Haley is sure to bring joy to the world this holiday season!
TODAY's Hoda Kotb and her longtime boyfriend Joel Schiffman now have their official holiday card — all thanks to the TODAY staff. After Jenna Bush Hager gave Hoda a hard time about being behind on choosing a holiday card, TODAY's Donna Farizan (aka "Donnadorable") stepped in to help.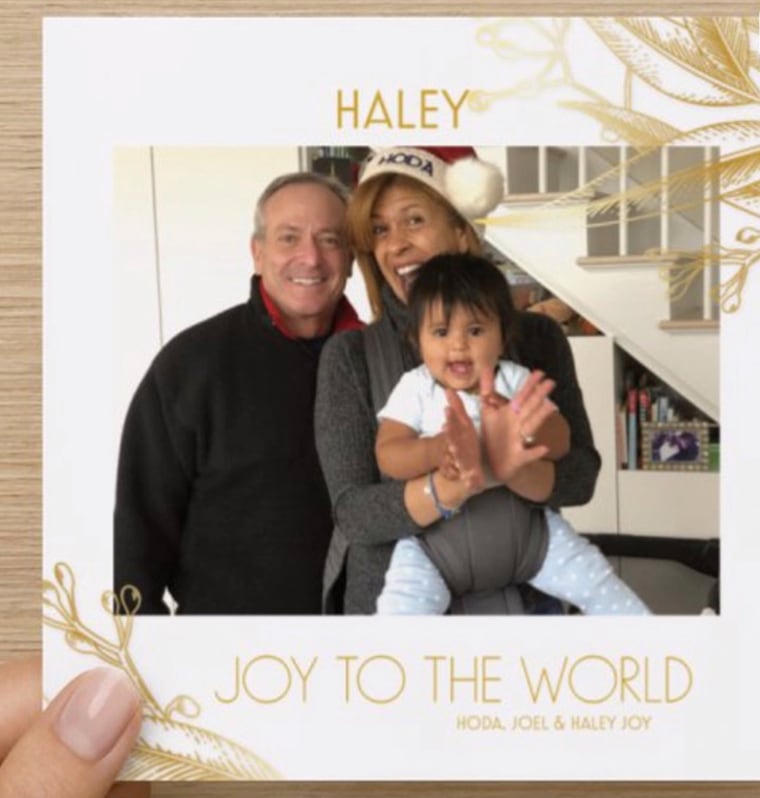 The front features a photo of 9-month-old Haley Joy with Joel and Hoda, who is wearing a Santa hat. Oh and the other side? Just as cute!
"On the back I put her in a Christmas dress my mom got her!" exclaimed Hoda.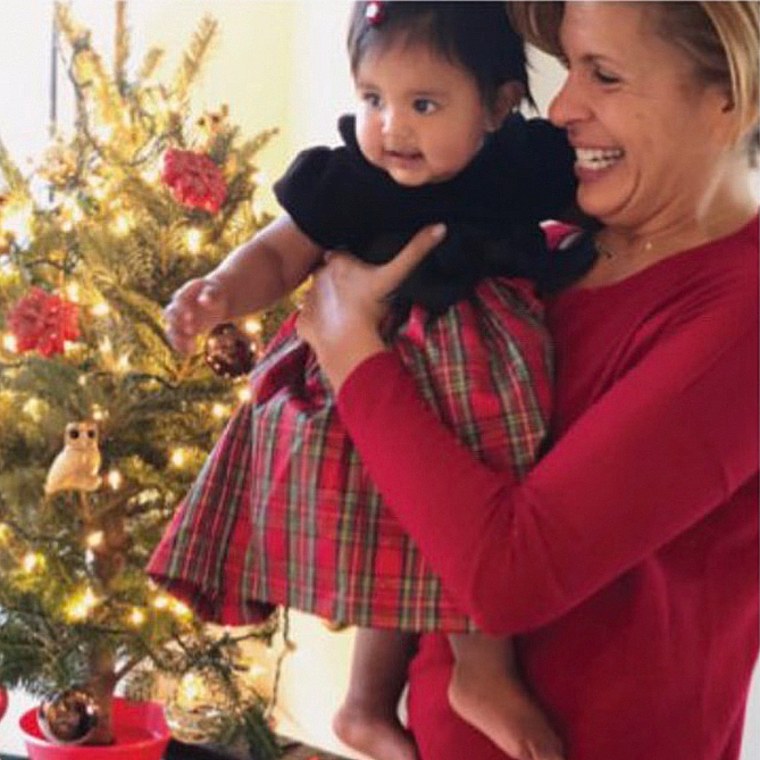 As she gushed over the sweet photo, which shows Haley in front of their Christmas tree wearing a short-sleeved red-and-black plaid dress, the TODAY host pointed out how different it has been for her to care about style, specifically when it comes to her daughter's clothes and accessories.
"I can't believe how much fun it is," Hoda said of dressing up Haley. "You know how I don't care about clothes at all? Like, I couldn't care less about what I wear?" she said. "It's funny because I'm like, 'Oh my God, she looks so cute in the dress — where's the bow?'"
Motherhood will have that effect, especially when it comes to Haley's first Christmas! We'll be expecting our card in the mail any day now.