It's a rite of passage for families who celebrate Easter — photos with the Easter Bunny. We dress our little ones up in their most spring-appropriate attire and drag them to the mall or the community egg hunt, ready to capture an image of our sweet little angels on the lap of the Bunny.
It's the perfect symbol of all things spring, unless your child experiences a bit of bunny phobia and tries to run — sobbing — for the hills during their photo shoot. Then, according to many TODAY Facebook followers, it's just a funny family memory to cherish for years to come.
We asked to see your best photos of your kids and their less-than-thrilled expressions about meeting the Easter Bunny. Your photos did not disappoint.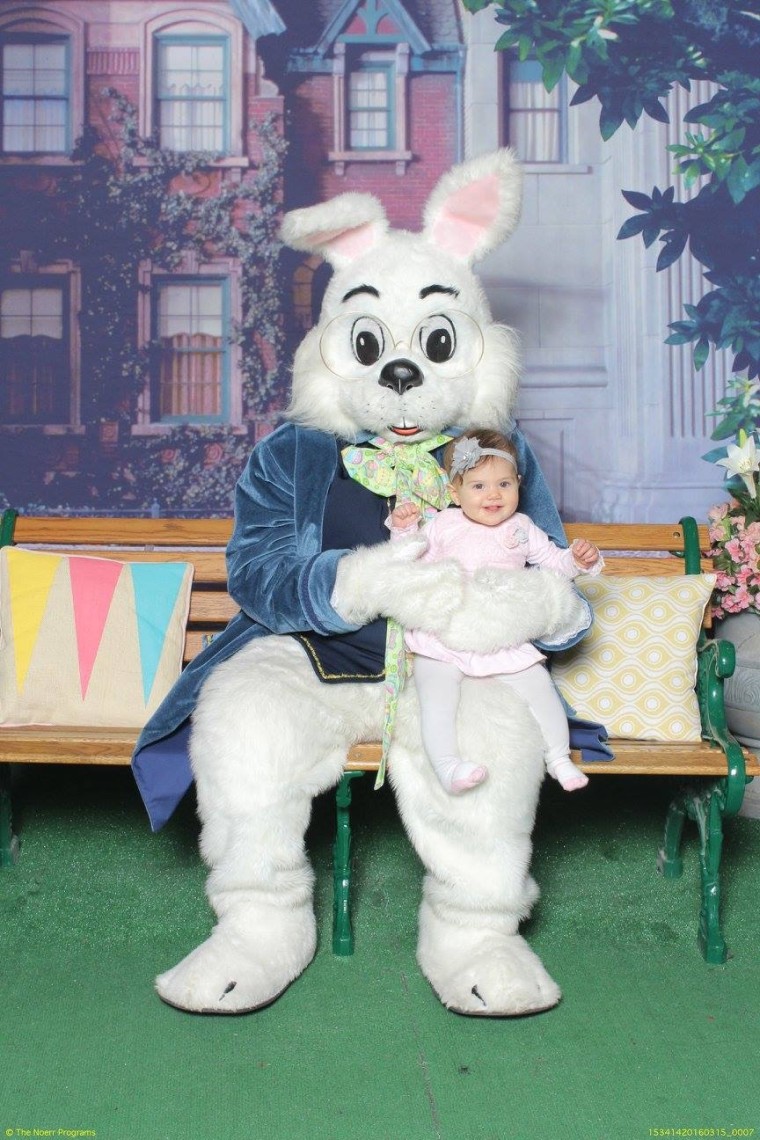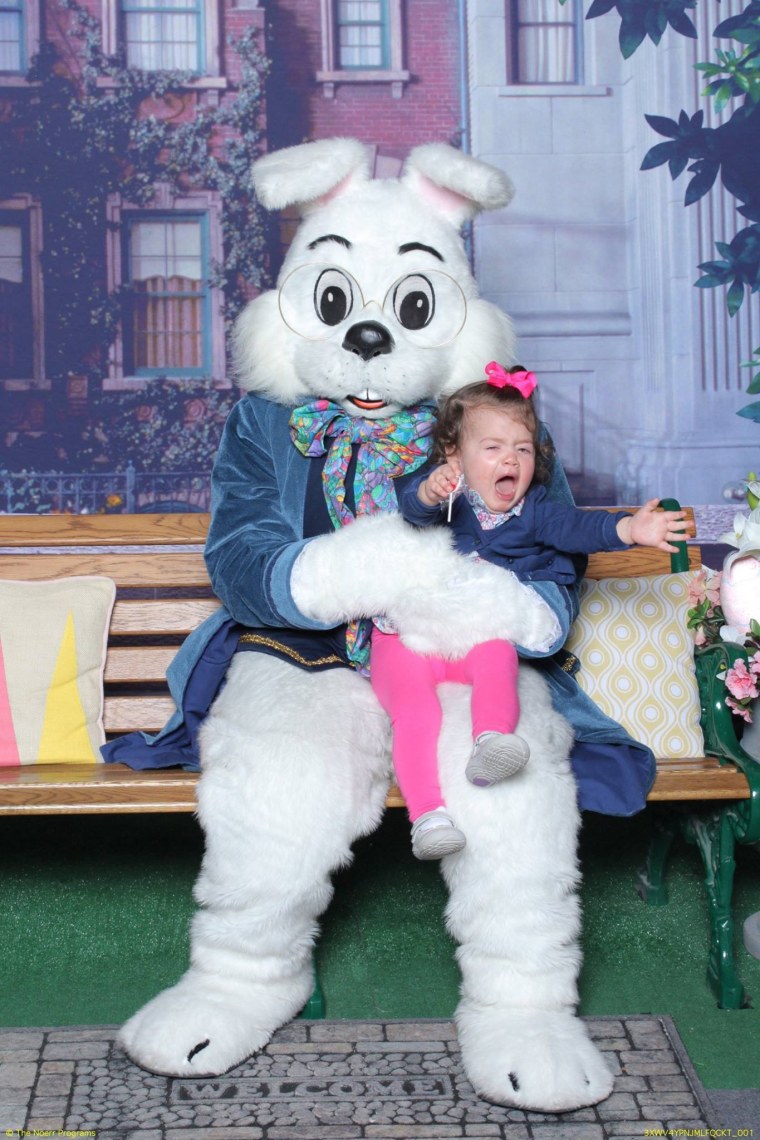 Ashley Raimondi's daughter, Fiona, 20 months, loved the Easter Bunny. The next year, though, she screamed and cried throughout the photo shoot, sobbing, "No bunny."
"At last resort, the bunny tried playing peek-a-boo with Fiona, but that still did not work," the Illinois mom told TODAY Parents. "She was still scared of the bunny."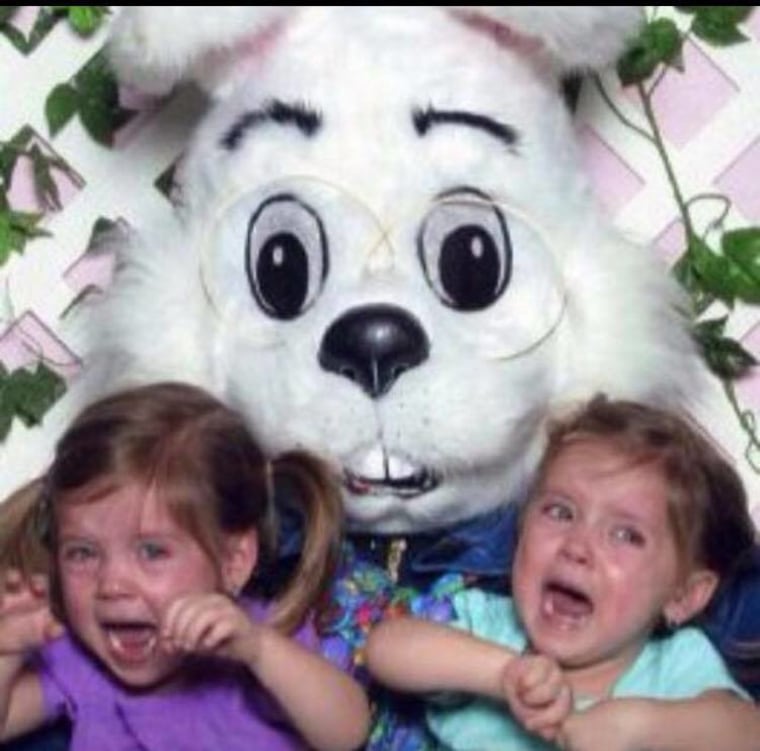 For Christine McNeil's daughters, Maci, 11, and twins Madison and Mackenzie, 9, being afraid of the Easter Bunny is a family affair.
"From the ages of 2 to 6, the Easter Bunny always frightened my twins," said McNeil, who lives in New Jersey. "I think the reason is because their older sister, Maci, would get so worked up at the sight of him she would make herself sick. They thought if she was scared and standing back, she must know something."
Never miss a parenting story on TODAY.com! Sign up for our newsletter here.
McNeil says her girls eventually decided their collection of terrified bunny photos was funny.
"For us, it just wouldn't be Easter without it," said McNeil.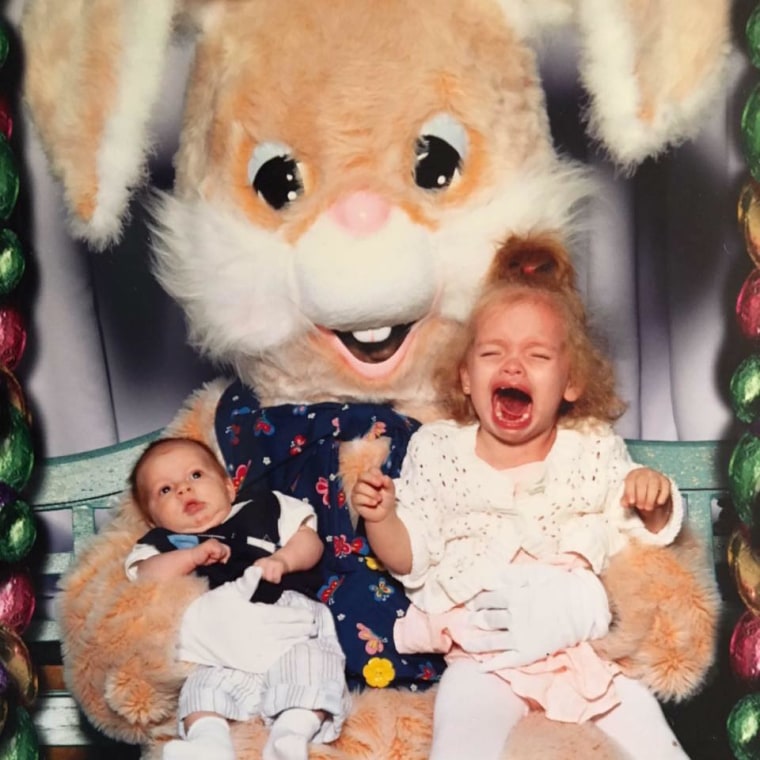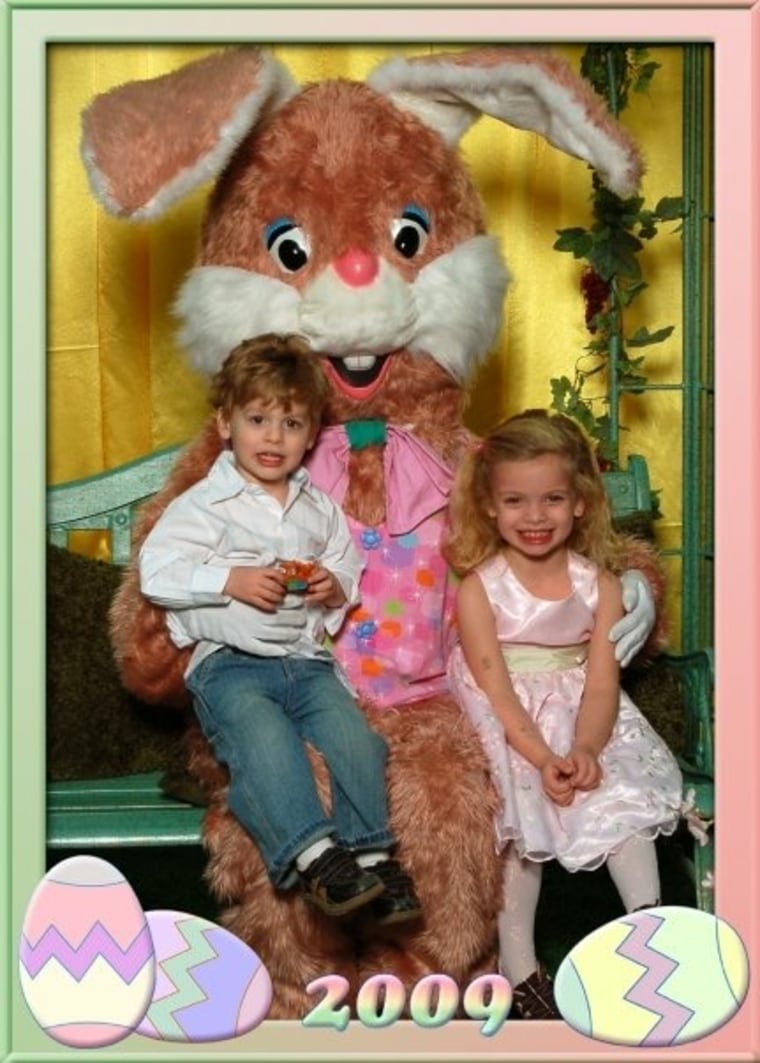 Tess McLaughlin says her daughter, Makayla, was terrified of the bunny at age 1, but was smiling and happy in her photo just two years later.
Now, she thinks her photo is funny, and looks forward to seeing it every Easter.
RELATED: Rabbit reversal: When Easter Bunny photos change from sad to glad
McLaughlin says parents should gauge their child's personality and use their best judgement when attempting Easter Bunny photos.
"Don't stress about having the perfect picture," said McLaughlin. "This picture clearly didn't go as we had planned, but ended up being amazing, and one we will never forget."
Here are more of our favorite Easter Bunny photos, submitted by TODAY Parents Facebook followers.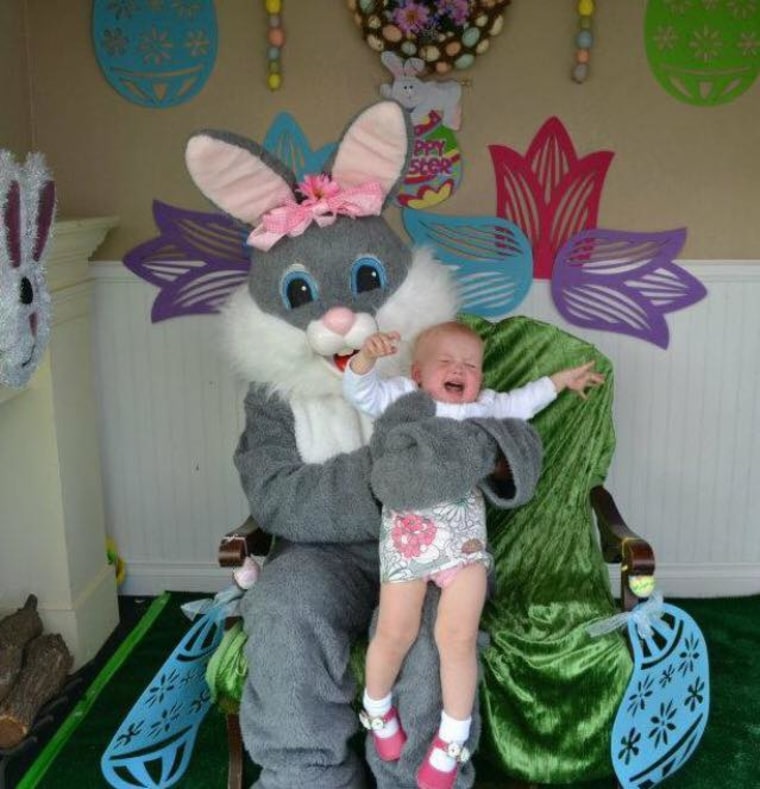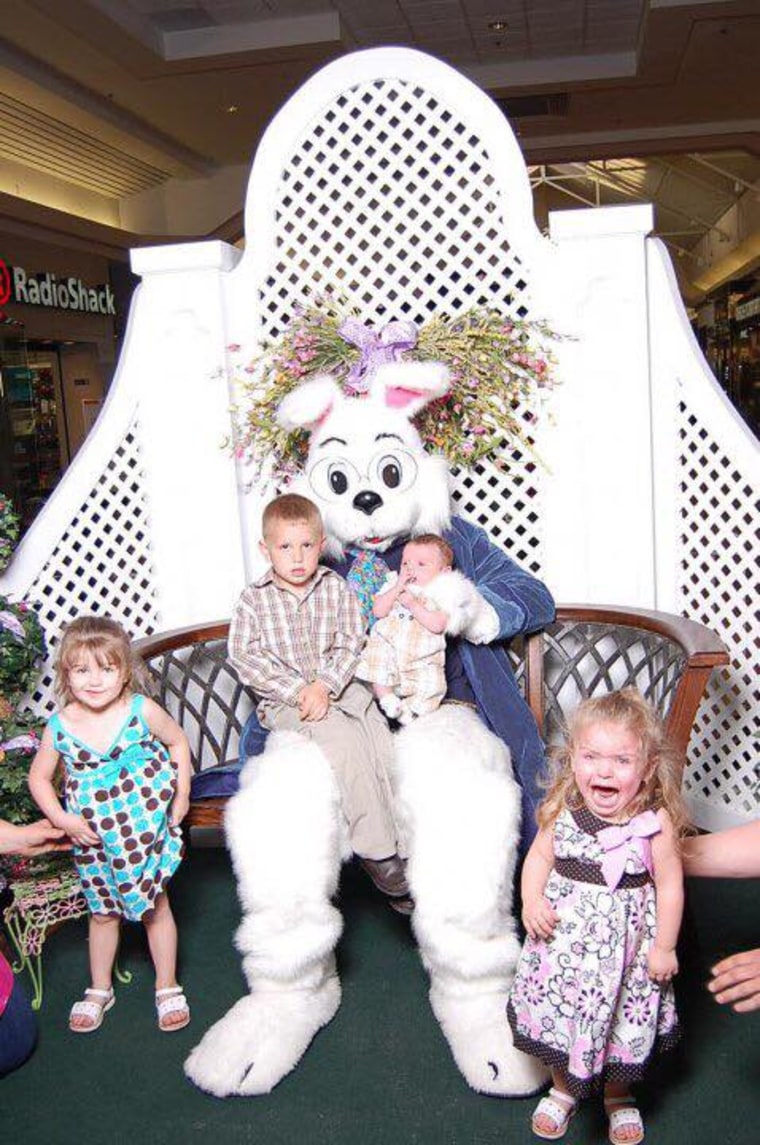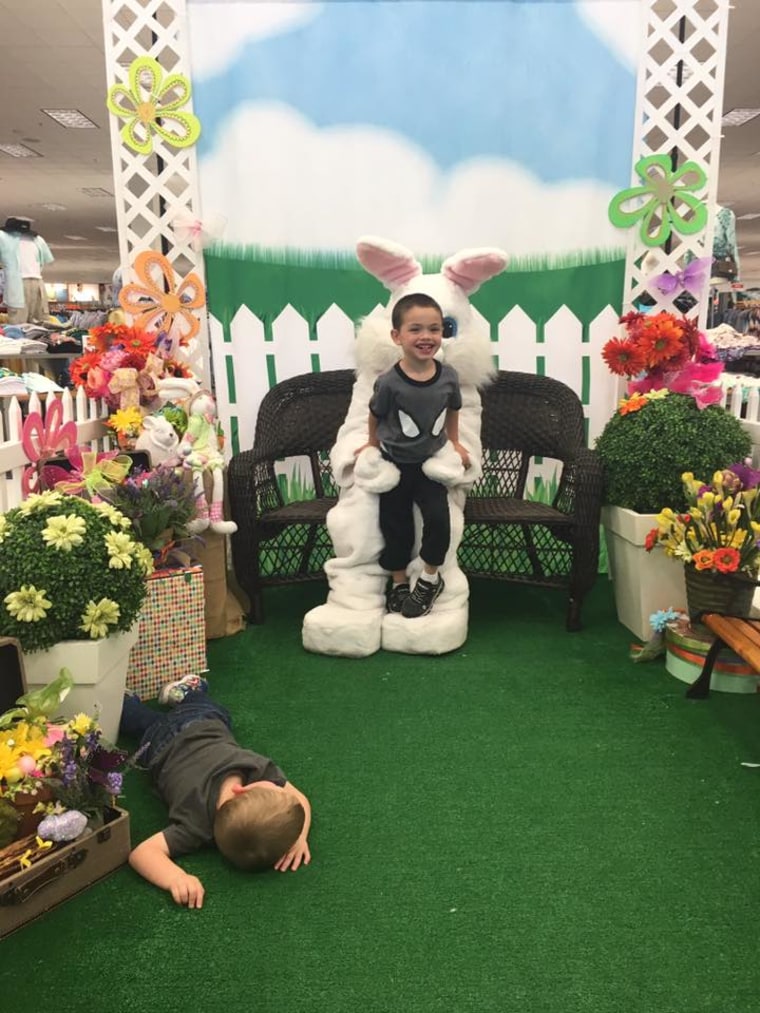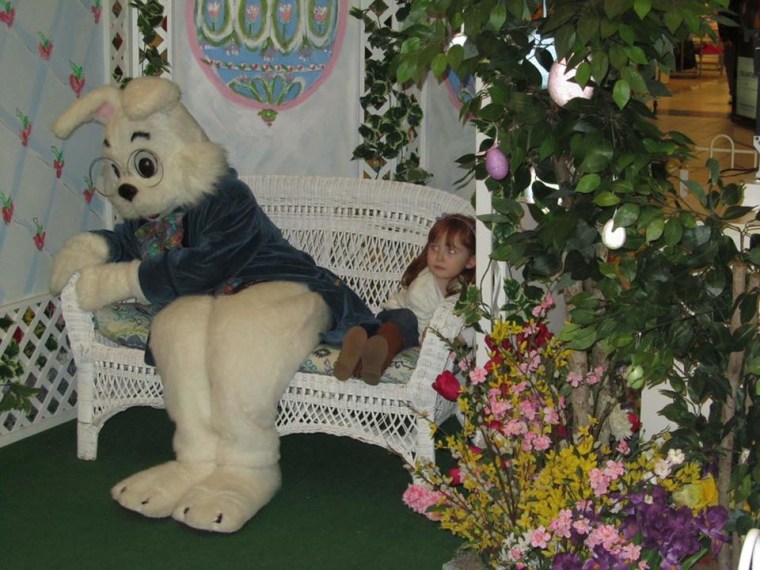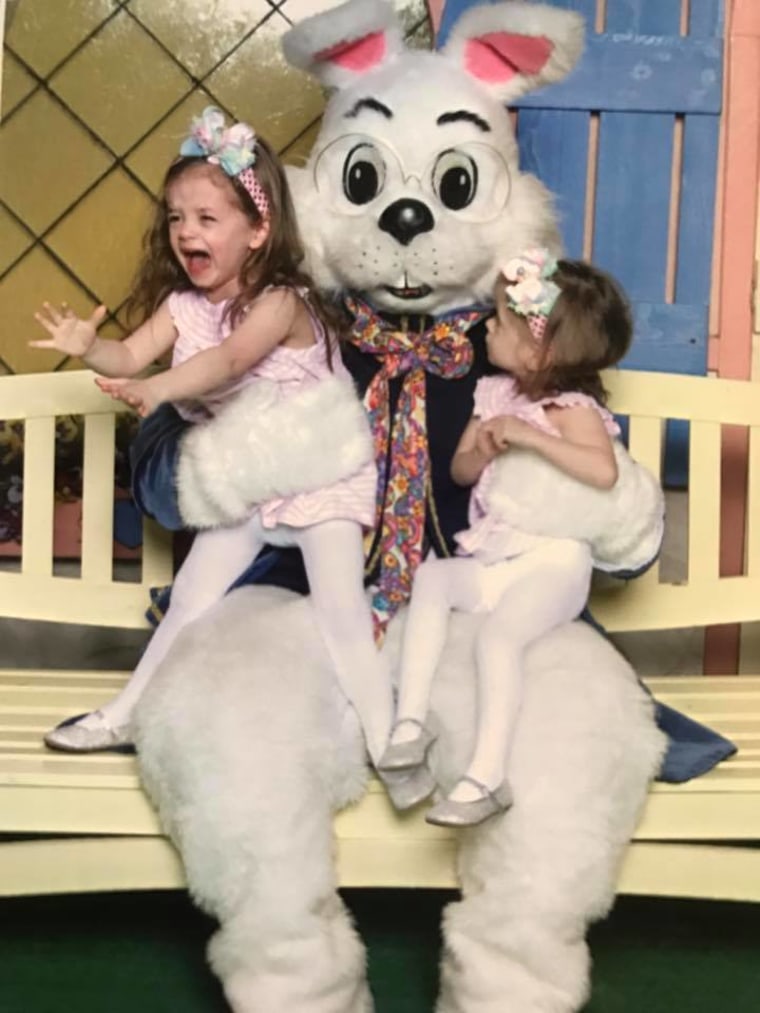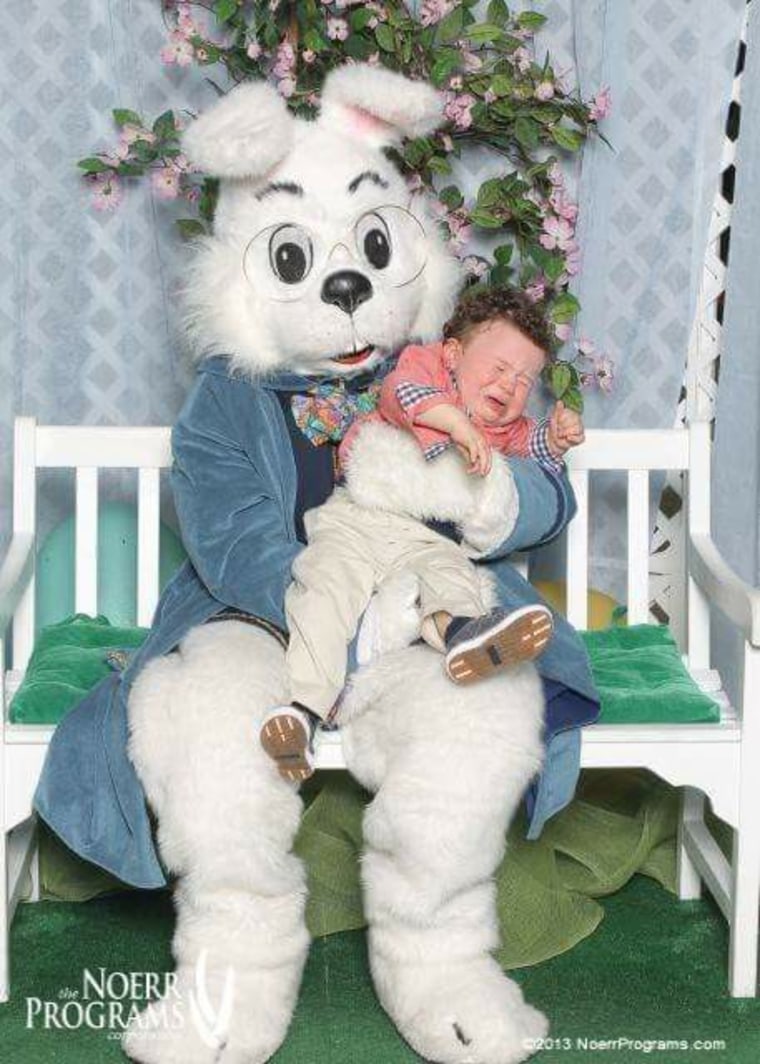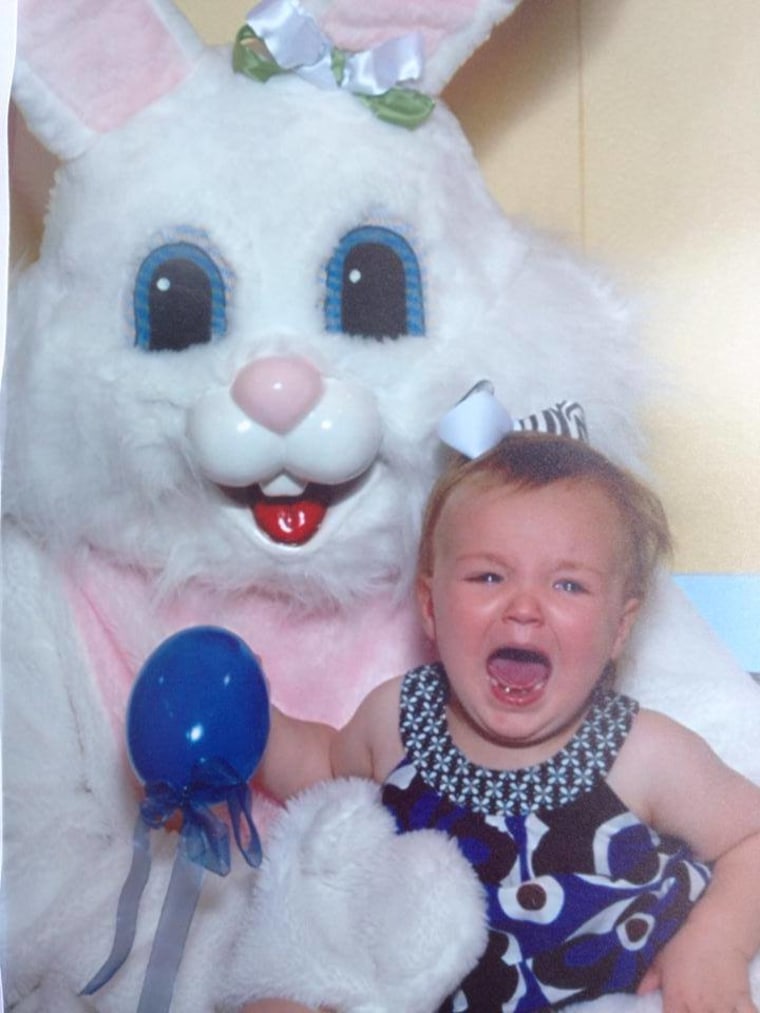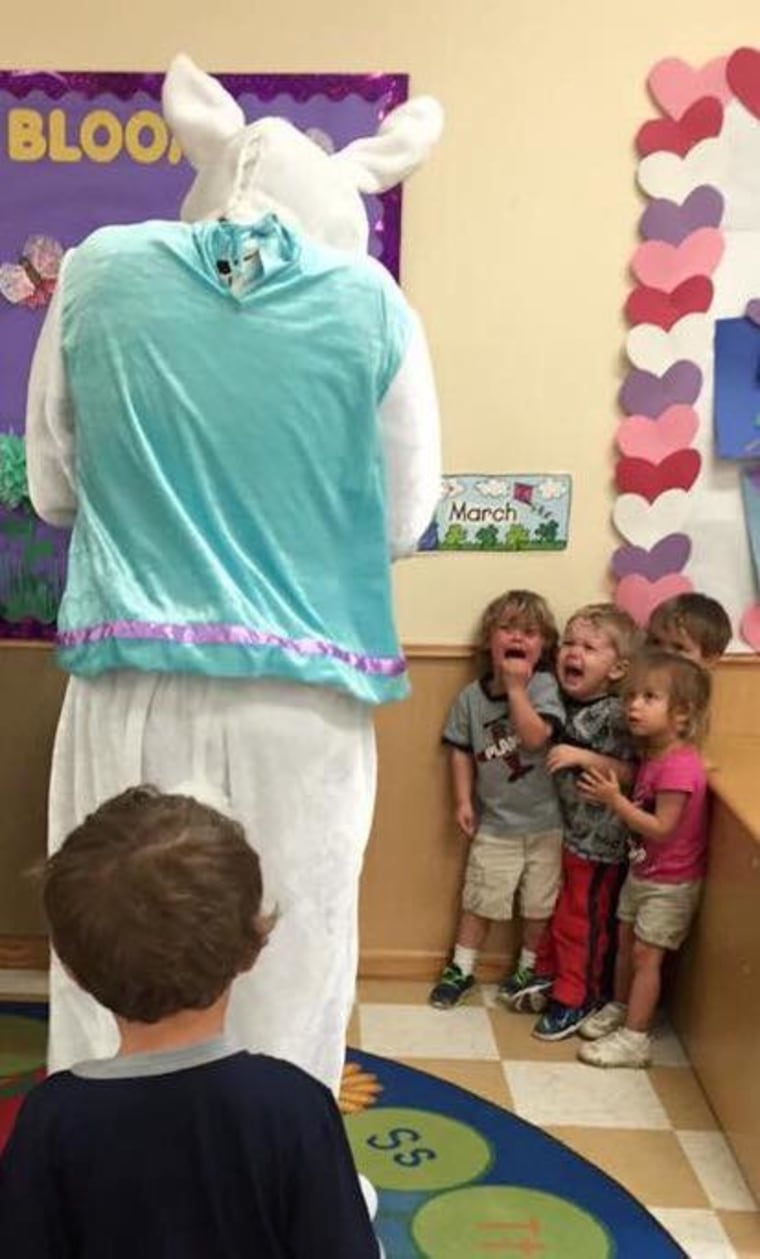 This story was originally published April 10, 2017.