While little Sasha may have "daddy's feet," it seems that Gerard Piqué and Shakira's newborn baby boy still has some of mommy's features!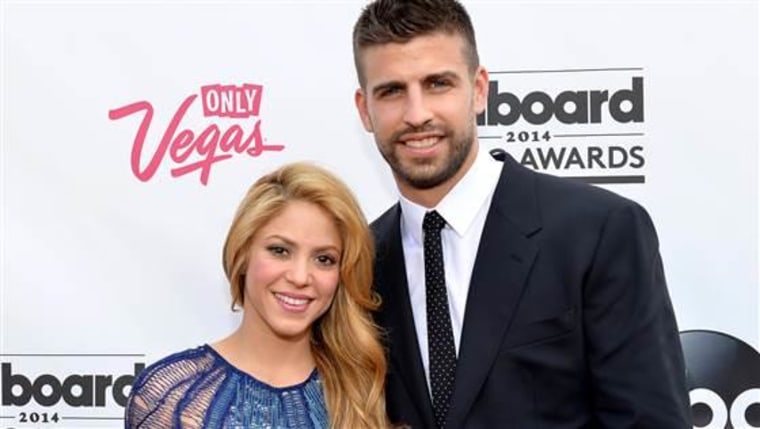 Just one day after the 38-year-old singer gave us a sneak peek of her little one's tiny toes, the Colombian beauty took to Twitter to share the first photo of her bundle of joy.
"We'd like to introduce you to Sasha Piqué Mebarak--to meet him go to www.worldbabyshower.org," the mother of two wrote with a link to the pair's charity website, which encourages fans to purchase a Unicef Inspired Gift that benefits vulnerable children.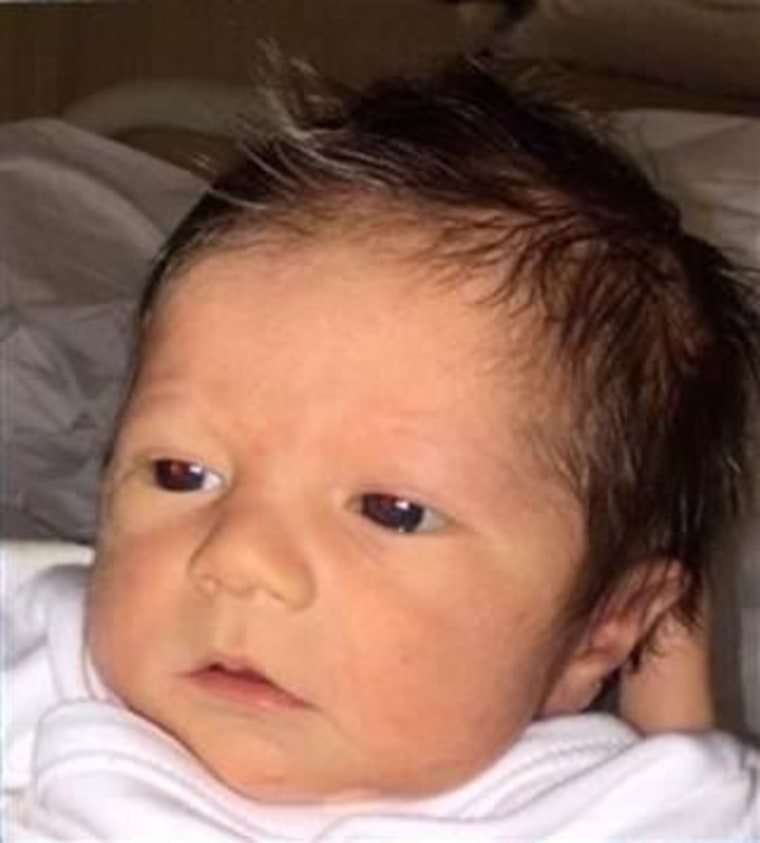 The former coach of The Voice gave birth to her second child, the second son for her and longtime love Piqué, 28, just one week ago in Spain. She announced the arrival of her baby boy on her website and also revealed the meaning behind his name.
"We are happy to announce the birth of Sasha Piqué Mebarak, son of Shakira Mebarak and Gerard Piqué, born January 29 at 9:54 p.m., in Barcelona. The name Sasha is of Greek and Russian descent and means 'defender of mankind' and 'warrior,'" her blog stated, adding that both mother and son are in "excellent health."
Sasha arrived on January 29 via C-section at hospital Quirón-Teknon de Barcelona. The wee one joins big brother Milan, 2, in the family fold.
On Wednesday, the record producer shared the first photo of her son, taken just hours after he was born, and joked that her bundle of joy is bound to be a soccer stud just like his father.
"I have Daddy's feet, it looks like I've been playing football my whole life," the "Hips Don't Lie" singer wrote of the precious pic.
Too cute. Congratulations, you two!
This article was originally published Feb. 5, 2015 at 4:28 p.m.