/ Source: TODAY Contributor
Erik Herrera and his wife, Rebecca, have been trying to conceive for five long years. So when their latest attempt at IVF was successful, the Gainesville, Florida dad-to-be says he wanted to give his wife a pregnancy announcement she would always remember.
"When any woman goes through infertility treatments, it's important to have a support network of others for her to lean on, especially during the failures," Herrera told TODAY Parents. "My wife sort of felt a little robbed that she couldn't have a normal, surprise pregnancy announcement. She thought everyone knew — that they were either in the support network or were praying for us — so I wanted to do something so special that she would nearly forget all of the past five years."
RELATED: 'Surprised by 5': Mom and quintuplets appear in heartwarming photo shoot
Herrera scripted a hilarious movie trailer about pregnancy for the announcement, titled "Pregnancy: Official Trailer." And, to mimic the "Honest Trailers" style of movie review, Herrera hired the actual voice of Honest Trailers, voiceover actor Jon Bailey, to read through the funny script.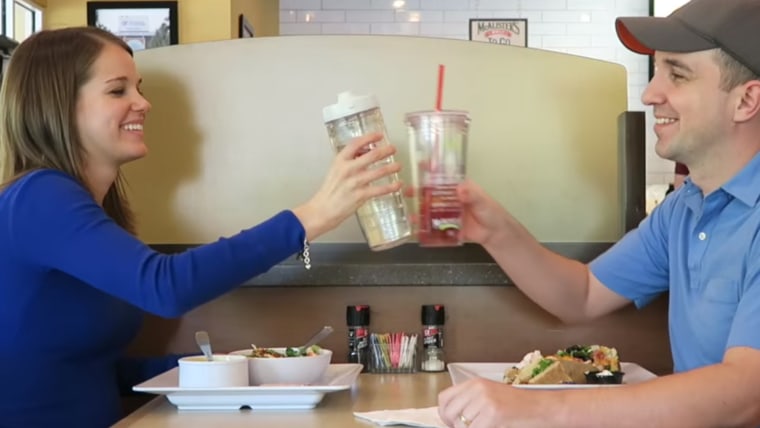 The trailer begins with Herrera and his wife in "marriage town," a place where adults can sleep late, relax, and go out to dinner without interruption.
"That is, until everything you know suddenly goes down the fallopian tube," Bailey says on the voiceover, leading to the Herreras announcing they are pregnant.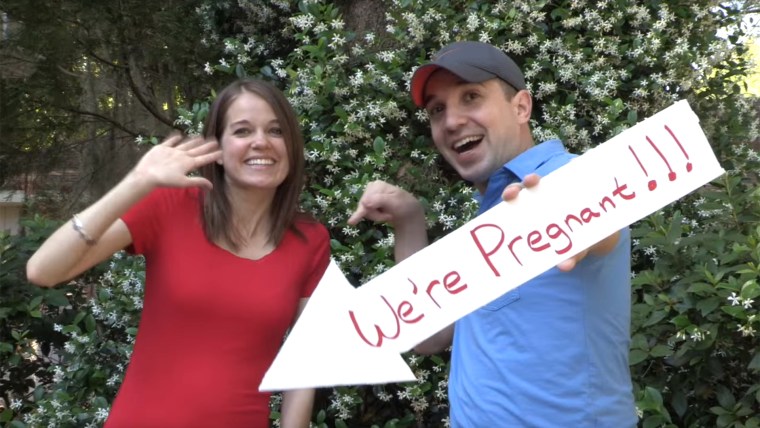 The trailer outlines the good, the bad, and the frustrating parts of pregnancy, showing Rebecca passing up a glass of wine, letting strangers touch her belly, and fielding a barrage of unsolicited comments about everything from her size to whether or not she plans to have an epidural.
RELATED: #MomTruths: Hilarious video describes just how to prepare for motherhood
But, as the trailer comes to a close, viewers are reminded of the sweet parts of pregnancy — seeing their baby on an ultrasound, hearing the baby's heartbeat, and dreaming of baby's future together as a couple.
"It has been a very emotional roller coaster for the both of us," said Herrera. "It's so hard as a husband to hear the phone ring, not hear what the person on the other end is saying, and then see my wife just break down into tears. I wanted to scream to the world that we were pregnant, and this video was my way of doing that."