It's been a rough couple of months for two members of the NBC family: Both TODAY's Carson Daly and "The Tonight Show's" Jimmy Fallon lost their mothers.
But on Tuesday, following Fallon's weeklong absence from "Tonight" to mourn his mom Gloria, who died Nov. 4 at age 68, Carson posted a sweet photo that revealed something we hadn't known: their moms were "fast friends."
According to the Instagram, the pair met in 2004 while participating in a segment of "The Late Show with David Letterman," and remained friends ever after.
Daly's mom Pattie died Sept. 17 at age 73 of a heart attack; his stepfather passed five weeks later. Carson lost his biological father in 1979.
In 2013, Daly explained to TODAY how his mother had been a source of inspiration, even right after calling him to say she'd been diagnosed with breast cancer.
"I remember the sinking feeling, and I said, 'I'm on my way,'" Daly, who also hosts "The Voice," recalled. "She said, 'Don't you dare. You have a live show to do.' She's selfless. It's not about my mom. It's never been really about her."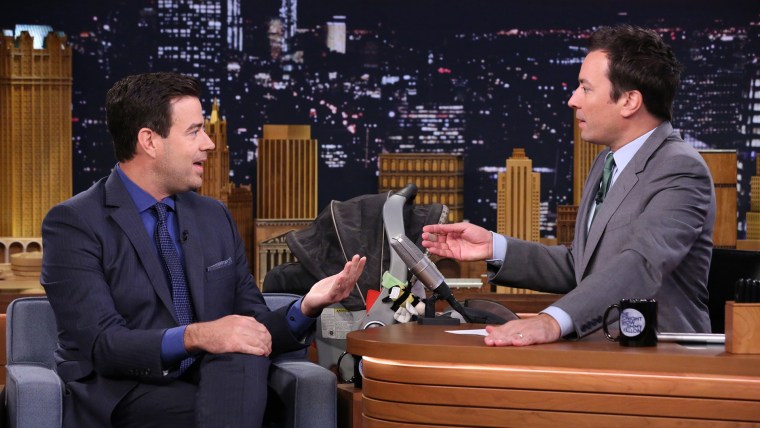 Meanwhile, Fallon gave an emotional tribute to his own mother on "Tonight" Monday.
"She was the best audience," he told his fans on the show. "She was the one I was always trying to make laugh, and she was such a fan of the show and everything I did."
These sons were clearly their moms' biggest fans, too.
Follow Randee Dawn on Twitter.