/ Source: TODAY Contributor
Five-year-old Ari Schultz loves lobster rolls and his new sneakers, which he claims make him run "lightning fast." He's reading the third "Harry Potter" book with his dad Mike, and Ari knows he'd be in Gryffindor. He regularly asks his dad for his predictions on who the last Jedi will be in the next "Star Wars" movie, and when he grows up, Ari wants to play left field for the Red Sox. (He says he can wait until Andrew Benintendi retires first).
But for the past 189 days, the sports enthusiast from Stow, Massachusetts, has lived at Boston Children's Hospital, where he had 10 operations, including a heart transplant, and where he almost died when he went into cardiac arrest on March 22.
Last week, when his parents told Ari he would finally be able to go home — or, for now, to a rental home in Sudbury, Massachusetts, closer to the hospital where he will continue treatment — Ari was thrilled.
"Do you want to go home on Friday?" his dad asks him in the video. "Yeah!" Ari replies with hesitant enthusiasm, almost as if he can't believe his good fortune. "TWO DAYS!"
Ari, the oldest of Mike and Erica Schultz's three children and big brother to Lexi, 3, and Eli, 10 months, was diagnosed with a serious heart condition before he was born, at Erica's 18-week ultrasound. Without medical intervention that began at 20 weeks gestation, he would have been born with a heart with only two chambers. According to his parents, Ari was the first person to ever undergo two heart surgeries before birth.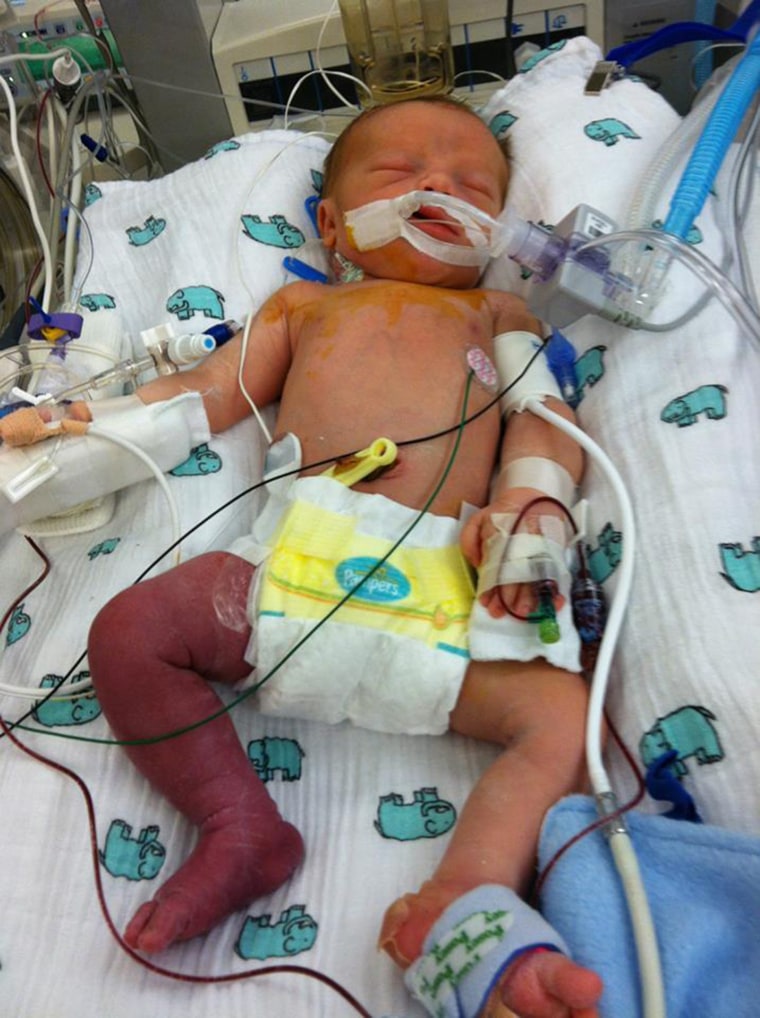 Last August, after many, many procedures and treatments in his short life, Ari was placed on the transplant list for a new heart. Though he tried to wait for the heart at home, he developed a serious infection and had to be admitted to Boston Children's Hospital in December. He's been there ever since.
Never miss a parenting story from TODAY.com! Sign up for our newsletter here.
This spring, Ari received a new heart.
"We are in awe of the family's sacrifice and gift, and think of the donor every day," said his dad.
But on March 22, Ari's immune system attacked his new heart, and he went into cardiac arrest and was placed on life support.
"He received CPR for 26 minutes," Mike Schultz told TODAY Parents. "His heart didn't beat for 36 hours after the arrest."
But Ari fought his way back, and is finally strong enough to leave the confines of the hospital. Though he is still on 21 different medications and needs home oxygen and frequent visits to the hospital for infusions and tests, he was able to finally leave last Friday, June 16.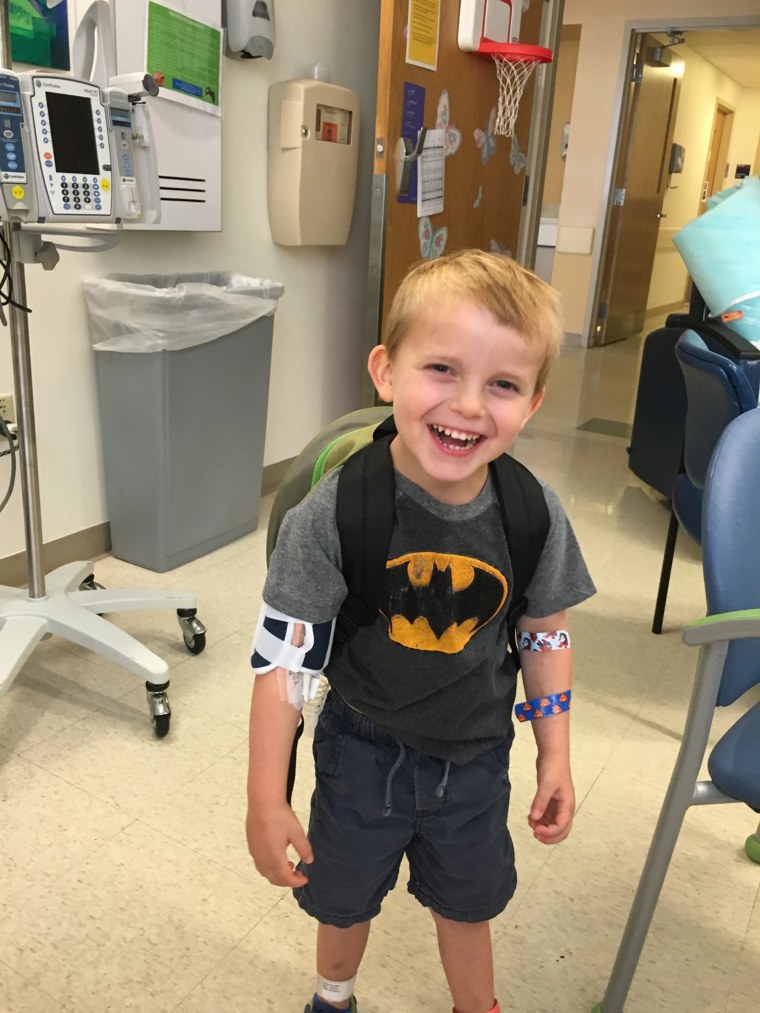 Ari was nervous when the family reached the hospital door, his dad said, but he "faced it bravely." On the way out, he was excited to see his beloved Fenway Park, and peppered his dad with questions: "When can we got to a baseball park? Are we gonna golf first or go to a park? I need a new 7-iron if we go golfing. I forgot mine on the course last year. Can we go to my basketball court?"
His dad says Ari also requested they listen to the Grateful Dead on the car radio.
The Schultzes are hoping that Ari will be able to attend school, perhaps as early as this fall. "Time will tell," Mike said. But Ari is hoping to go somewhere else first: Fenway. The Boston Red Sox have invited him to attend a game as their special guest, and he plans to take them up on it as soon as possible.
"Very kind of them all to reach out," said Mike. "He's not well enough to go to a game yet, but hopefully a few months."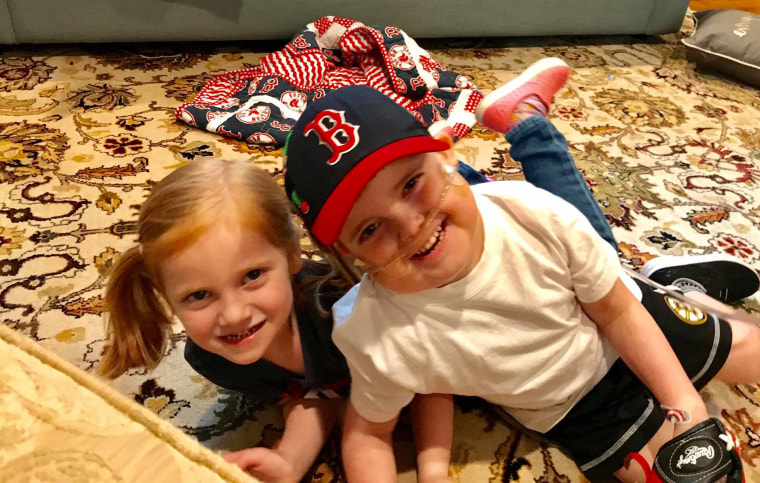 The Schultzes want to encourage other families to become organ donors, an act that saved their son's life. They also lost their home due to mold damage at the same time Ari's body rejected his heart and went into cardiac arrest, and are asking for help covering costs for a rebuild.
In the meantime, Ari will be working on his baseball skills, because at some point, the Red Sox might need a new left fielder with a big heart.