Channing Tatum turned 37 on Wednesday and he celebrated his big day with one sweet — and absolutely adorable — treat, courtesy of his 3-year-old daughter, Everly.
But we suspect she had a little help from mom.
The "Magic Mike" star's wife, Jenna Dewan Tatum, shared a photo of his bright blue birthday cake on Instagram.
"I (heart) u daddy," the icing read. "I made this cake for you."
The confection was signed "Evie" — in handwriting a little too steady for a tot — and covered in colorful M&M's.
RELATED: You have to see Channing Tatum do his baby daughter's 'poop face'
The actor must have loved it, but it's far from the best gift his little girl has given him.
In an Facebook Live Q&A for Cosmopolitan last summer, he credited his daughter with making him a better man.
"Babies are just like little mirrors of you," he said. "They don't even understand what you're saying for a very large part of their early life. So it's your behavior (that matters). That's probably one of the biggest lessons for me — my behavior is everything to her."
RELATED: Jenna Dewan Tatum recalls 'crazy, wild' night she and Channing became a couple
Evie also made him appreciate his wife even more than he did before.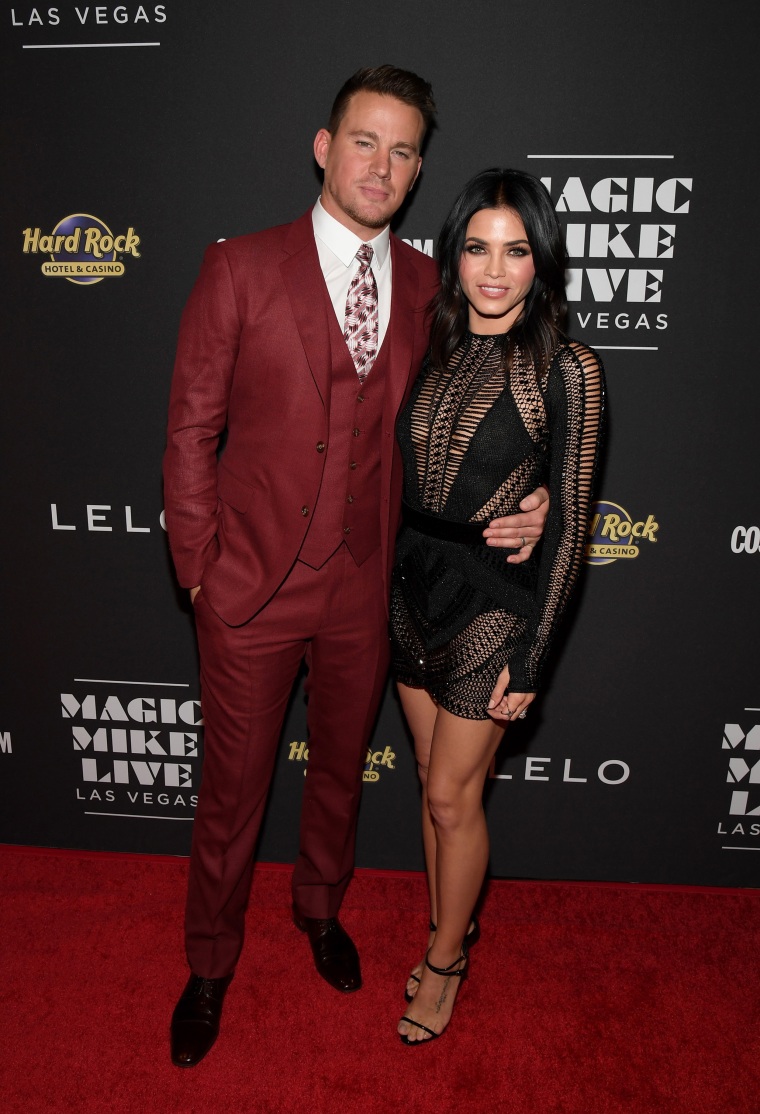 "Your life isn't yours anymore," he said of parenthood. "You revolve around something, and to be able to do that in tandem with somebody else is pretty special."