Six years ago, a French mom uploaded a video of her adorable 4-year-old daughter Capucine telling a creative fairy tale in French starring baby monkeys, a hippo and a tiger, all lost in the woods. And over 1.3 million Vimeo views later, it's still getting clicks.
Capucine wasn't just a viral one-hit wonder though. She's the star of 30 other videos, including the popular "Too much candy." You can't help but laugh and root for the mischievous girl trying to hide the remains of the extra candy she ate from her dad.
But what happened to the charming tot and her mom? Well, seven years later they've taken a break from viral videos, but they are still being creative. Recently, TODAY.com spoke to Anne Wick, Capucine's mom, about the inspiration behind the videos, whether she and her daughter have a favorite clip, and what their life is like now.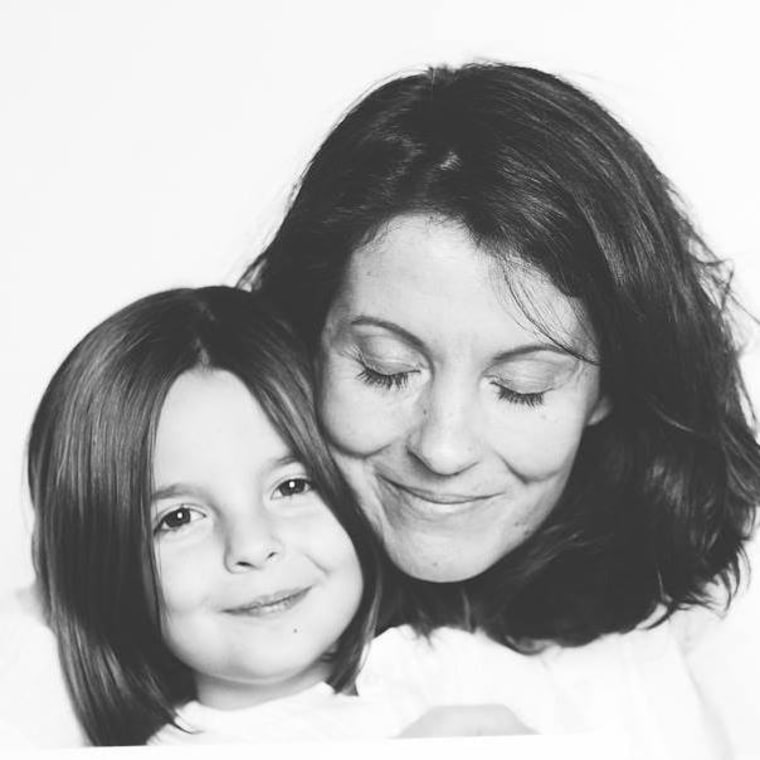 "We never made a big deal out of her Internet fame at the time," Wick said when asked about their reaction to the success of the videos.
Capucine, who's now 10 and entering 6th grade in September, echoes the sentiment: She watches them from time to time, but she sees them simply as cute mementos of when she was a toddler.
"They make her smile," Wick said.
But Capucine and her mom do have their favorites. Out of all of the videos, Capucine loves "Too much candy," "Once upon a time" and "Eat your carrots." If your kids have ever put up a fight over their veggies, "Eat your carrots" will resonate with you; see how Capucine doesn't back down.
But Wick's favorite video? "Because." Why? "It's a very simple everyday moment captured, and at the same time it contains all the love I have for her."
Since her viral video days, Capucine has continued to put her creative imagination to work, but in a different medium: writing. She like to write stories, and always likes to put a little bit of "nonsense" in them, her mom says.
As for Wick, she started learning photography a few years ago, and it has become a passion. She regularly uses Capucine as a model, but never forces her. Like any mom, she just wants to spend quality time with her daughter.
"I want it to be a good moment for the two of us, a connection — not an obligation," Wick said. "Videos and photographs for me are about making these little moments and memories last."