At 92 years old, Lyndel Rhodes can now add "songwriter" to her resume.
Rhodes, who lives a few hours from Nashville, recently had a song she wrote recorded by country great Willie Nelson. She's got her son, Buddy Cannon, to thank for it.
Growing up, Rhodes loved music, and she passed that passion down to her son. Cannon went on to become a music producer, working with artists like Kenny Chesney, Reba McEntire and Willie Nelson.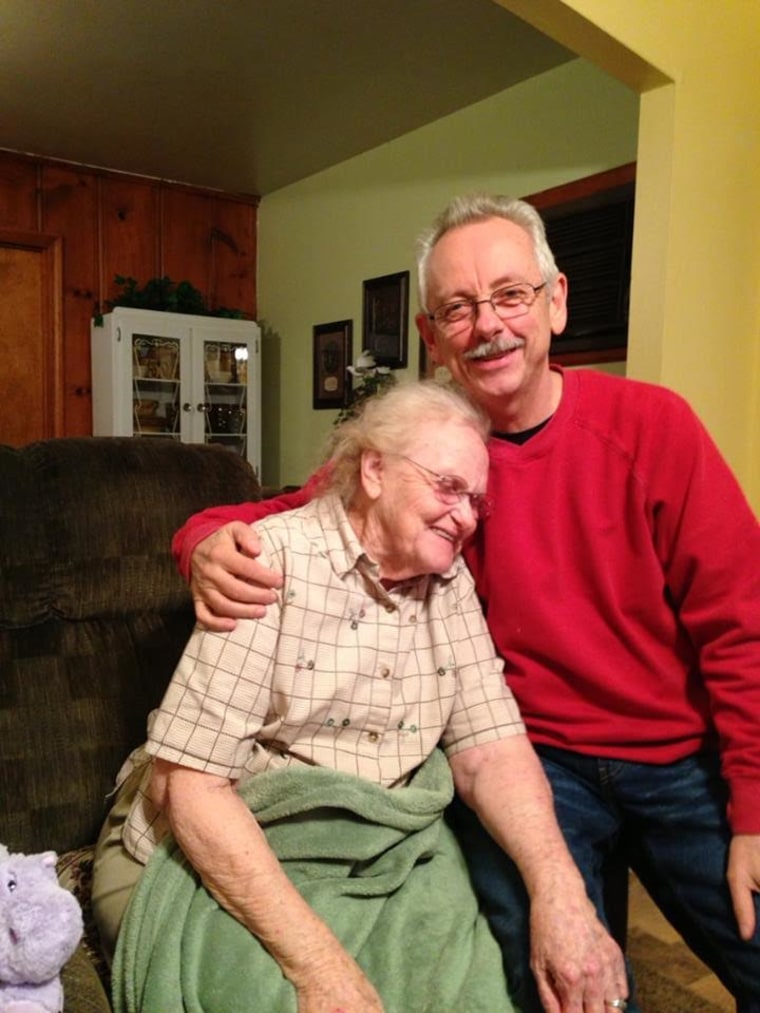 A few years back, Cannon was visiting his mom at her home when she showed him some songs she'd written for fun.
One, called "Little House On The Hill," made an impression.
"[It] stuck in my head all these years, and when it came time to work on Willie Nelson's new album, I thought it'd be something he'd like," Cannon, 69, told TODAY.
He sent Nelson a guitar sample of the song. A few weeks ago, Nelson responded with an email.
"I love it. Let's cut it," the 83-year-old singer-songwriter said.
RELATED: Legendary country outlaw Willie Nelson speaks his mind
When Cannon visited his mom on Saturday — at the little house on the hill that the song is based on — he brought the finished track with him. They listened to the song once, and then he recorded her as she listened to it a second time.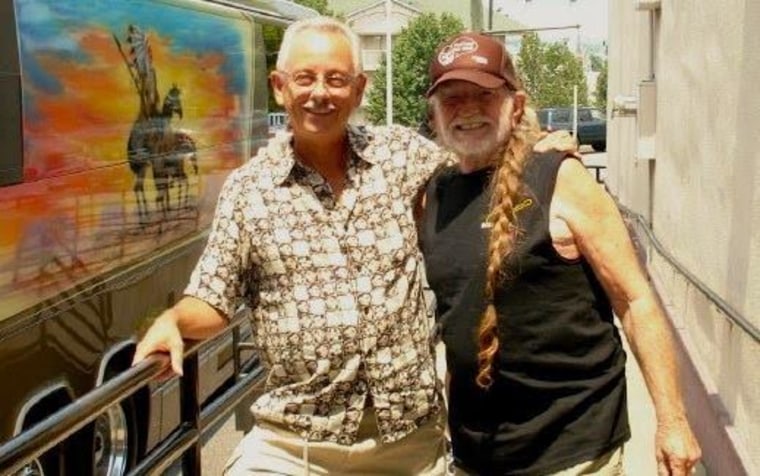 "I wanted to capture her reaction to listening to Willie sing the song for the first time, but she was very emotional," Cannon said.
More than a million people have now watched her wiggle her feet as she sang along.
"My 'Little House On The Hill' song has been recorded by Mr. Willie Nelson," Rhodes said in a video Cannon posted on Facebook. "Who would've thought it."
RELATED: Willie Nelson is smokin' in audition reel for 'The Hobbit'
The mother-son duo hold little jam sessions every time Cannon comes to visit. He strums the guitar while she plays the harmonica.
"Every time I hear the song, I think back on all the memories of playing music in the living room," Cannon said.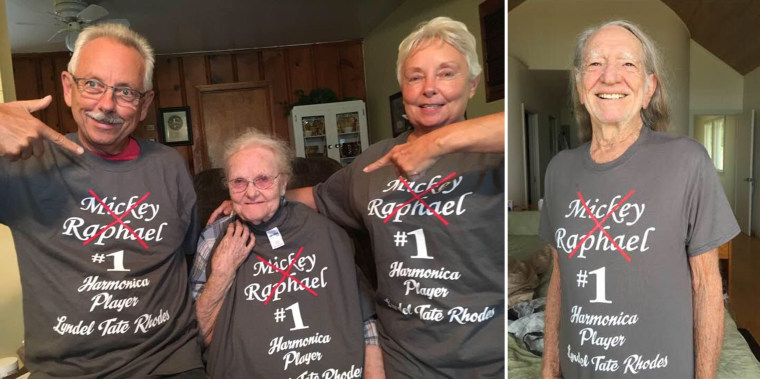 Rhodes and Nelson have never met in person.
But, in the ten years they've been working together, Cannon occasionally has shared with Nelson videos of his mother-son jam sessions.
This led to Rhodes receiving a special phone call from Nelson a couple years ago telling her how much he enjoys listening to her play the harmonica.
He also invited her on the road with him, saying he'd save her a bunk on the bus.
"Willie is a bigger fan of my mom's than she is of him," Cannon said.