Every day when we log into Facebook, we are SO THANKFUL for the funny parents out there. Because in Facebook's world of picturesque vacations and perfect families, it's easy to think you're all alone in your craziness.
So, each week we like to take a moment to give a shout out to the hilarious moms and dads who aren't afraid to tell it like it really is.
Here are our picks for the funniest parenting Facebook status updates of the week. Want to share your funniest parenting moments with TODAY? Just post them on our Facebook page at TODAY Parents, or tag us in your comments. We'll pick our favorites to feature in our next installment!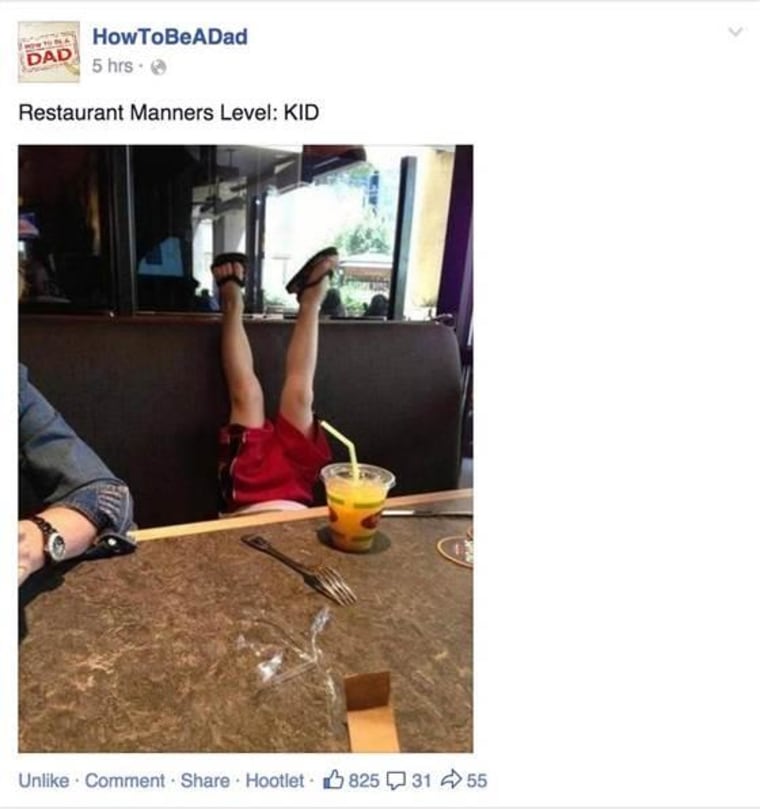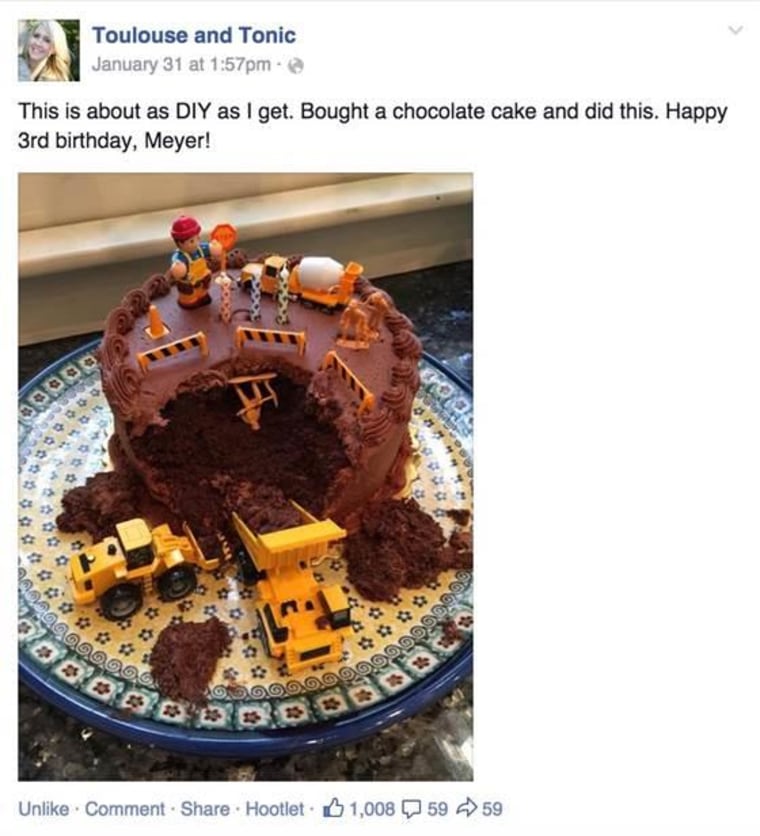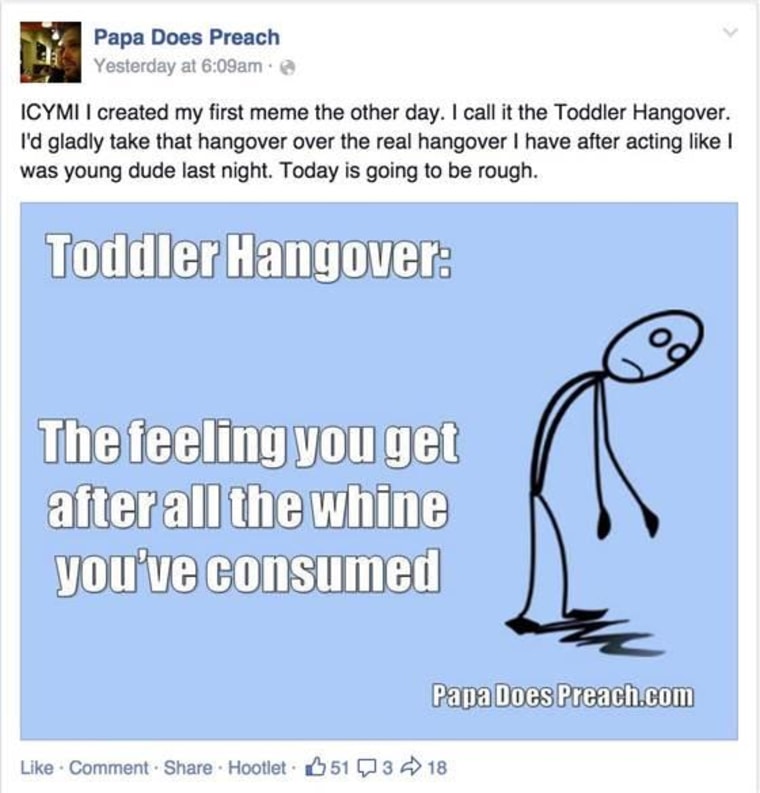 Sarah Maizes is a mom of three and author of "On My Way to the Bath," and a comedian, blogger, and parenting humorist. You can find her procrastinating on Facebook or subscribe to her blog www.SarahMaizes.com.