A Scottish elementary school teacher learned just how kind kids can be after the loss of her beloved family dog.
A touching card written by one of Gemma Dunne's 9-year-old students to cheer her up has gone viral far and wide outside their Glasgow school.
Dunne returned to her Year Five (equivalent to fourth grade in the U.S.) classroom at Saint Michael's Primary School on Monday, unable to hide her grief after enduring a "rough weekend." On Friday, her family learned that their 18-month-old golden retriever, Charlie, had an inoperable tumor pressing on his heart. A day later, they had to put him down.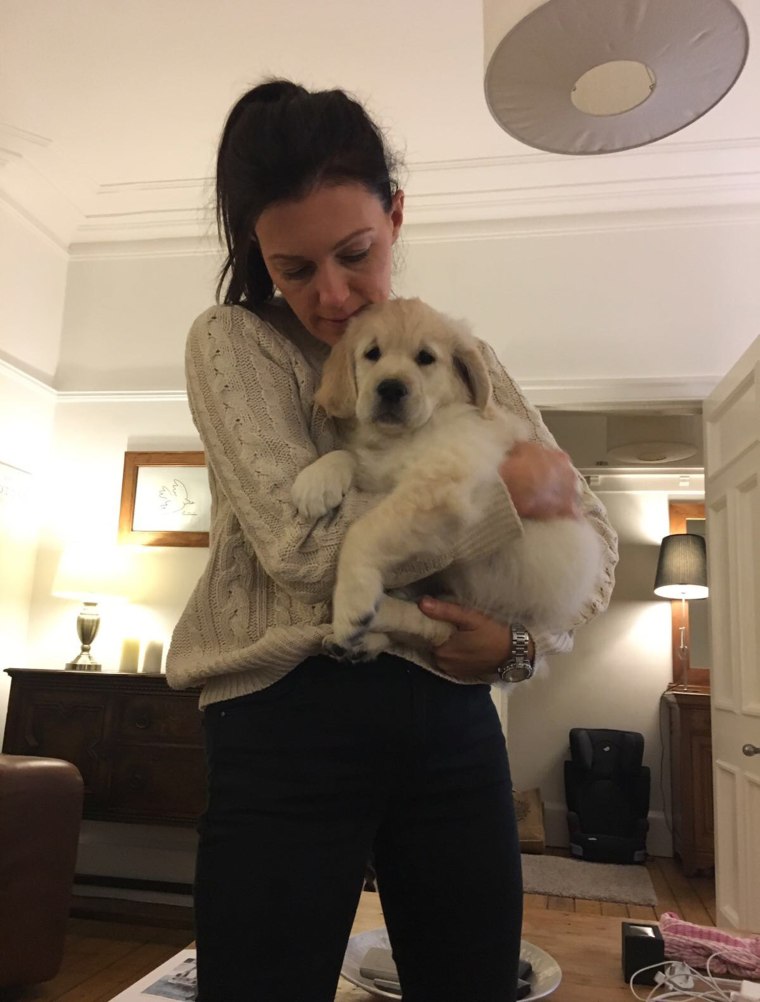 Her 9-year-old students were understandably just as crushed.
"I could see my students, they looked a wee bit upset because they could tell I was upset," Dunne told TODAY. "I felt I had to tell them. They knew Charlie because I had talked about him so often and they had seen so many photos and videos."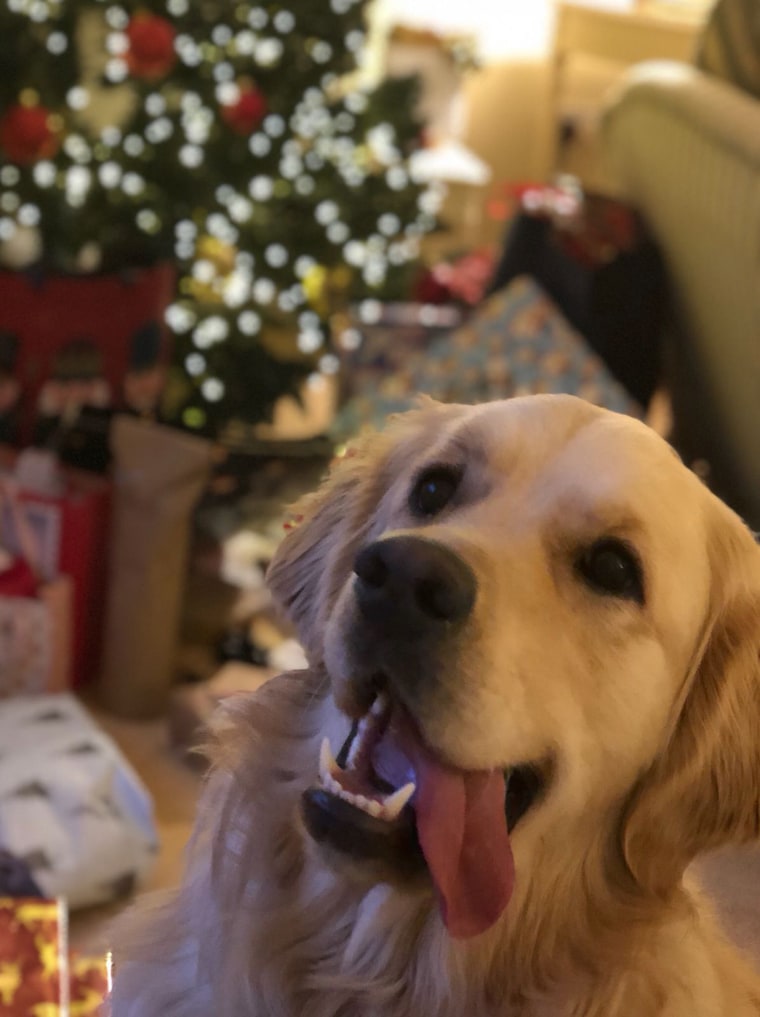 One of those upset students, a boy named Callum, decided he'd embark on a secret arts-and-crafts project during the school day. By the end of the day, Dunne received the pick-me-up she so desperately needed: a poem with lines that spelled out Charlie's name.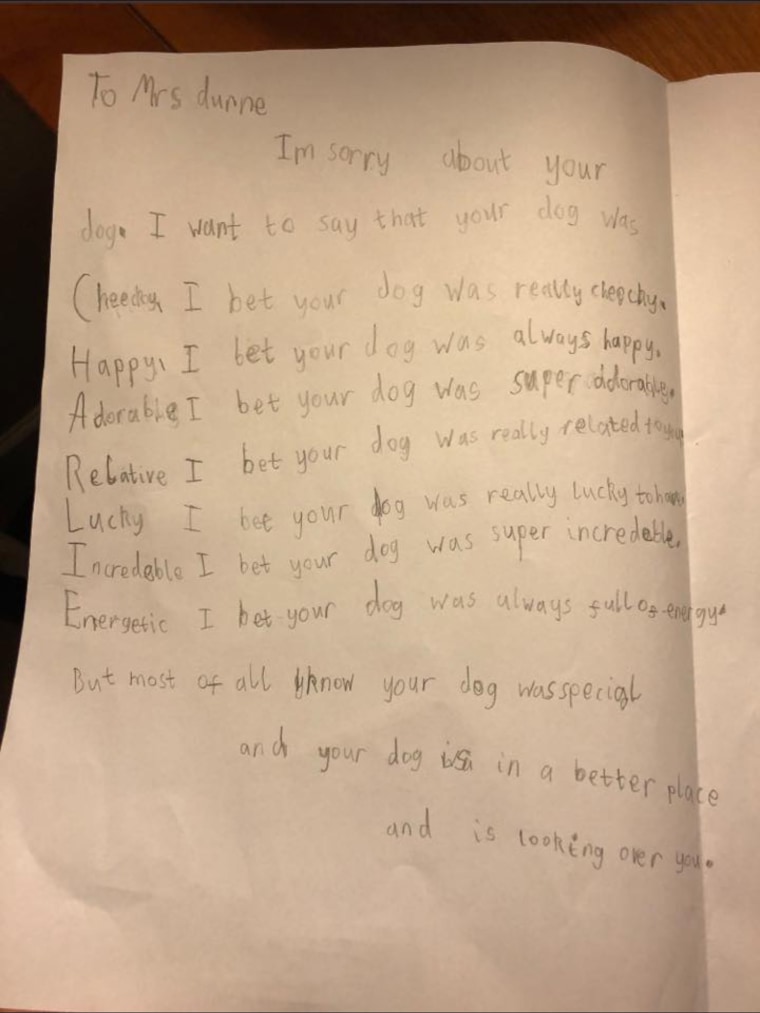 "Most of all I know your dog was special and your dog is in a better place and is looking over you," Callum concluded.
He handed it right at the bell for the end of the day, so it took a while for Dunne to read the poem.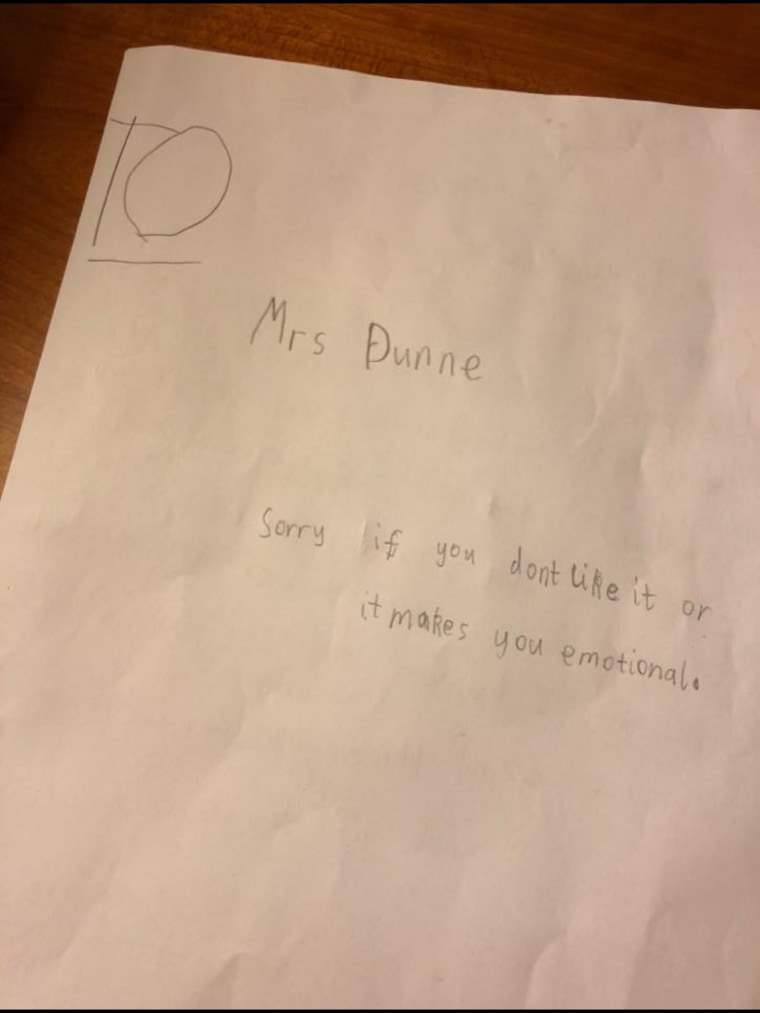 "To be honest, I just wanted to get through the end of the day at the time," recalled Dunne. "It was only when I got home, I read it to my family and the tears came."
Her daughter, Lucie, 20, was so impressed that she posted pictures of the note on Twitter late Monday night — and by Tuesday morning the post had gone viral. Within 48 hours, it had been liked more than 133,000 times and retweeted 25,500 times. It's been the talk of the British newspapers.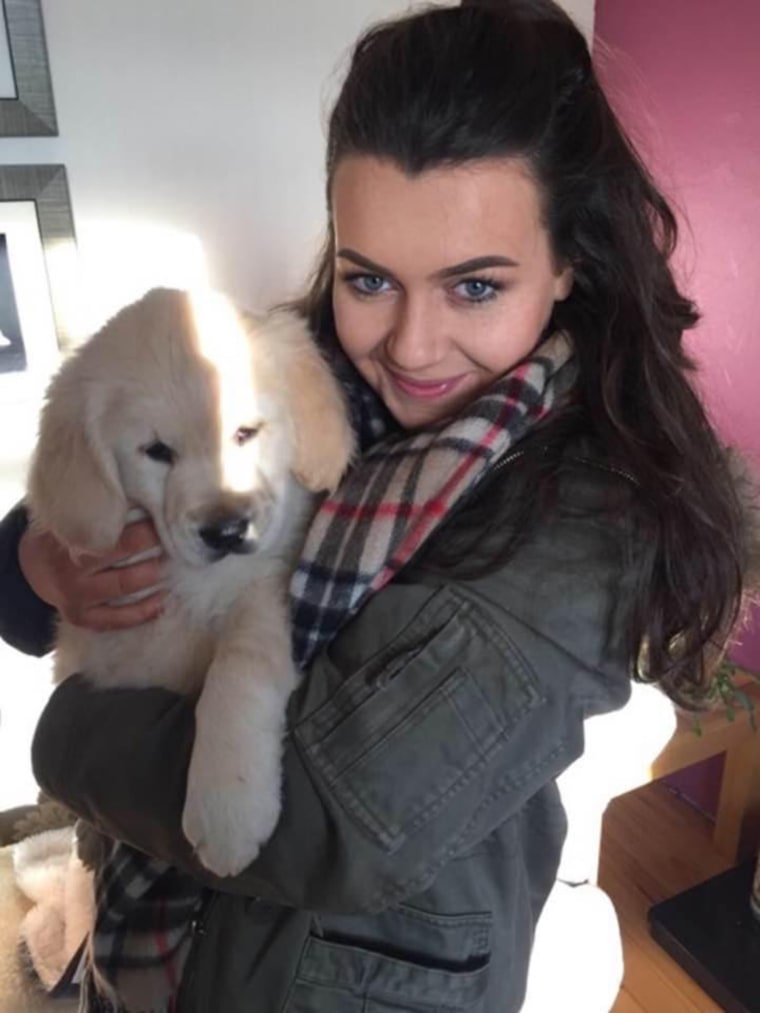 "The strangest part is that people are calling me as if they know Charlie," said Dunne. "Charlie was just our big lovable dog and suddenly the world knows who he was. People are so sympathetic towards us."
A day after receiving Callum's gift, Dunne used it as a teaching point in her class. "It wasn't really until the Tuesday morning that I was back in that I could tell him, 'That was such a beautiful thing for you to write,'" said Dunne. "We all talked about what a kind and loving action it was, and how that's the way people should treat each other with kindness.
"Callum was a little bit embarrassed by the attention."