Famed figure skater and Olympic gold medalist Scott Hamilton has a new title he's beaming about: adoptive dad.
Hamilton and his wife Tracie recently adopted two children from Haiti — 11-year-old Evelyne and her 13-year-old brother Jean Paul — and finally welcomed them in their house in Nashville, Tennessee, in September.
"We fell in love with these kids two years ago and it took us that long to bring them home," said Hamilton, who joined the TODAY anchors on the plaza on Friday.
"They're beautiful, beautiful children and our hearts are twice the size they were before. We're blessed beyond our wildest dreams."
The family has always had a heart for adoption, Tracie told TODAY Parents. Scott was adopted as a baby and the Hamiltons have been active in supporting charities that help people who want to adopt. They have two biological children — 6-year-old Maxx and 11-year-old Aidan — and it was Aidan who played a big role in deciding to adopt Evelyne and Jean Paul.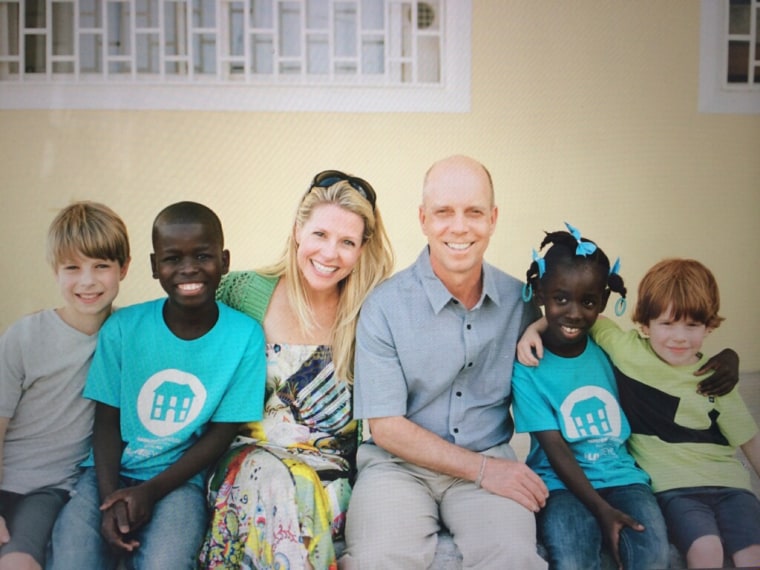 When a massive earthquake struck Haiti in 2010, Tracie was desperate to go and help. She connected with Live Beyond, an organization that partners with an orphanage in the village of Thomazeau.
Before she ever went to Haiti, Tracie and Aidan saw photos of the orphans displayed in Live Beyond's offices in Nashville. Aidan was immediately drawn to Jean Paul's picture, she recalled, and made an iPhone video he wanted her to play for the boy. So when Tracie finally visited the orphanage in 2012, she set out to find Jean Paul.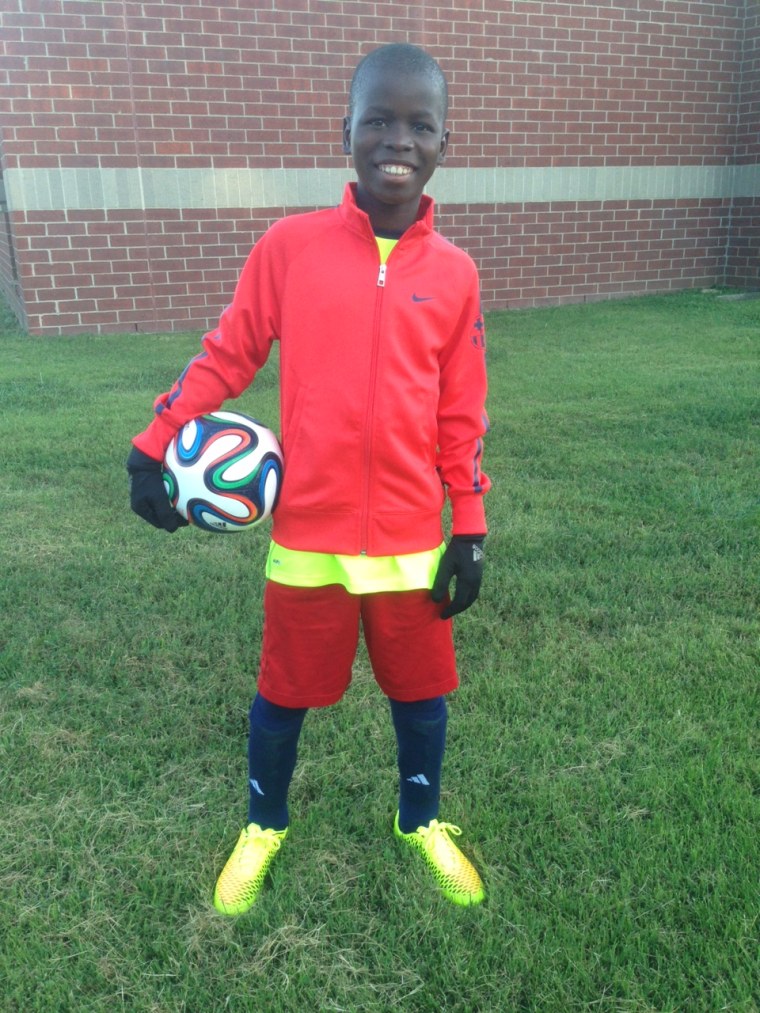 "I met him and then I met his little sister Evelyne… and I just really fell in love with them," Tracie said. "So I came home going, what do I do with this?"
As Aidan welcomed her back, he asked out of the blue, "Mom, can we adopt Jean Paul?" Tracie told him she loved the idea, but it was more complicated than that. Jean Paul and Evelyne had an older brother and the Hamiltons weren't ready to bring home a teenager, she said.
Then, they found out the older boy would be adopted by another family in Tennessee. So the Hamiltons decided to bring back Jean Paul and Evelyne.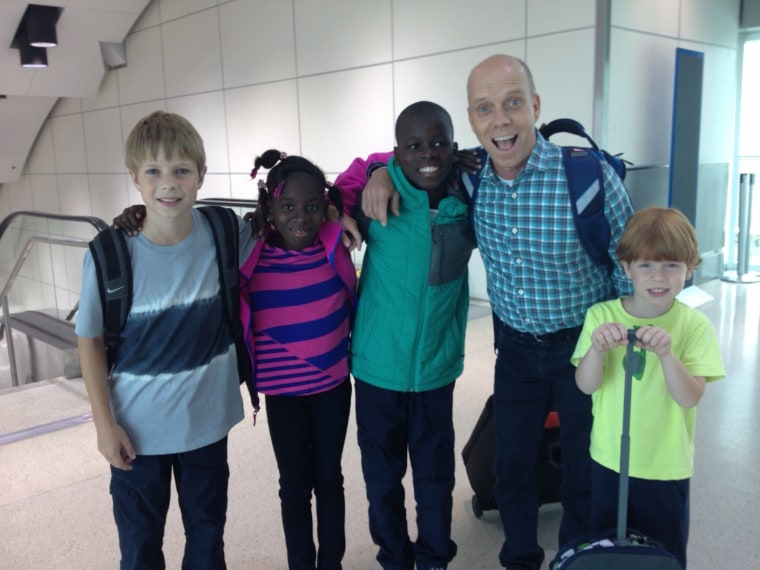 Two years later, after lots of red tape, their plan is finally a reality. Scott was especially giddy to get a chance to raise a girl.
"To have a daughter — holy cow. It changes everything," he said.
"It's been really fun having a girl, and she's so joyful," Tracie added, noting the kids are adjusting well to their new siblings considering the enormous changes all four are experiencing.
As for becoming adoptive parents, Tracie called it the ultimate rewarding work.
"It has been beautiful, it has been challenging, it has been amazing, it has been hard. It has been such a blessing and it's been everything we expected it would be," she said.