Prom season is on the way, and that means it's time for teens (and their paying parents) to pick out the perfect formal wear for the big occasion. In fact, many have already made their glam selections by now — and that could pose a problem.
Just a month and a half before Delone Catholic High School's big event, the administration informed the student body — well, the female portion of the student body — that their prom attire had to be preapproved.
While all students at the McSherrystown, Pennsylvania, school are required to wear "gender-specific formal wear" and boys have been told keep their outfits limited to the usual "tuxedo or complete suit coat, dress pants (no shorts), dress shirt, and tie," for girls, it gets trickier.
"Women's gowns may not be extremely short, have an extremely low cut front or back, have any excessively high cut slits, have overly revealing midriffs, or be inappropriately revealing- giving the illusion of nudity," the announcement read before going on to require that girls send "front and back" photos of their gowns to get an official OK.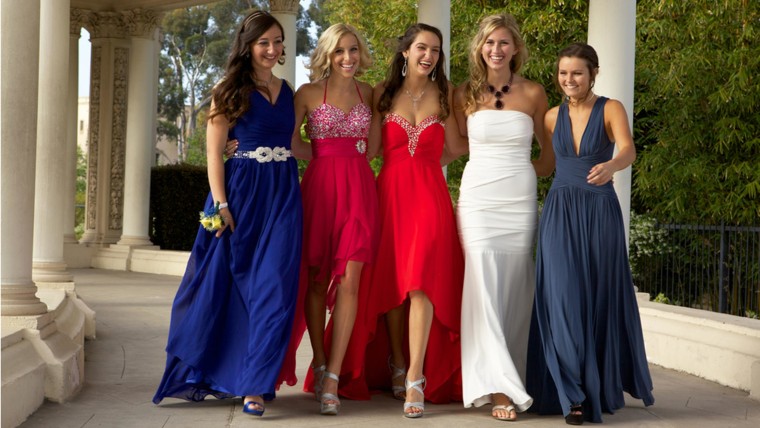 But many parents consider those rules to be both too much and too late.
"We as the paying customers of Delone Catholic have been notified about antiquated and unreasonable restrictions imposed on the formal wear for the May 2015 prom," states a parental petition on Change.org. "Restrictions have been posted six weeks before the prom. Many parents have purchased non-refundable prom gowns. ... Our children will not undergo scrutiny of prom gowns based on outdated, unrealistic expectations and rules implemented at such short notice."
Over 250 individuals have signed so far.
But despite the protest from some parents, the school doesn't plan to change their position. Just days after the petition went up, Delone Catholic issued a response via Facebook.
According to the statement, the preapproval rule is really in place to help students.
"The early release of the guidelines, and the addition to them, was a proactive approach to prevent student's embarrassment and disappointment of being denied entrance to prom due to dress code infractions," the post read.
Follow Ree Hines on Google+.