On May 1st, Scarlett Johansson returns to the big screen as the Black Widow in Avengers: Age of Ultron.
But until then, she'll be adjusting to another new role, that of mom to daughter Rose Dorothy, born in September.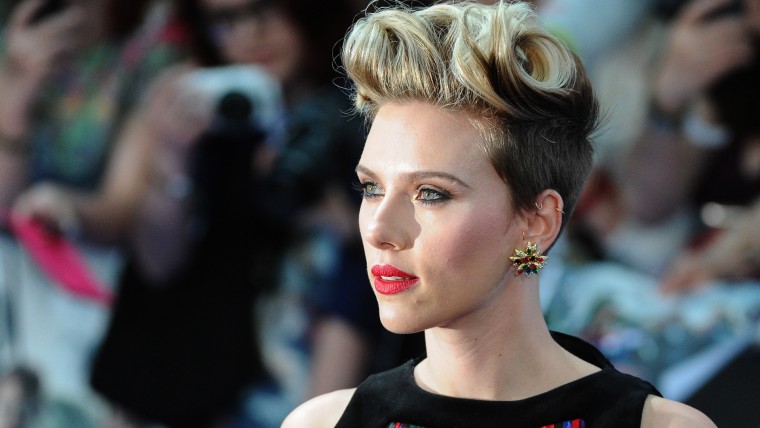 Johansson spoke to Parade Magazine about the experience of welcoming a child into the world and how she's coping with keeping her daughter shielded from the prying eyes of Hollywood.
"It's hard," the actress admitted bluntly. "On the one hand, you don't want to isolate your kids, but you don't want to make your kids feel like freaks: There's this fascination with famous kids, like they're celebrity spawn.
"But there's always going to be an adjustment. At some point, you have to take your life back and say, 'You know what? If I feel like picking up my dry cleaning and if someone's going to photograph me doing it, so what?' Part of being with your kids is making them feel as safe and normal as you can."
Johansson and her husband, Romain Dauriac, alternate living in Paris and New York so that they can stay close to both of each other's families. The French art curator and former journalist is a good fit for the actress, especially since she believes one's spouse should "be in a field that's completely different from yours."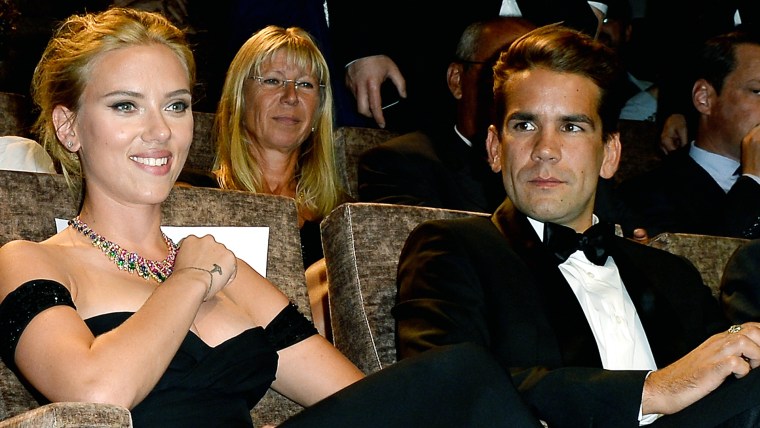 "[Marriage] takes a lot of work. It takes a man who's not only confident in the love that you have for one another, but confident in what he has going on in his own career."
And while the latest "Avengers" movie is sure to be a success, Johansson says her biggest happiness these days comes from her little girl.
"The biggest joy that I have is looking at my daughter," she said. "When I'm just hanging out with her and we're doing silly stuff and if I make her laugh, the feeling of joy I have is explosive...If only you could actually bottle that and carry it around."