(With apologies to Clement Clarke Moore, and thanks to our readers who shared their photos.)
'Twas the night before Christmas
And all through the mall
The children were shrieking
Because Santa was creeping them out, y'all.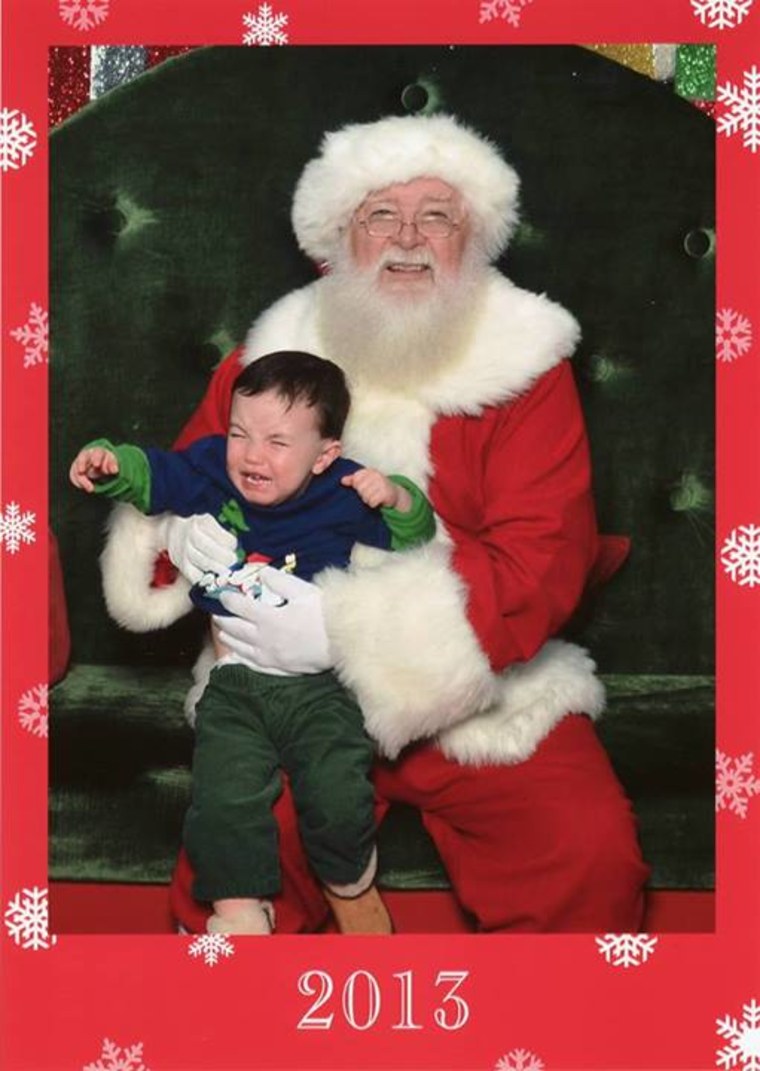 That perfect Christmas photo
Was not working out
The kids screamed "Oh no!"
And showed their best pout.
The jolly Saint Nick all dressed in red
Seemed to fill some with loathing and dread
They cried and they wailed, they kicked and they ran
While weary parents sighed and said, "Sorry, man."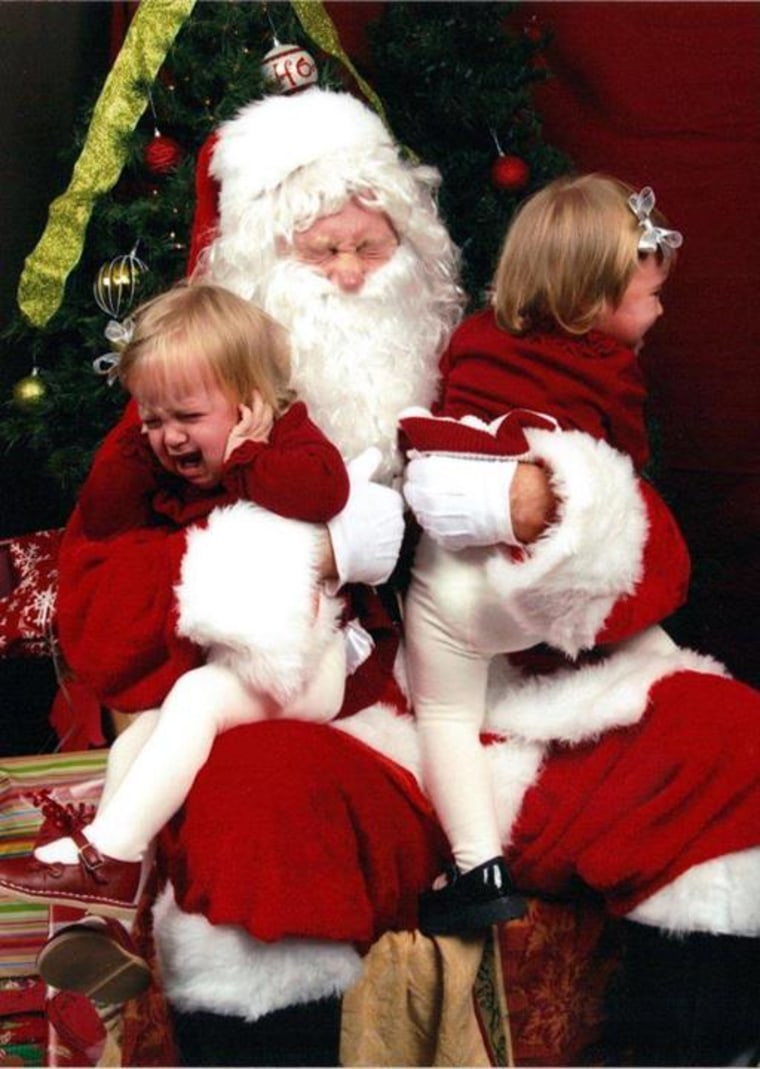 Often, with kids, things don't go as planned
On days when the reindeer poop hits the fan
You've just got to smile and take it in stride
Dry those tears, have some cocoa, share the photo with pride.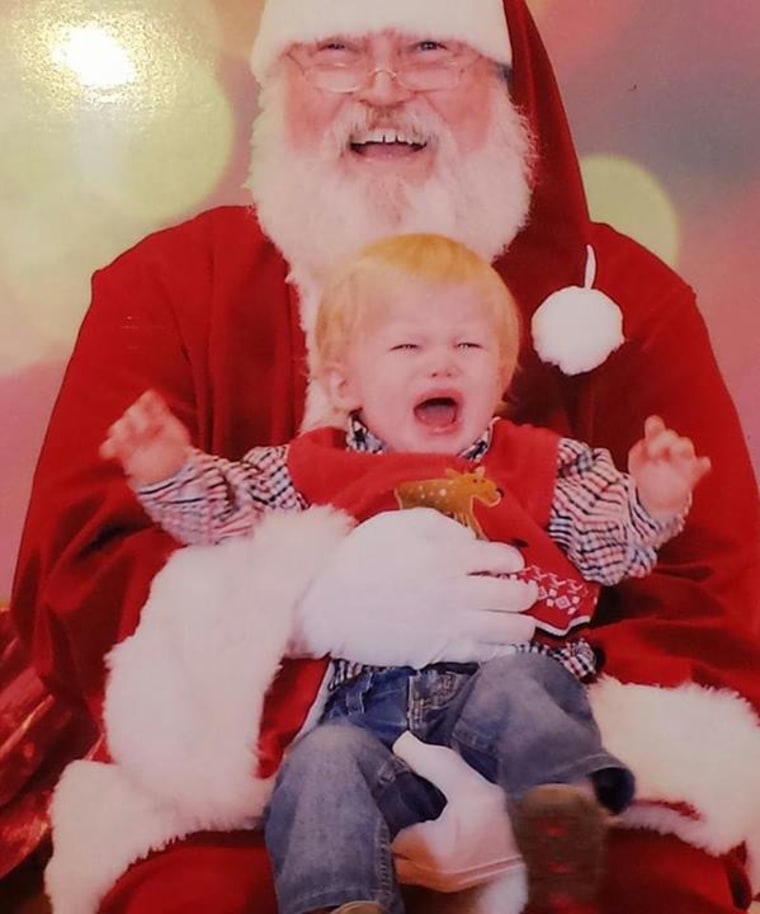 We know you're good parents, that's not in doubt.
Remember what Christmas is really about.
Joy to the world, peace on earth, goodwill toward men
And if the kids could sleep till 7, we'll all say Amen.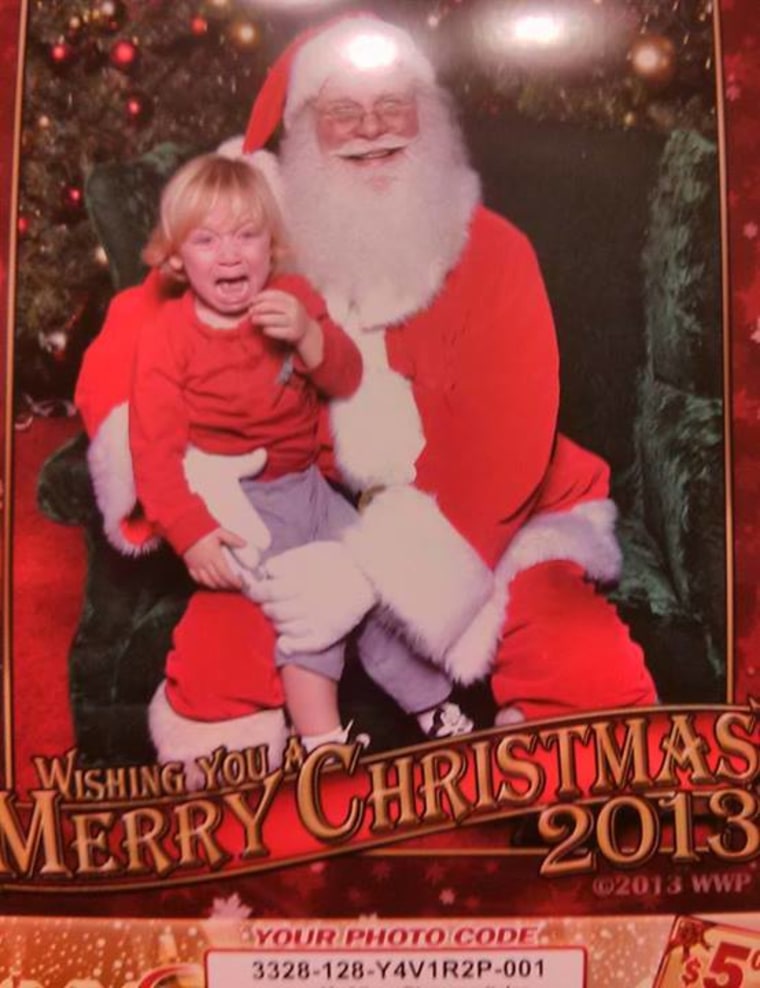 While on Santa's lap they may have frozen in fear
On Christmas morning, they'll grin from ear to ear.
And despite holiday stress that can make you cray-cray
You'll look back at all this and smile... one day.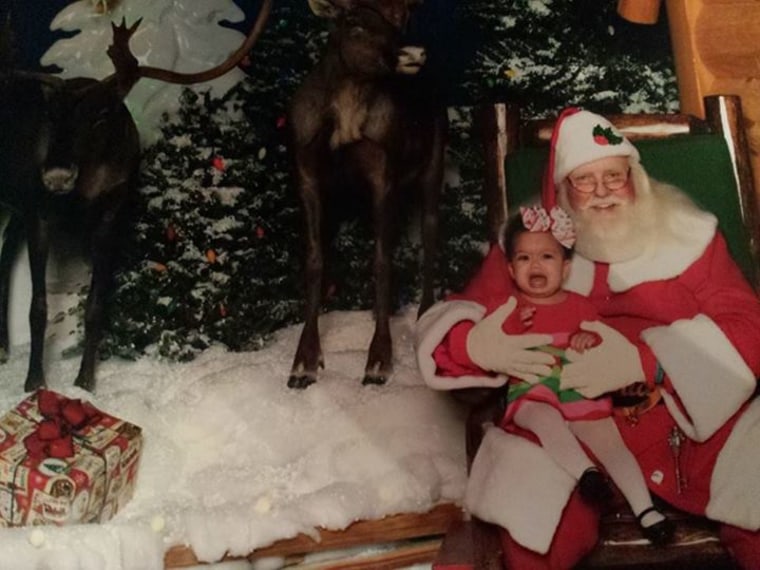 For more scared of Santa photos, click on this link
It's really surprising more mall Santas don't drink.
In 2009 Matt Kane launched a creepy Santa website which hosts different Santa themed photos, which are submitted to him from the people photographed, friends, or family members