We'd never recommend scaring your children on purpose. But we're aware that even the best-laid parenting plans can go awry, and those unplanned moments are often, well, hilarious. Sometimes, even a child who has been waiting anxiously to meet the Easter Bunny will finally see that fuzzy face in person, and, before you can say "cheese" and snap a photo, excitement turns to terror.
To be fair, the fear these children are feeling is valid — a 6-foot-tall rabbit is a legitimately terrifying prospect. We can only hope all of them get a few extra chocolate eggs in their basket this year.
But once the tears are dried, we have to admit we find the whole situation pretty funny. Scroll through our 11 favorite photos of kids who wish the Easter Bunny would hop, hop, hop down the bunny trail, far away from them... and never return.
1. Triple threat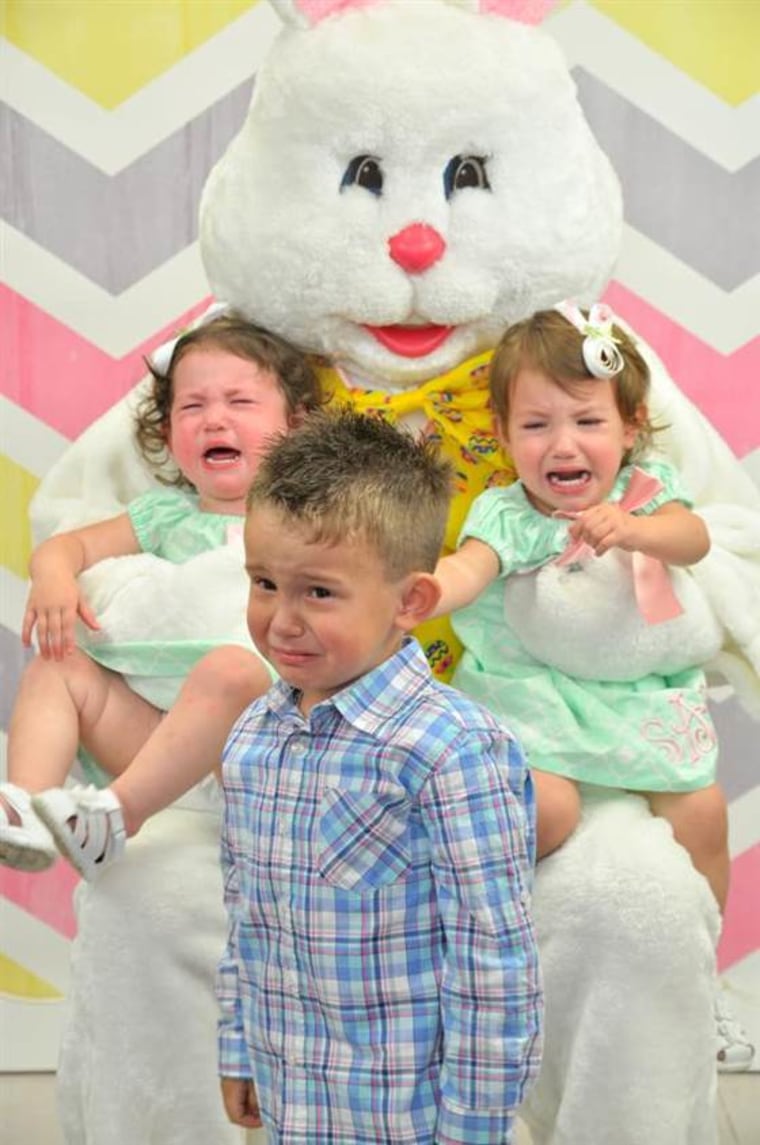 2. At an arm's length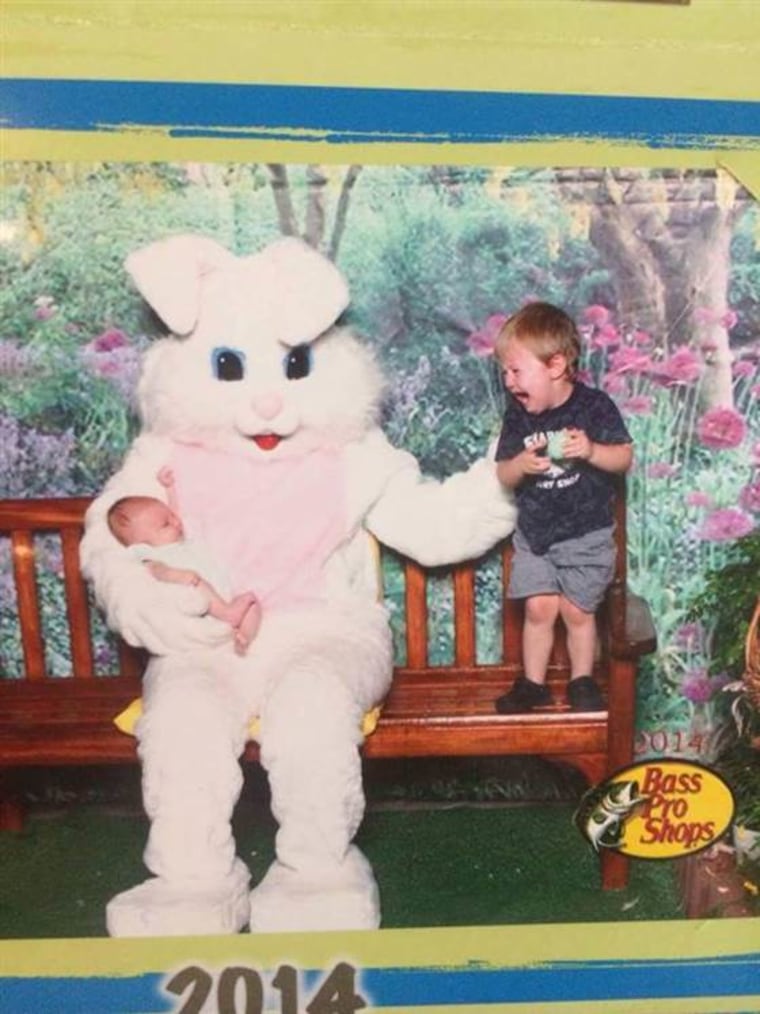 3. Short fuse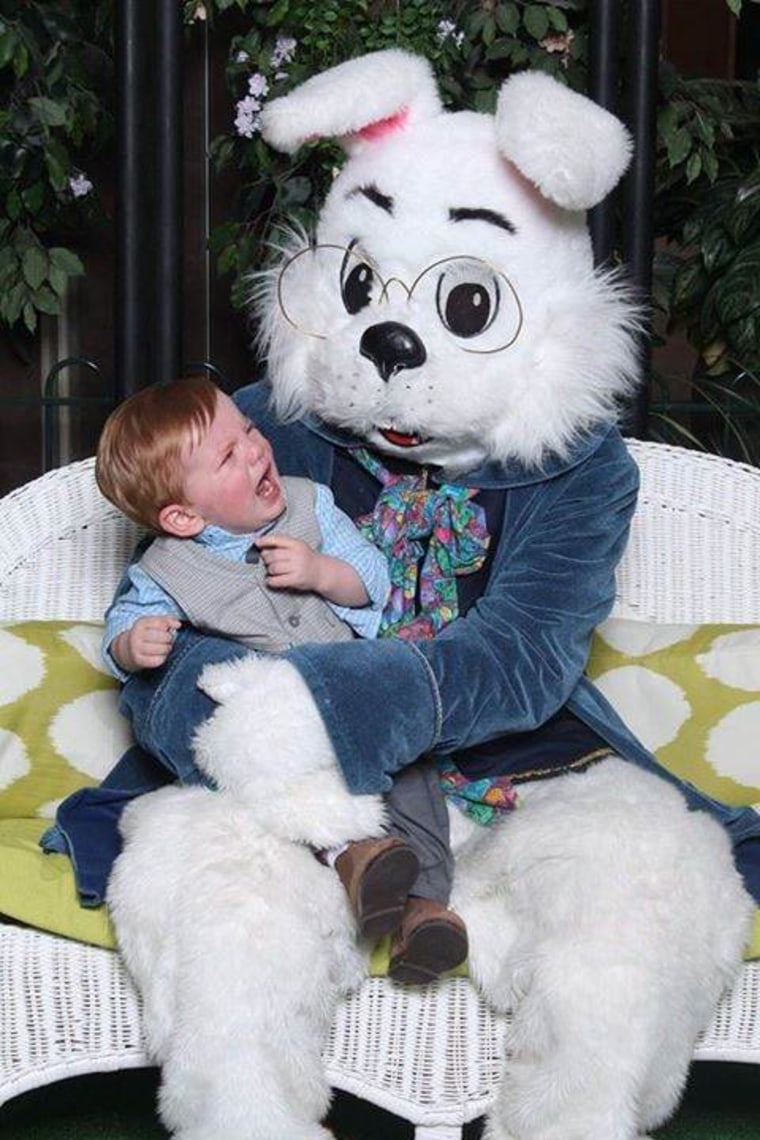 4. Unhappy campers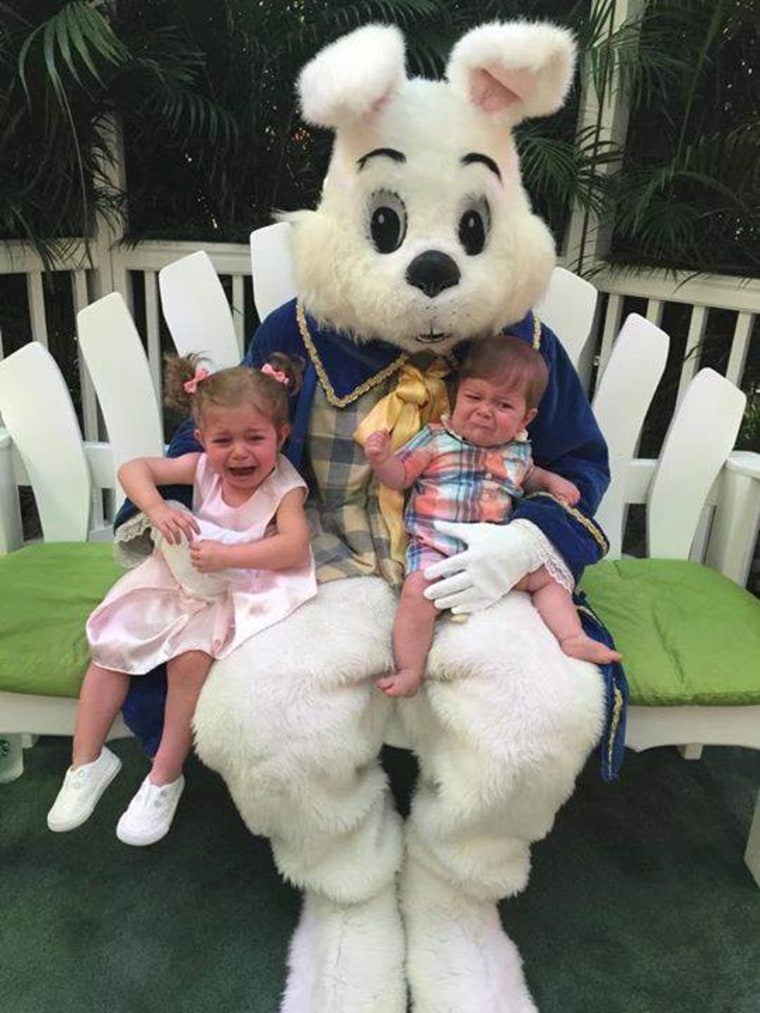 5. Partners in "cry"me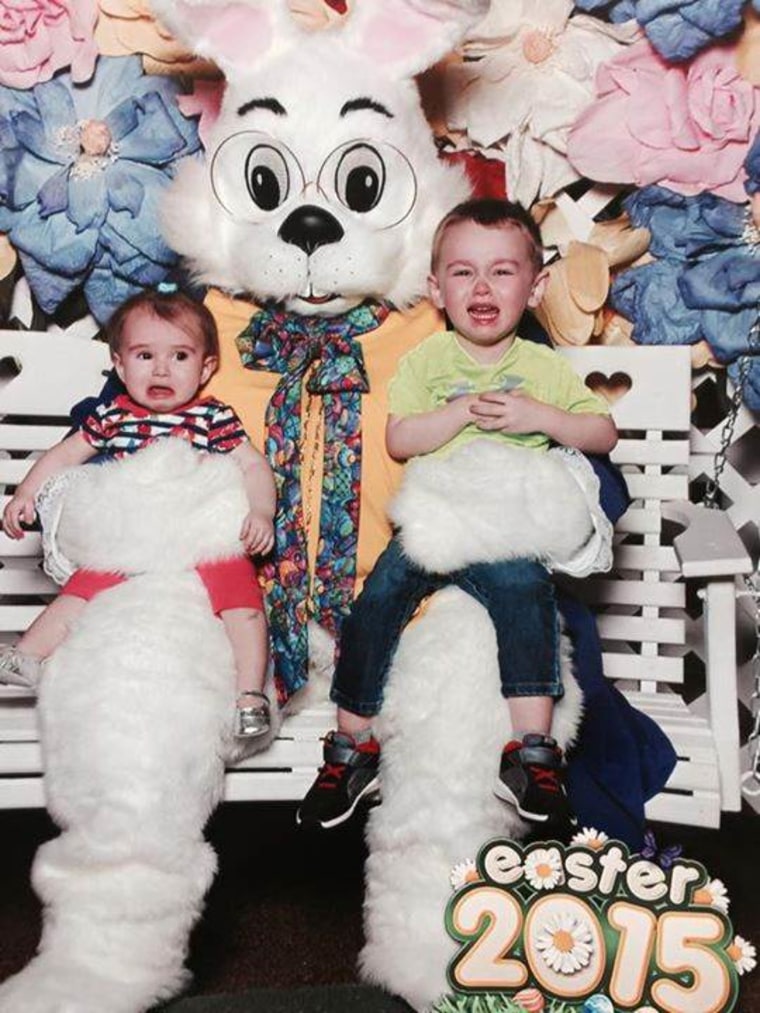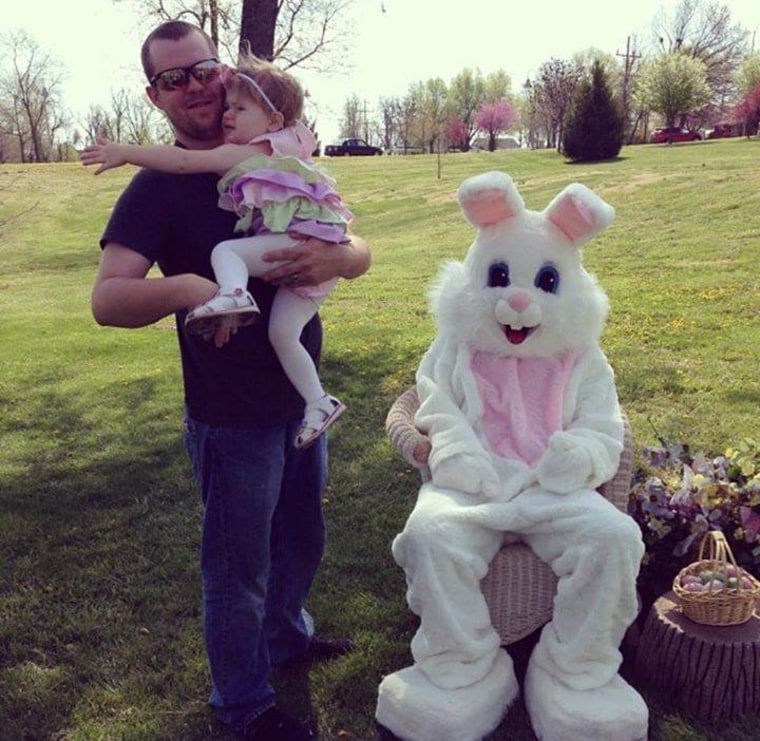 7. Fluffy pink nightmare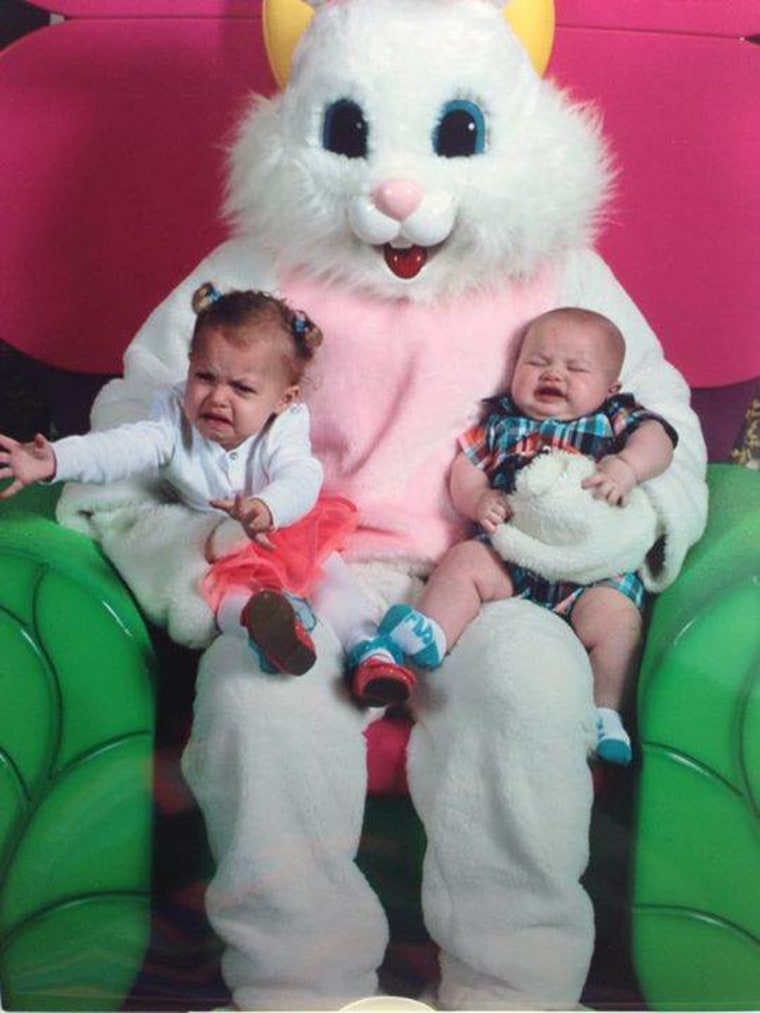 8. Not a chance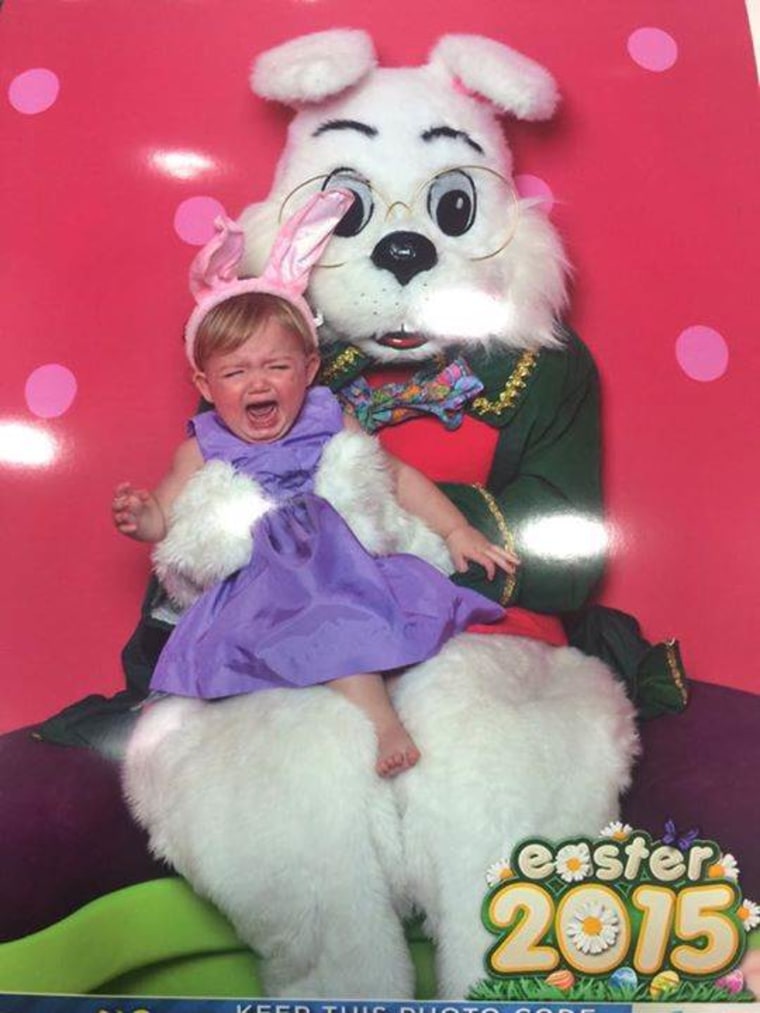 9. Up in arms
10. Storm's brewing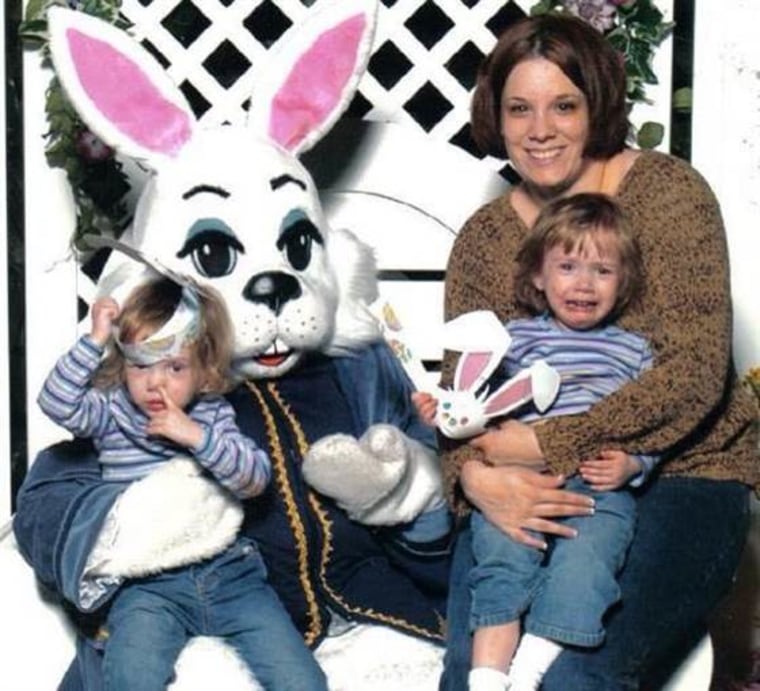 11. Maybe next year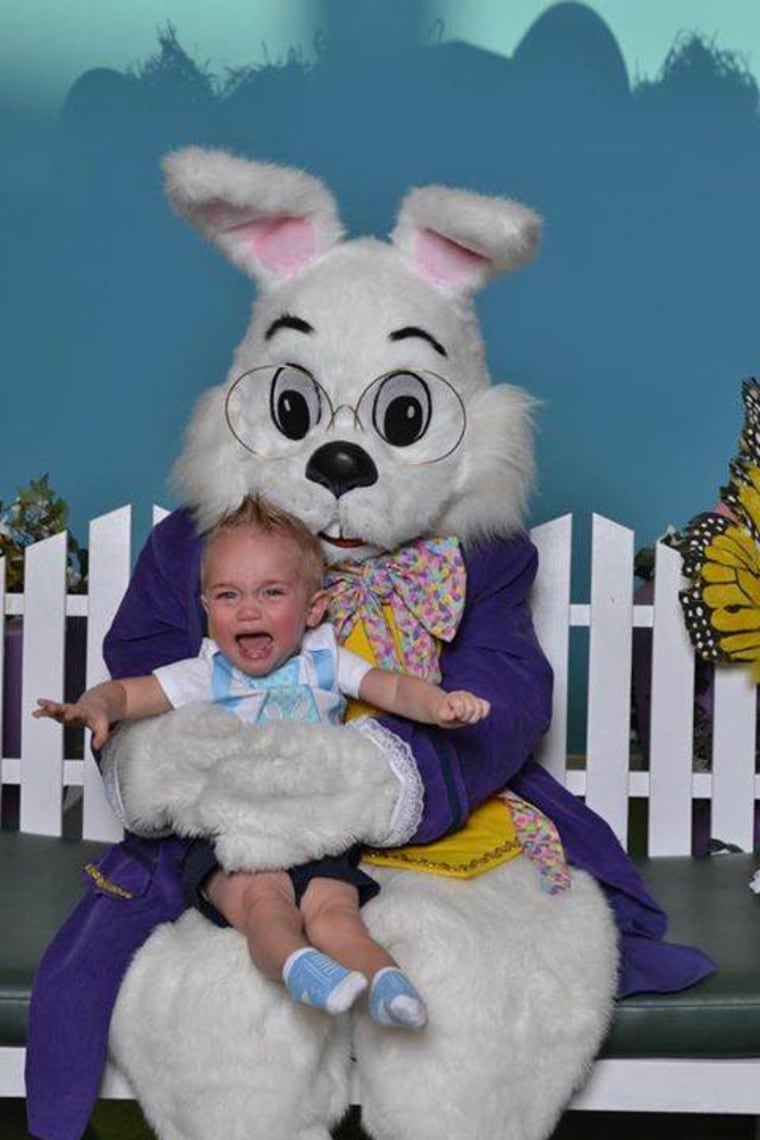 All of the photos above were submitted to our TODAY Parents Facebook page. "Like" the page today and submit your own photos for upcoming stories. They might even be featured on air!
This article was originally published Apr. 3, 2015 at 12:14 p.m. ET.