TODAY's Savannah Guthrie and Hoda Kotb dropped by "The Tonight Show" on Monday night and gave us all an early Halloween treat: showing off their little ones' costumes!
Hoda went first, revealing that Haley Joy will be ... a bumblebee!
"I am so excited to take her out," she gushed, as host Jimmy Fallon held up a photo of Haley Joy, who's nearly 2, checking out the costume in the mirror.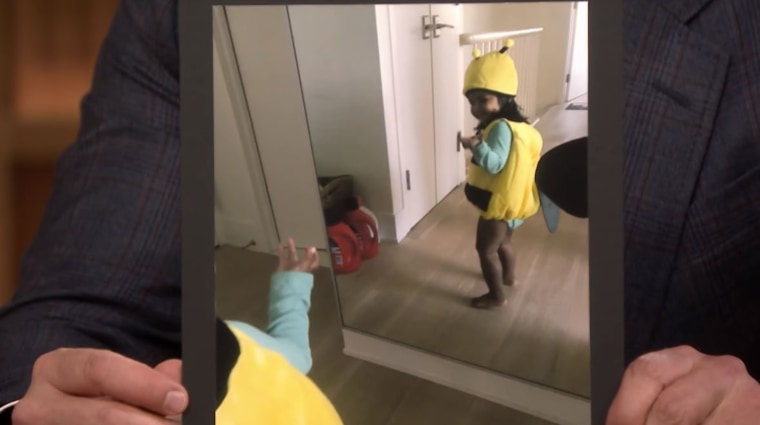 Hoda, her mom and Hoda's partner, Joel Schiffman, are going all in on the theme too.
"We're all decking out together," she added. "Joel's doing it, I'm doing it, my mom's coming, we're all dressing like bees."
As for Vale, 4, Savannah said she's going to be Little Red Riding Hood ... with a twist.
Fallon showed a photo of little Vale in the red cape and hood, but Savannah revealed, "Now she wants to do a combo and be Little Red Wonder Woman Riding Hood."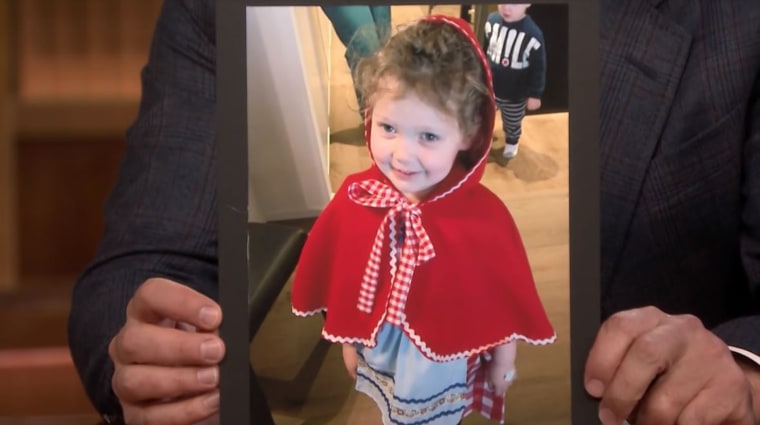 (The mashup is sure to be like Vale's epic ghost princess doctor, creative and adorable.)
Well, we know she's already got the superhero costume, since she wore it at her birthday!
Meanwhile, we also got a tiny peek into next Wednesday's TODAY Halloween theme: namely, that the anchors aren't meant to know what each other are wearing.
Alas, there was a bit of a slip, Savannah said.
"Hoda told me," she admitted. "In the makeup room. She blurted it out and she's like, 'Wait, are we not supposed to tell this year?'"
Whoops! Well, it'll be a neat trick to see if they can keep that particular treat under wraps for another week!
We don't know exactly which costumes Savannah and Hoda bought, these top sellers from Amazon sure are adorable:
Fun World Bumble Bee Bubble Toddler Costume, $20, Amazon
Forum Novelties Kids Deluxe Lil' Red Riding Hood Costume, $22, Amazon
Rubies DC Super Heroes Collection Deluxe Wonder Woman Costume, $22, Amazon
Here are more of our Halloween favorites: