Remember that incredible parenting hack that promised to get your baby to sleep in under a minute? Well, it turns out results may vary.
One of the most popular videos on TODAY.com on Thursday featured an Australian dad making his baby son drowsy in just 42 seconds by gently stroking the little boy's face with tissue paper.
TODAY's Savannah Guthrie was so impressed that she tested the technique on her 8-month-old daughter Vale, with very different results.
"I tried it twice," Savannah said during Friday's Trending segment. "Not only did it not make her quiet, it actually got her so excited she started screaming and squealing with joy… she really loved it."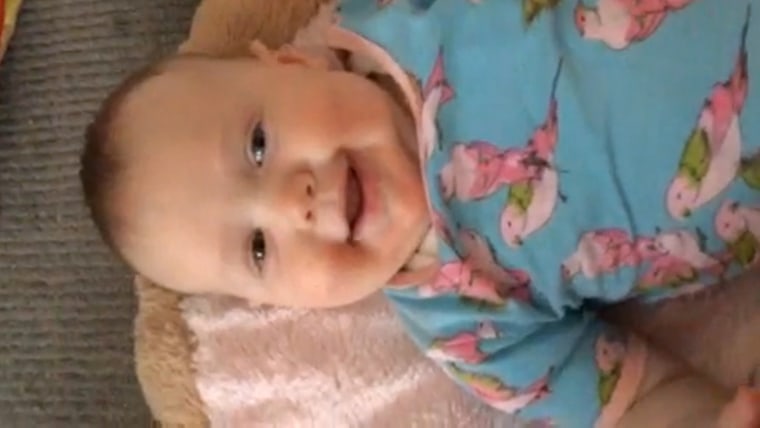 Savannah's video of Vale shows the baby giggling adorably and reaching for the tissue. There's zero evidence of drowsiness, but lots of proof that a simple paper hankie can hold magical allure for infants.
"Can we cancel the rest of the show and just watch this?" Willie Geist said to laughter.
Savannah then revealed the experiment had an unexpected effect on her husband.
"It worked on Mike perfectly," she said. "He was out in 30 seconds."