TODAY's Savannah Guthrie revealed Tuesday morning that she and husband Mike Feldman are expecting their second child. Here she shares the joy and hopes they have for the newest member of their family.
Sign up: Stay up-to-date with all the TODAY pregnancy and baby news with our newsletters!
It's hard for words to contain all the excitement Mike and I have about expecting a new baby in December. When Vale was born, our happiness was complete. The thought of getting to add to our family now is beyond every hope, dream and prayer I have ever had. It is not simply double the joy — it is joy multiplied infinitely.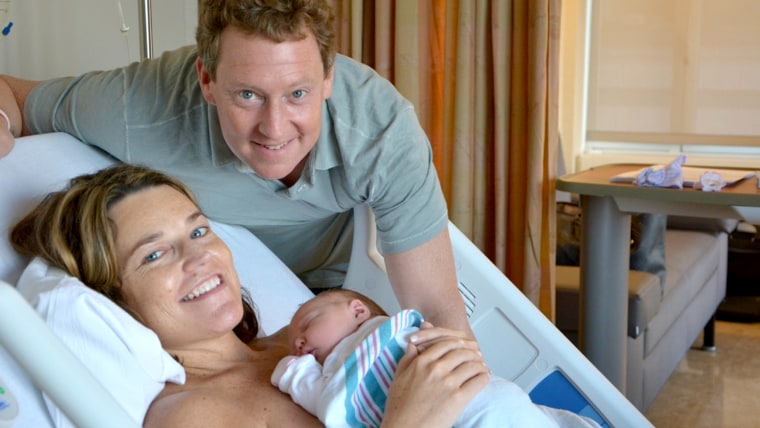 Related story: Best sibling reactions to pregnancy news, from Vale and more
It hasn't even been quite two years since Vale was born, but like a lot of mothers, I find myself worrying and wondering whether I will still know what to do. I hope I remember how to swaddle! I hope I still have the talent to coax out that little baby burp. I hope I still have the energy and stamina to be up at all hours of the night (and day) for weeks on end.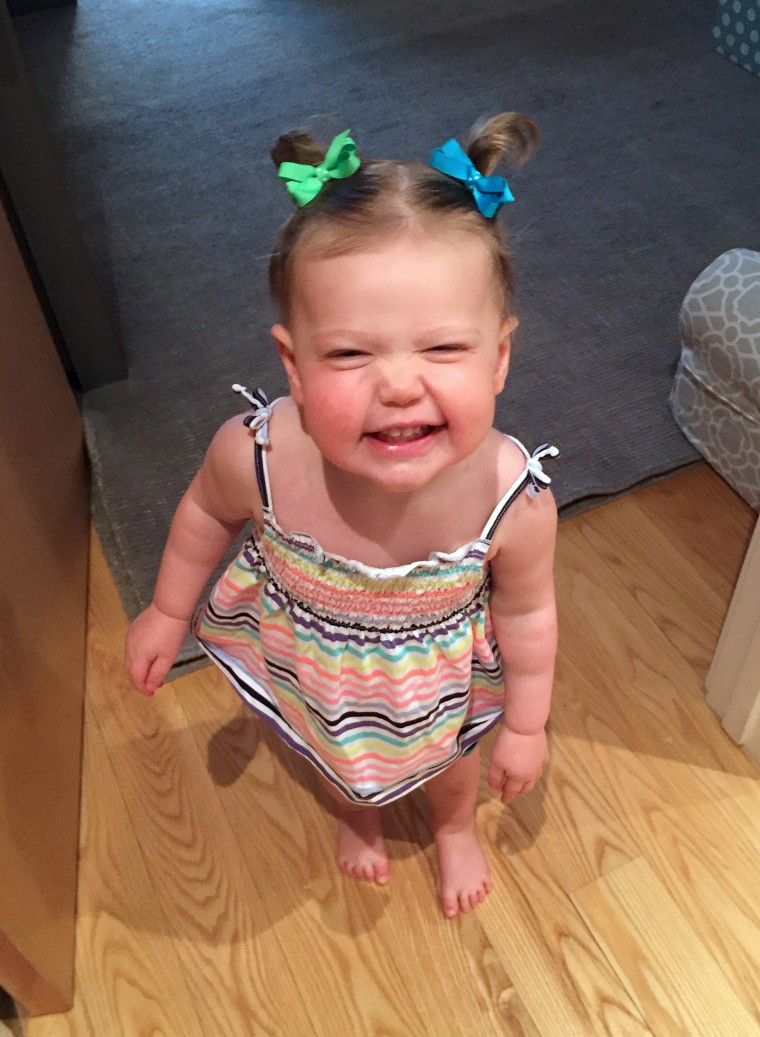 But there's one thing I haven't forgotten: what it feels like the first time to set eyes on a newborn baby. I remember how those first tears I cried felt like a release from somewhere deep, deep in my soul that I never knew existed. I remember the surge of adrenaline and sleep-deprived giddiness.
Related story: Oh baby! The best surprise pregnancy announcements
I remember how she smelled, her silky hair, her sweet little whimpers and how her teensy tiny frame felt so gloriously heavy across my chest. I remember the feeling of profound gratitude and blessedness. Now, thanks to God, we are getting that beautiful opportunity again.
READ: Savannah Guthrie on new baby Vale: 'I feel like life just started'
We will pray every moment for a healthy, happy baby and feel so thankful to have this chance to add to our family.
Related story: