The TODAY family is about to get bigger: Savannah Guthrie is pregnant with her second child!
Savannah announced Tuesday that she and husband Mike Feldman are expecting another baby at the end of the year.
"Mike and I are so excited. We're expecting a baby in December!" she said, surprising her fellow anchors with the news.
Savannah pretended to engage in a game of "Tuesday Trending Fishbowl" that drew in everyone, and then asked the question, "Are you pregnant?"
"Well yeah, I am pregnant," she said, prompting widespread cheers.
Related story: Best sibling reactions to pregnancy news, from Vale and others
Hoda Kotb said she should have suspected something was up when she and her boyfriend had dinner recently with Savannah and her husband.
"We all had wine, and I noticed your glass wasn't going down," she said. "I thought maybe you just weren't in the mood."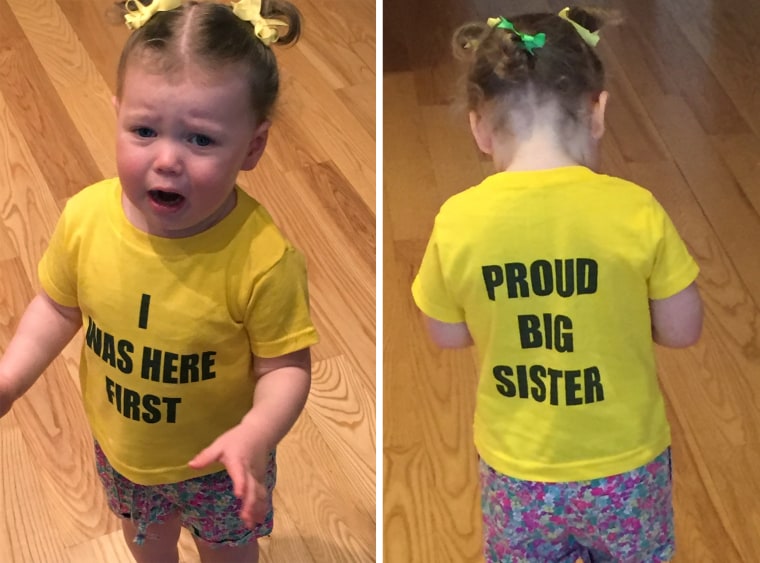 Their new addition will join the couple's 21-month-old daughter, Vale, who found her own way to break the news to friends and family with a bright yellow T-shirt, making it oh-so clear who arrived first.
Savannah, 44, has emphasized how grateful she is for being able to become a parent at an age older than many first-time moms. This morning she wrote a candid blog about the renewed excitement: "The thought of getting to add to our family now is beyond every hope, dream and prayer I have ever had. It is not simply double the joy — it is joy multiplied infinitely."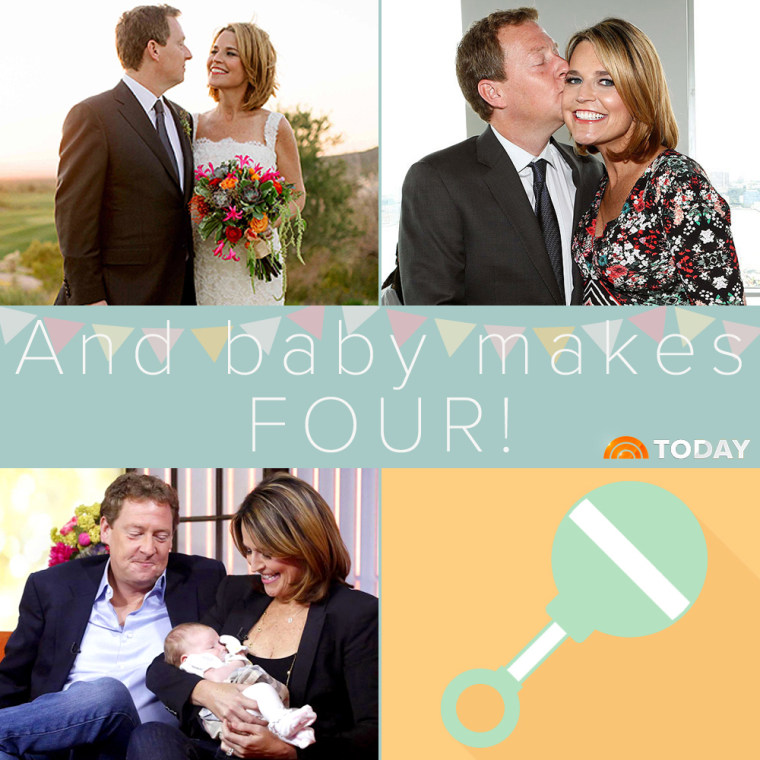 The pregnancy has already prompted one change in Savannah's life: She will opt out of covering the Summer Olympics from Rio because of the widespread concern over the Zika virus. Brazil has been among the nations hit hardest by the mosquito-born virus, which has been blamed for severe birth defects.
"The doctors say that we shouldn't because of the Zika virus so I'll miss it," Savannah said. "You're going to have to go to female beach volleyball without me, Matt. Try to carry on."
Related story: Oh, baby! The best surprise pregnancy announcements
But she pointed out that she'll have a lot keeping her busy Stateside, particularly with the presidential campaign hitting its height around the same time as the Summer Games.
When Savannah rejoined her colleagues later at the top of TODAY's Take, the emotional roller coaster continued for everyone, including Willie Geist, who had to fan himself with a note card.
"You've got me schvitzing right now," he told her.
Natalie Morales expressed her excitement but admitted, "a bunch of us were starting to get a little suspicious."
Then Al Roker noted the impeccable timing of the news: "Natalie and I talked about it this morning before the show."
Savannah admitted she had to come clean about the news because it was getting hard to hide her belly bump.
"Moms have told me that the second baby pops out kind of early, so I feel like I'v been popping out from the beginning," she said. "I don't know where the belly fat ended and the baby begins, but I'm so happy to exhale now."
Savannah's first pregnancy came as a surprise as she and Feldman prepared to get married. The couple first announced they were expecting to guests at their March 2014 wedding in Savannah's hometown of Tucson, Arizona. She shared the news with TODAY viewers a few days later.
"It's funny, because we set the wedding date, I bought my dress, and then I found out," she said at the time. "So I've been doing a little praying that I would fit in it, and it all worked out."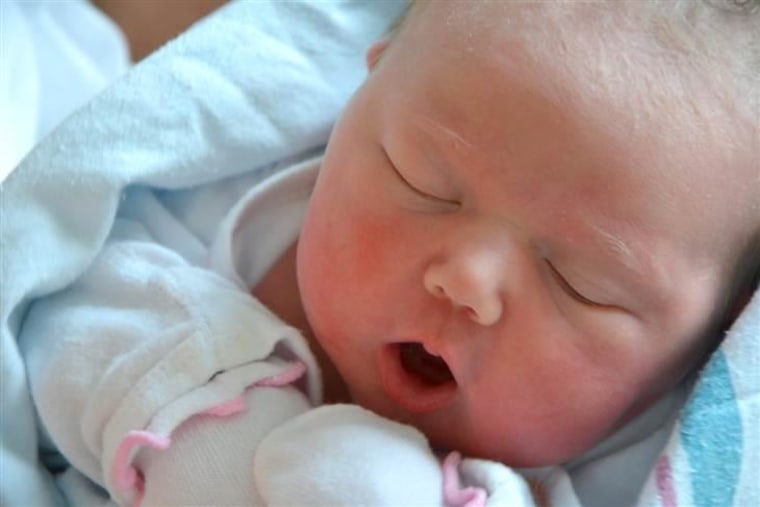 Once the news spread, Savannah shared her pregnancy journey with TODAY viewers through maternity blog posts. Taking a cue from the last time around, we can expect Savannah to: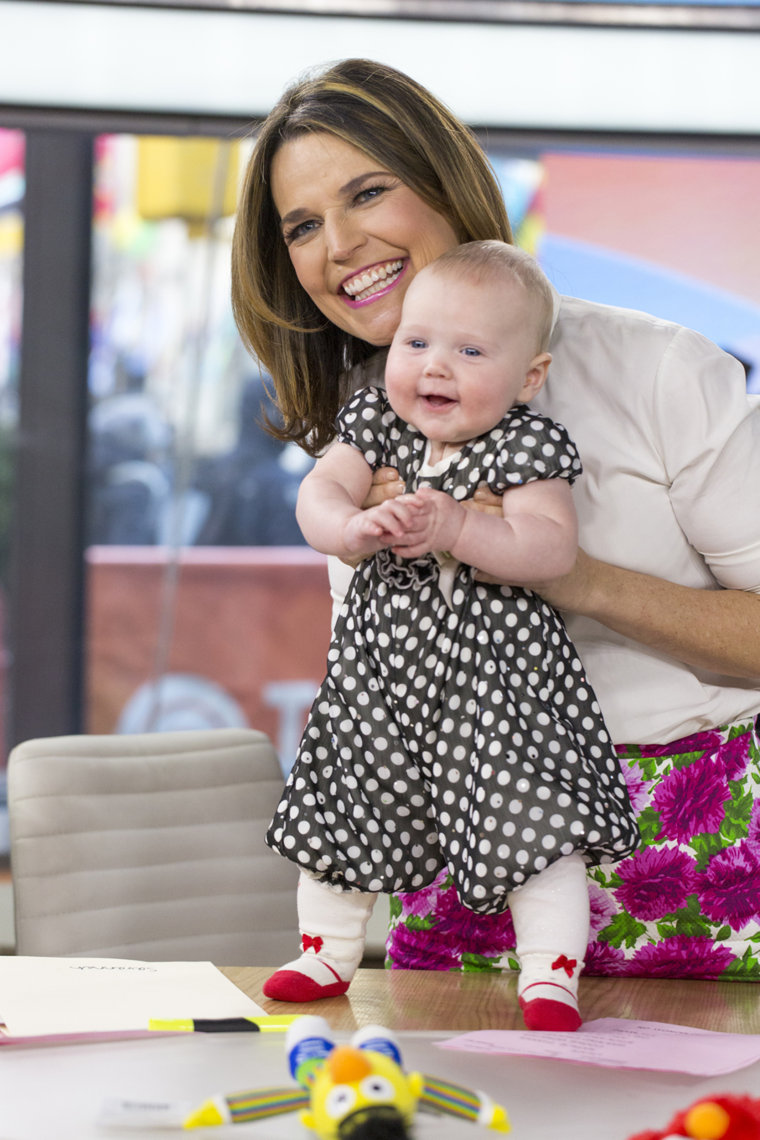 Vale, who was born on August 13, 2014, has been a frequent topic of discussion on TODAY. When Savannah recently sat in to help co-host TODAY's Fourth Hour, she spoke about Vale's growing vocabulary ("she knows her condiments!") and how she plays "Twinkle, Twinkle Little Star" on the guitar for her daughter to sing along.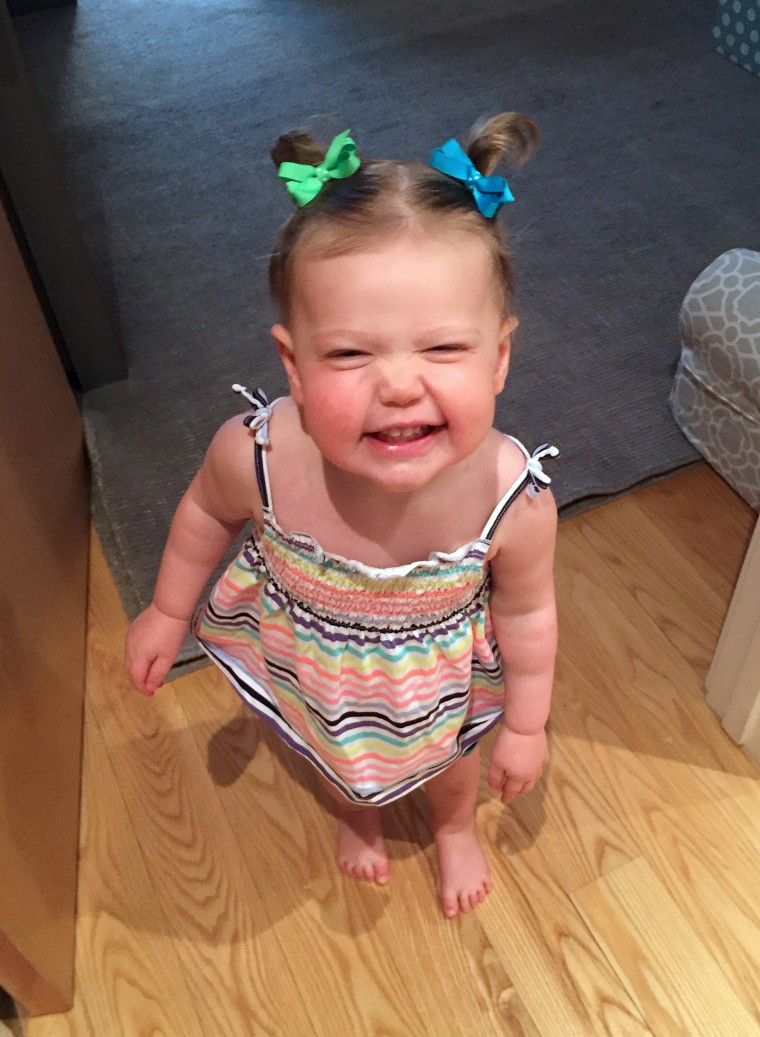 MORE: Savannah Guthrie gushes over baby Vale: She's a 'darling little miracle'
"There's no situation at work or just anything that Vale can't make better for me," she said.
Join in the celebration with #CongratsSavannah!
Sign up: Stay up-to-date with all the TODAY pregnancy and baby news with our newsletters!
This article was originally published on June 7, 2016 on TODAY.com.