Watch out, Cinderella! There's a new princess in town — and she wears the pants!
"Princesses Wear Pants" is the debut children's book from TODAY co-anchor Savannah Guthrie and parent educator Allison Oppenheim. Here's a look at the cover.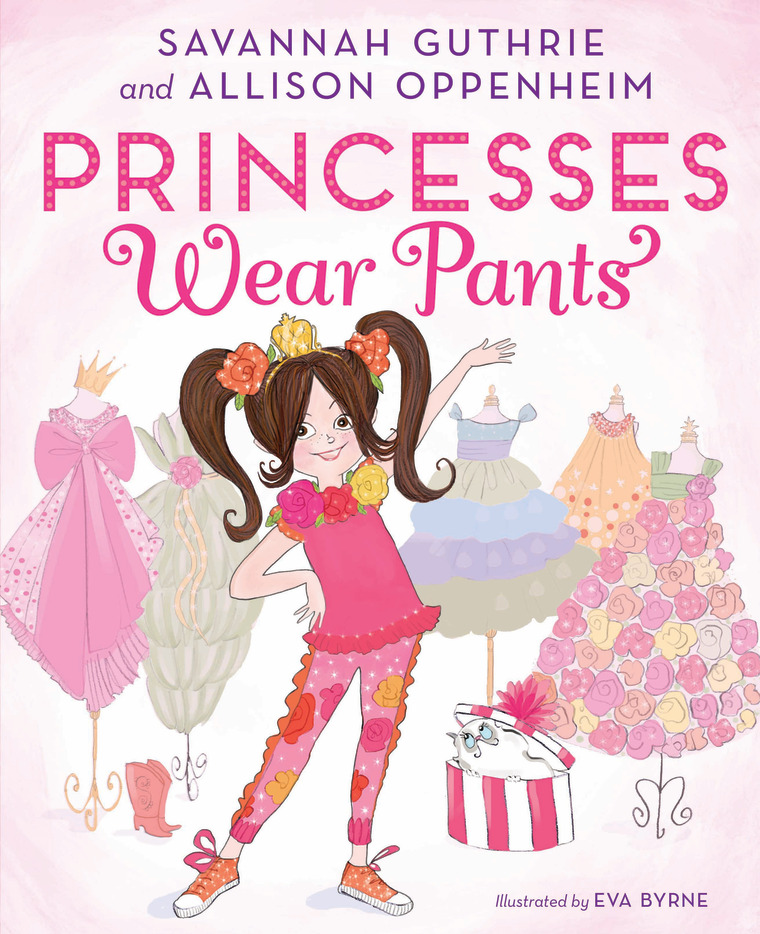 In "Princesses Wear Pants," we're introduced to Princess Penelope Pineapple, a timeless new character who shows young girls that it's not how they look, but what they do that matters most. Will Princess Penny command the royal air force sporting her sequined flight suit? Or will she work in the kingdom's vegetable garden with pocketed overalls for all of her tools?
Savannah and Allison share a little more about the book, their favorite stories to read with their own kids, and how they didn't have to look very far for inspiration!
What are your favorite children's books to read to your kids?
Savannah: I love books that rhyme. And I love books that are clever and have little lines in them that are meant to amuse the parents who will no doubt be reading the book over and over and over again. I love the classics. You know what's still great? "Go, Dog. Go!" and "One Fish Two Fish Red Fish Blue Fish." From this century, I love "Iggy Peck, Architect" and "Rosie Revere, Engineer." Vale is a little young for it but I personally love reading "The Day The Crayons Quit." I appreciate its sass. And Kelly Clarkson just wrote a really sweet book about her daughter, River Rose, and Vale loves when I read her that book. It has a lullaby in it that we sing.
RELATED: Savannah tweets adorable photo of baby Charley: 'Some people just wake up happy'
Allison: Too many! I am awed by some of the classics like "A House Is a House For Me" by Mary Ann Hoberman, "Caps for Sale" by Esphyr Slobodkina, or the beautiful simplicity of "Snowy Day" by Ezra Jack Keats. Some of my favorite newer books are "Library Lion" by Michelle Knudsen, "Mrs. McTats and her Houseful of Cats" by Alyssa Capucilli, "The World Champion of Staying Awake" by Sean Taylor, "City Dog, Country Frog" by Mo Willems and, of course, anything by Chris Van Dusen. Then there are the important lessons of "One" by Kathryn Otoshi or "The Empty Pot" by Demi, or, for an older child, the "Zen Ties" series by Jon J. Muth is genius. For the littlest ones, anything with a rhythm like "Hand, Hand, Fingers, Thumb" or "Chicka Boom" is a fun musical experience to share! I could go on and on!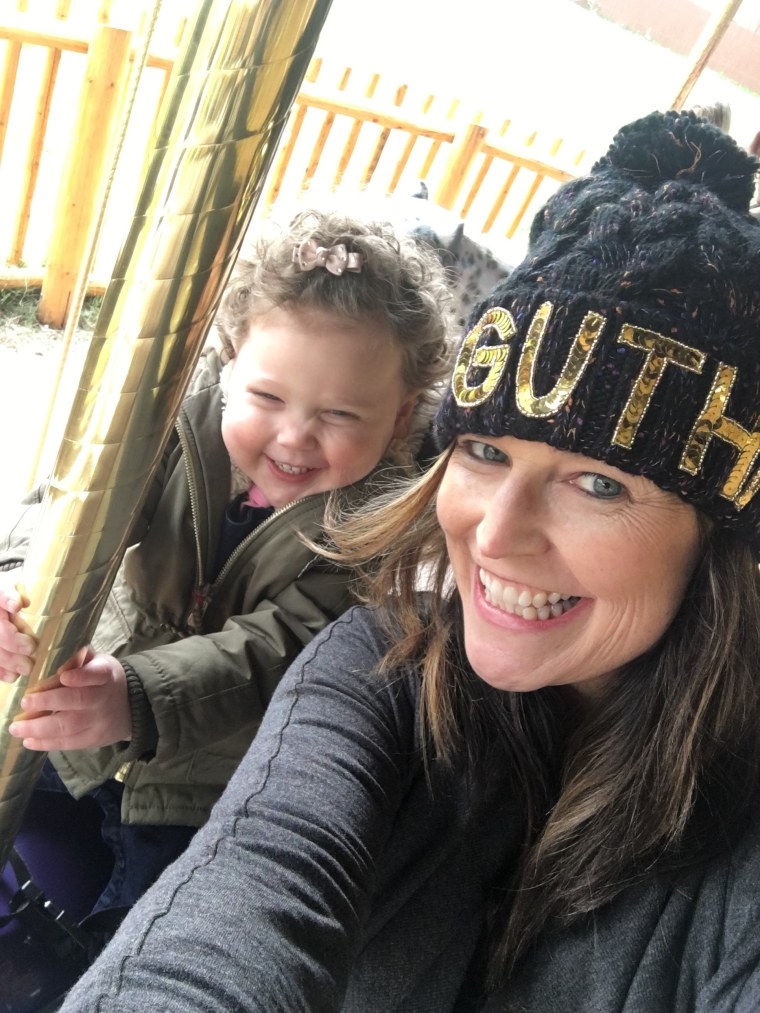 How did having a daughter inspire you to write "Princesses Wear Pants"?
Savannah: I realized pretty quickly Vale was going to love princesses. I think it's in her genetic code. We wanted our daughters to be okay with their love of princesses but also realize that princesses are strong women with real things to do! The pants just became a fun vehicle for explaining all the different interests that a well-rounded young lady can have.
Allison: My daughter is definitely my muse. She quickly picked up on the princess trend and strove to emulate it in every way, which to her meant wearing a full-skirted dress and jewelry while spinning around the house. I thought, well, how can I work within her imaginary world to make princesses something we SHOULD strive to emulate?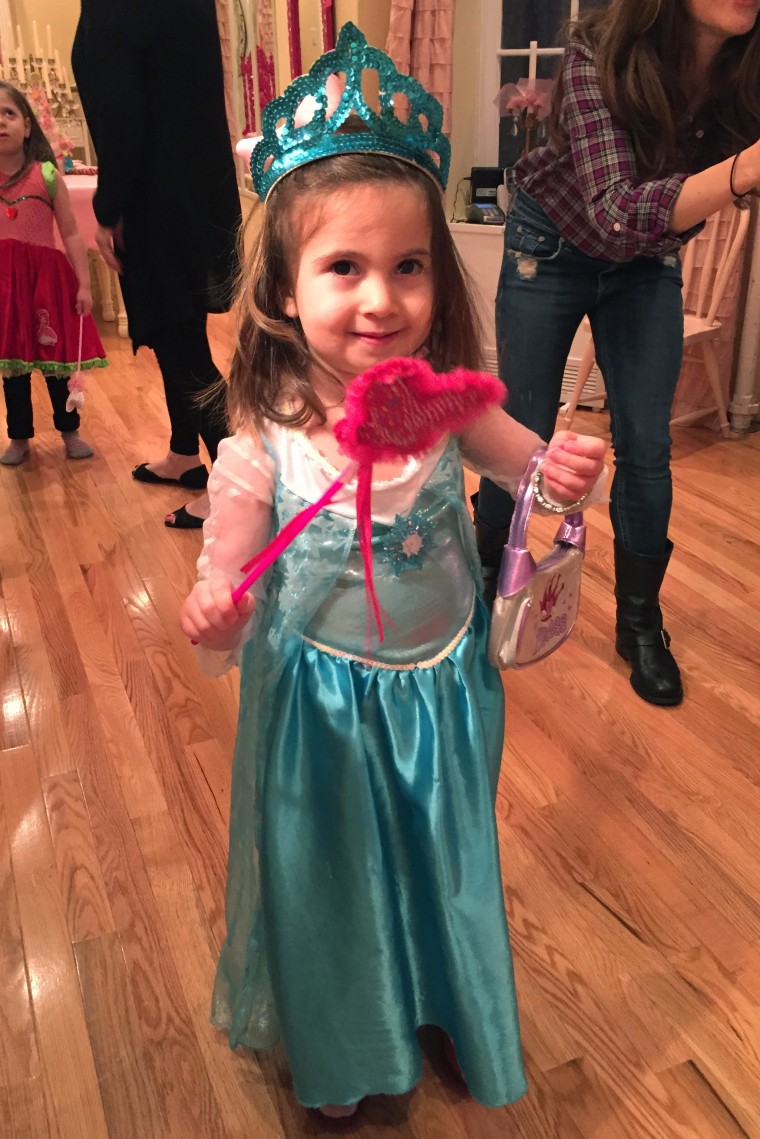 So, the "princess phase" is a real thing for little girls. As a parent do you fight it or embrace it?
Savannah: Both! Honestly, I think that's what we are trying to accomplish in this book. We are saying, "Hey, we love all that girly-girl stuff — but be sure you've got some substance underneath, too." We are definitely NOT anti-princess. In fact, having lots of fun and frilly clothes (yes, including dresses!) was an absolute must for the book. You gotta give the (little) people what they want!
Allison: Both! We don't want to send our little girls the message that what they love is problematic or silly. But we do want them to know that women are substantive and do important things no matter how they look. I see the princess phase as a major opportunity for learning, if we navigate it thoughtfully. Plus, who doesn't love a great frock?!
You are both moms of boys, too. Do you think this will be an important message for boys to hear as well?
Savannah: Of course! By the way, Princess Penelope's little brother, Philippe, has a starring role — and we've got some action and adventure in the final scene. So yes, I think boys will like it, too. I know it will be a must-read for Charley!
RELATED: Congratulations! Savannah Guthrie welcomes baby Charley
Allison: For sure! This book gives us a chance to talk about values as a family. We also have to teach our little boys that women are whoever they want to be. And my boys love a good hero story, no matter who he or she is!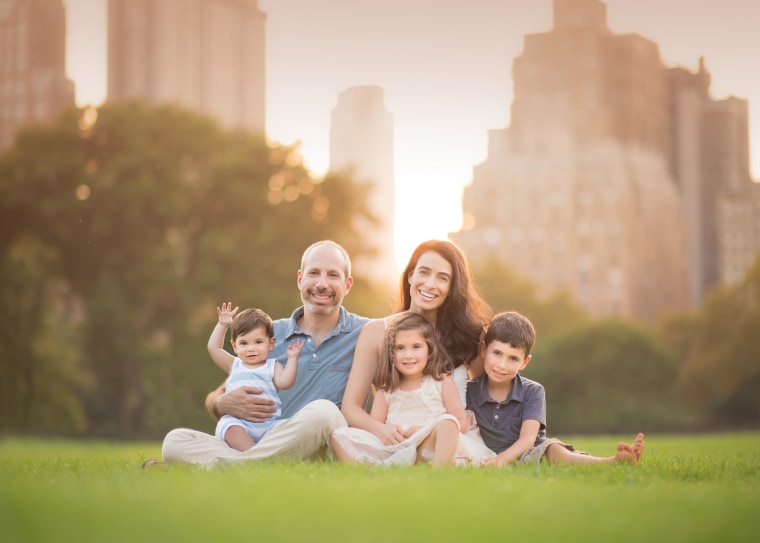 What were your favorite books growing up?
Savannah: I loved "The Giving Tree." But when I read it now, it makes me so sad. I think it has to do with getting older. You start identifying with the old tree, and not the little boy!
Allison: Many of the same ones I read my children today! "Corduroy," "Caps for Sale," and all things Dr. Seuss come to mind. As I got older I loved Mrs. Piggle-Wiggle, Pippi Longstocking and everything by Judy Blume.
Do you do funny voices when you read aloud to your kids? What's your best voice/character?
Savannah: Oh yes. I do big, loud voices. Sometimes Vale says, "Mommy, shhh!"
Allison: So much so that as they get older they beg me to stop! They are already starting to get embarrassed. Sad! But if you are asking me — I do my best work with animal sounds. Monkeys, in particular!
"Princesses Wear Pants" will go on sale Sept. 5.