When Savannah Guthrie shared her new baby photos with the world, her happiness was written all over her face.
But many people noticed what wasn't on her face: Not a speck of makeup.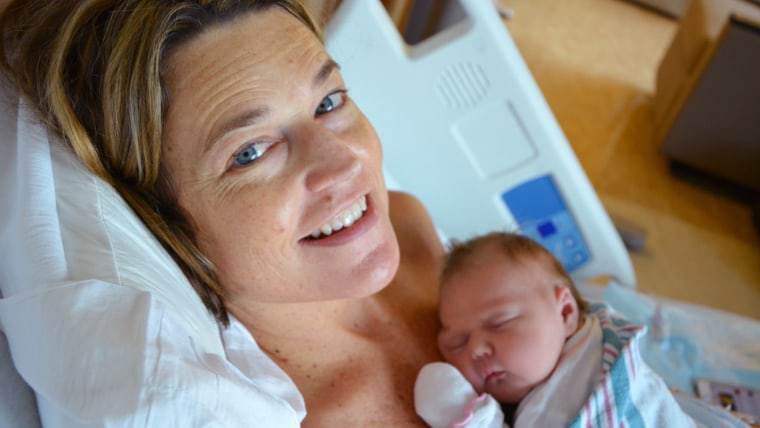 "Honestly, it didn't even cross my mind to have fixed-up hair and makeup. I figured everyone would be looking at little Vale, anyway. She is the star of the pictures, after all," Savannah told TODAY Parents. "Those pics were taken in the hospital room a few hours after she was born, so the only makeup I'm wearing is joy!! Mike snapped the picture so we have to compliment his photography skills."
When she heard that people were applauding her "natural" look, the TODAY co-anchor said, "of course it made me feel good. But like any mother, the comments I love the most are those saying our little daughter is beautiful!! Naturally, we agree."
Read more: Savannah Guthrie welcomes baby Vale
With her bare-faced approach, Savannah bucked the trend set by many celebrities who get full hair and makeup done before taking new-baby photos to share with the world. Even many non-famous new moms get dolled up for their baby's first photos in the hospital.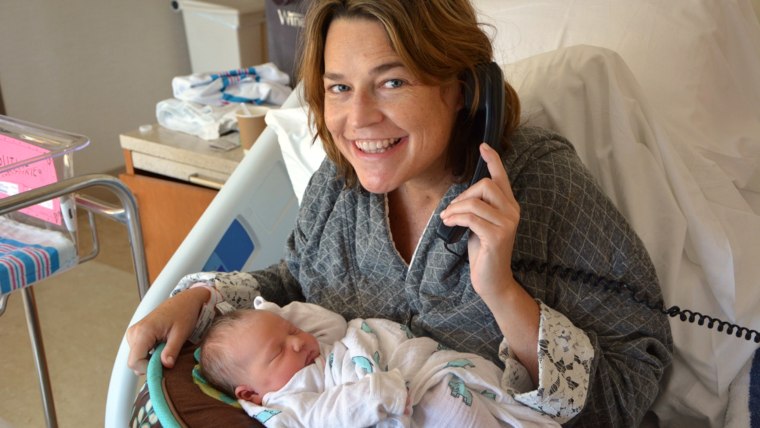 "I love the fact that Savannah is sharing her joy of motherhood looking completely natural and the way a new mom looks rather than in fancy outfits and a face full of makeup," Amy Perry, a fellow mom from Niagara Falls, New York, wrote on our Facebook page. "It shows that her main focus is on the little being she and her husband have brought into this world. Truly beautiful!"
"I love that you released natural after-delivery photos!" agreed Jessica Boldin Nguyen, a nurse and mom from Chandler, Arizona. "Finally, someone real."
Related: Read about the meaning behind Vale, Savannah's baby's name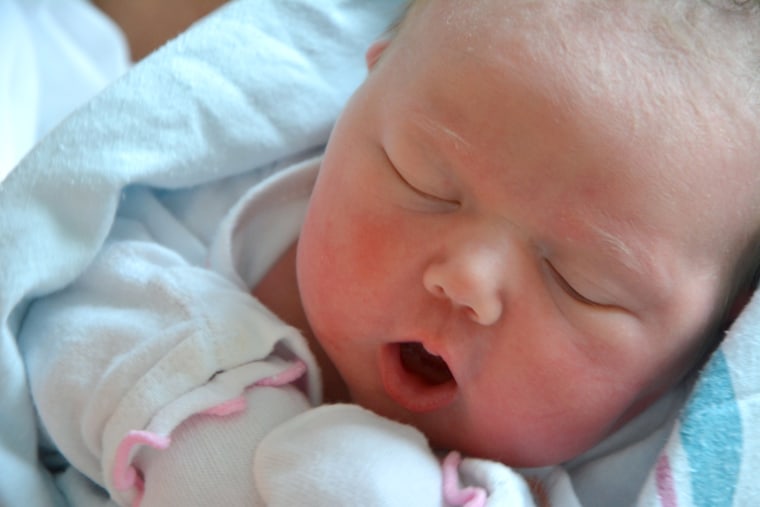 Of course, there's nothing wrong with putting on makeup and fixing your hair before having photos taken in the hospital, if that's what makes you happy! Some new moms feel naked without a bit of lipstick; others, mindful that these photos will be shared and treasured for a lifetime, just want to look their best.

But no one should feel pressured to look a certain way in photos, especially after giving birth. For those moms who think they could never look as gorgeous as Savannah after having a baby, one expert says, think again.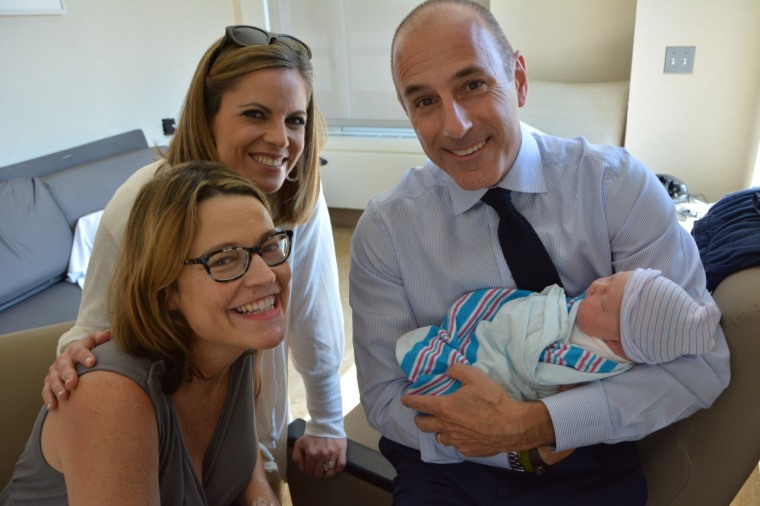 "The truth is; we are our most beautiful during and after labor. Natural raw beauty," says Sarah Ledford, a  professional photographer in Caldwell, Idaho, who specializes in maternity, birth and family photos. "None of us 'feel' gorgeous during that time. We just spent countless hours in pain and overwhelmed with exhaustion but we naturally glow the entire time. We don't need any 'tips' on how to look good without make-up. We all look good without make-up, we just don't realize it until we realize what life is truly about. And there's no way to explain that moment when it hits you, you have to experience it yourself."
Related: See Sarah Ledford's birth photo (of a dad) that went viral
Doula Ashley Shea of Santa Cruz, California, applauds Savannah for her candid photos. "It's really good that she is presenting a natural look to the world because that's what birth is — it's raw and it's real and it's blood, sweat and tears."
Shea hired a birth photographer for her own child's birth and wore no makeup before, during and after labor. "I couldn't have cared less," she said. "I think that the most important thing is to capture the emotion of the birth... looking back, you're not going to look at how messy your hair was or whether you had lipstick on. It's about meeting your baby, and that's the most important thing."