Savannah Guthrie opens up about balancing work with her newly-expanded family, and reveals the "superstitious" reasons she put off shopping for baby No. 2, in the newest issue of People magazine.
"I'm 45 years old, so I was just hoping that everything would turn out okay," the TODAY anchor told the magazine in an interview for its April 3 issue. She said she held back on baby shopping last year "because I didn't want to jinx it."
But Guthrie had nothing to fear. On Dec. 8, she and husband, Mike Feldman, welcomed a healthy baby boy, Charley, to their family.
MORE: TODAY show's Savannah Guthrie gives birth to baby Charley
The couple also have a 2-year-old daughter Vale, whose baby clothes have managed to find their way into her little brother's wardrobe, Savannah admitted.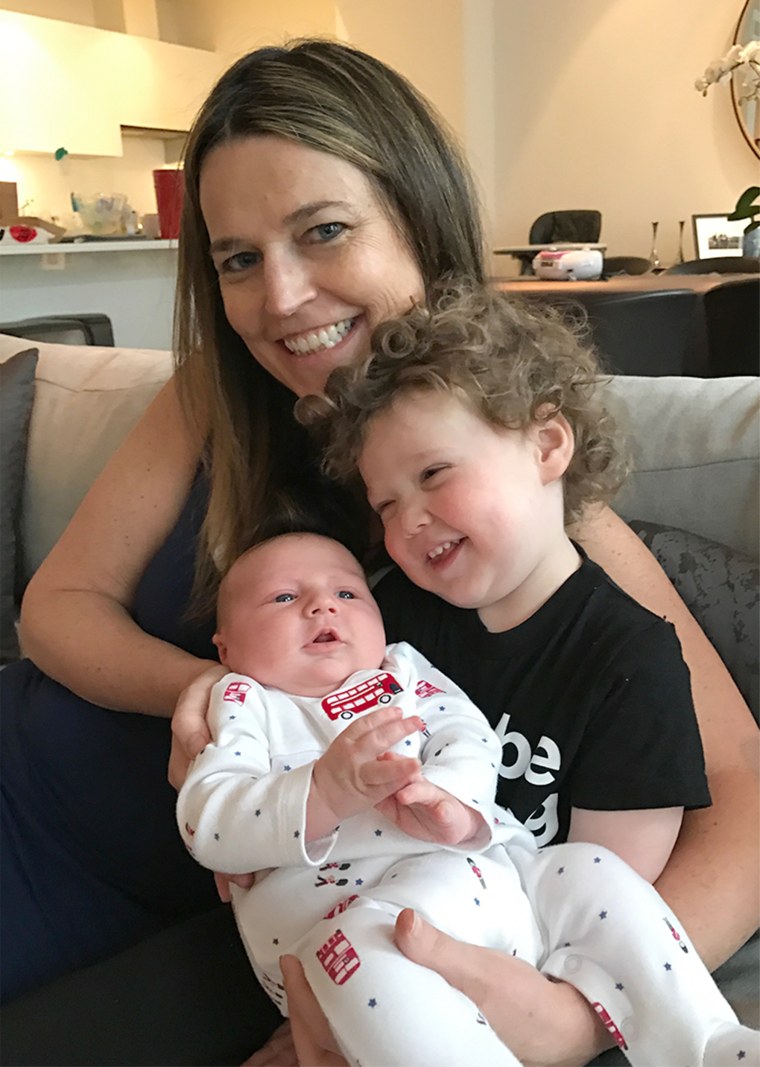 "I'm frugal. There have been a few little items that Charley has worn that Vale wore too," she said. "I was like, 'Do you think lavender is really a girl's color?'"
Savannah, who returned from maternity leave last month, said Vale is still getting used to sharing her mother's attention with a sibling.
RELATED: Savannah Guthrie drops off Vale with her shirt inside out
"She's definitely more clingy. If she sees me holding Charley, she'll drop whatever she's doing and say, 'Mommy, pick me up,' so there's definitely a little competition," she said.
But that's when her husband steps in.
"Vale and Mike are thick as thieves, and he takes her on little adventures," she said. "Mike has totally stepped up, even more than before. He's such a hands-on dad."
As with her first pregnancy, Savannah expressed gratitude about being able to become pregnant at an age older than many mothers.
"I can't get over how profoundly lucky I am that I get to have these two little ones. I'm very thankful," she said.
"I feel like my blessings are overflowing."