Savannah Guthrie wasn't expecting to incite a flurry of social media buzz when she went on the air Tuesday — because she's not expecting.
And we love the way she set the record straight!
The TODAY anchor and mom of two used her signature sense of humor to correct online commenters who'd started asking if she was having another baby.
"It is just the dress. Excuse me while I go burn it," she wrote back to one Twitter user (who has since deleted the tweet).
And she posted a hilarious and super helpful chart of when it's ok to ask a woman if she's pregnant — hint: never.
"Excuse me while I spend the rest of the day on the elliptical," she joked.
Remind us to file this chart away for the next time we get asked that inappropriate question! (And for the record, Savannah, we loved the dress.)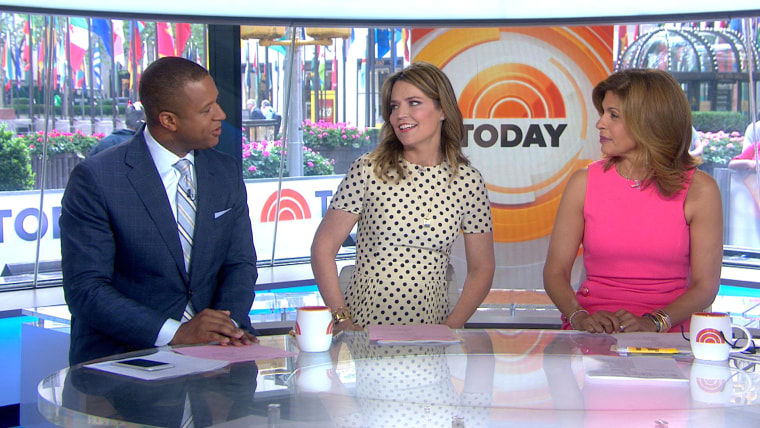 TODAY posed the question on social media, asking on Twitter whether it is ever appropriate to ask a woman if she's pregnant. The result was a resounding no.
TODAY West Coast anchor Natalie Morales shared some similar thoughts in an essay back in 2014.
"After having two kids, I did worry about getting my body back," she admitted. "One hazard of our job on TV is people are always checking us out and noting every pound we've gained or haven't quite lost. I worked hard after both pregnancies, but some things don't go back to just the way they were ... I don't have a perfect flat belly."
RELATED: What not to say to a pregnant woman
"That said, my body is a testament to all the amazing things I have done, my kids being the most important of my accomplishments," Natalie added. "So I have a little mummy tummy! No biggie because I'm stronger, healthier, fitter now more than ever."