/ Source: TODAY Contributor
Impending motherhood is a little different for TODAY anchor Savannah Guthrie this time around, because it isn't just Guthrie and husband Mike Feldman who are eagerly waiting. Their daughter, Vale, 2, is about to become a big sister, and Guthrie told the magazine Fit Pregnancy magazine the excitement is a family affair.
Never miss a parenting story with TODAY's newsletters! Sign up here
Guthrie, 44, says her late-in-life introduction to motherhood helps her not take it for granted. "When Vale came along, I was overjoyed," she says. "And to this day, were it to be only Vale, it would not be 'just Vale.' She is beyond every dream, the icing on the cake, plus the gold medal, plus everything. But at the same time, I wanted to try to give her somebody to do life with."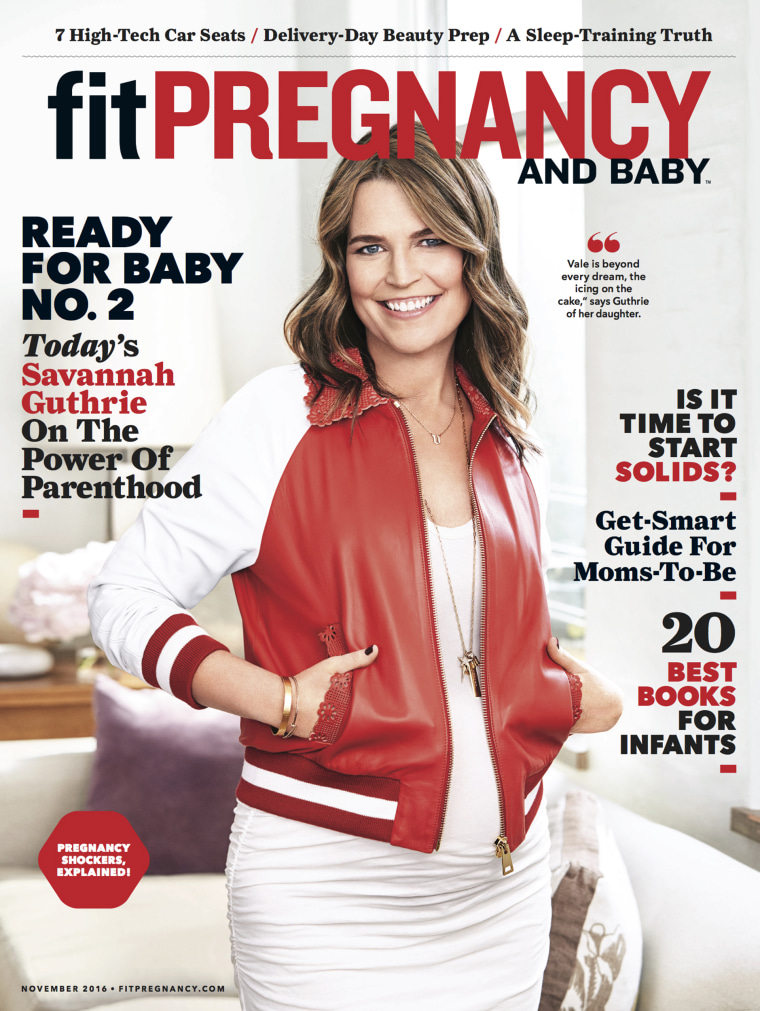 And despite her high-powered job, she says motherhood comes first.
"Of course, if it's 7:02 a.m. and I'm about to interview one of the presidential candidates, I'm not thinking at that very moment, 'How did Vale sleep?'" she said. "But at 7:05, when that interview is done, I can assure you I'm texting my husband, 'What time did she get up this morning? Is she happy?'"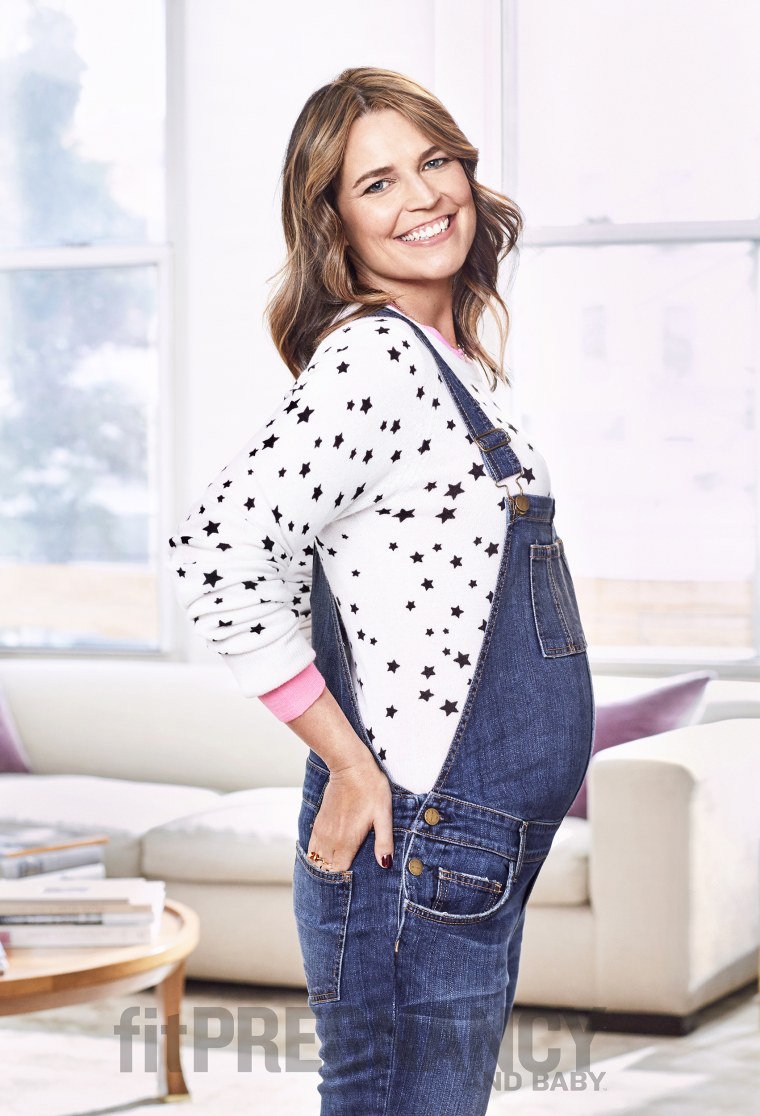 Guthrie said her pregnancy test for baby No. 2 didn't show a positive result right away. "I set it aside, sat at my computer, and just tried not to collapse..." she tells the magazine. "Then, five minutes later, I glanced at the test again and saw two lines. They were faint, so I turned on every light in the house."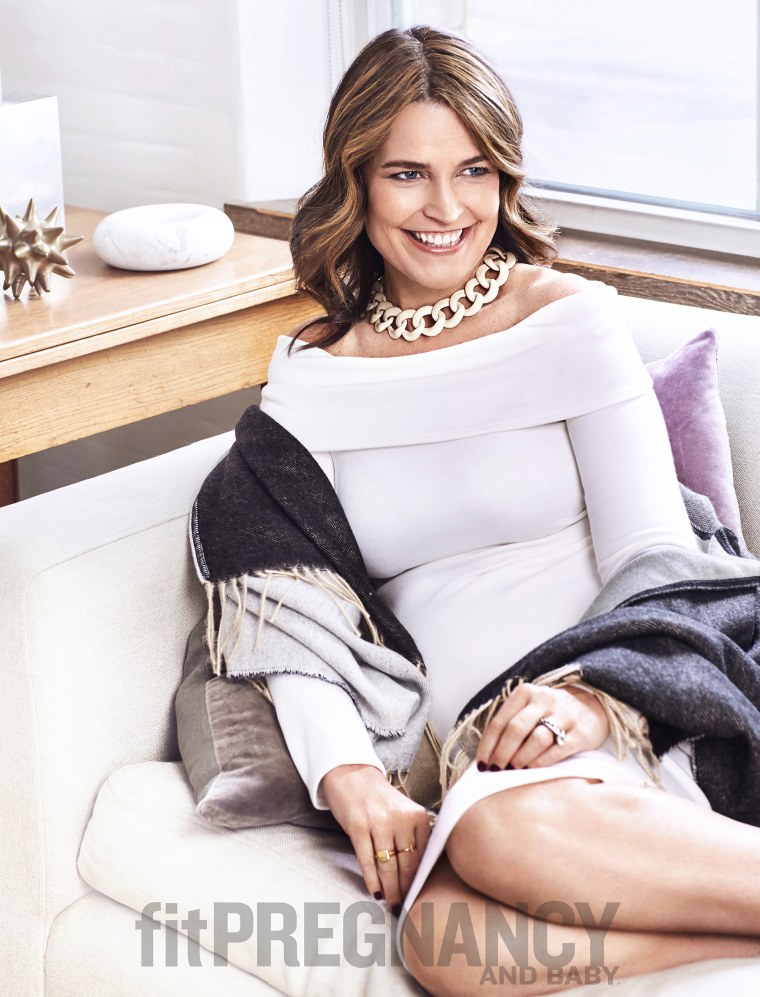 Guthrie says she's trying to stay fit with her pregnancy, but it can be difficult.
"Sometimes I don't exercise at all, because I'm too lazy," she says. "Other times, I want to exercise all the time, and by that I mean twice a week."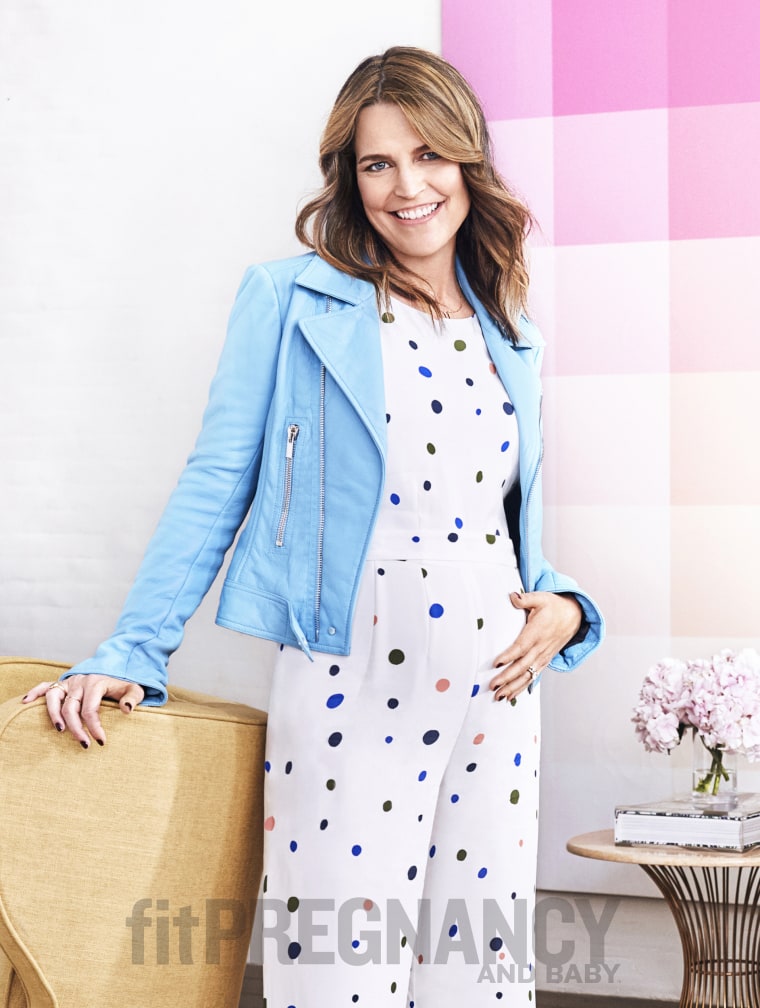 Vale's gender was a surprise until her arrival. Guthrie tells the magazine she was convinced she was having a boy. "So when the doctor said, 'It's a girl,' I was as shocked as though he had said, 'It's a giraffe.'"
The couple knows this new baby will be a boy, and while there's a name in mind, it's not for certain. "We have a name in mind, but we're not committing," Guthrie said. "We are big believers in looking at the baby to see if the name fits."
In the article, Guthrie also offers up tips for new moms, including urging them to take videos of what may appear to be normal, ordinary moments. "Record the baby just lying there, making little animal noises," she says. "It goes by so quickly."
Read more: Savannah on motherhood — I knew nothing, and now I know this
Subscribers will receive the new issue of Fit Pregnancy and Baby this Saturday, and readers can go to FitPregnancy.com to subscribe or for the cover story.