It's a girl for Savannah Guthrie! 
Vale Guthrie Feldman was born early Wednesday, August 13. Like her mom, she is apparently a morning person!
Little Vale weighed in at 8 lbs. 5 oz., and measured 19.5 inches long. The TODAY anchor gave birth with husband Mike Feldman by her side.
Related: Why Savannah named her baby Vale, and why more parents may follow suit
According to Savannah, Vale "has blue eyes, a little bit of blondish hair and the chubbiest cheeks you've ever seen."

"I think we found heaven in this little hospital room in New York City."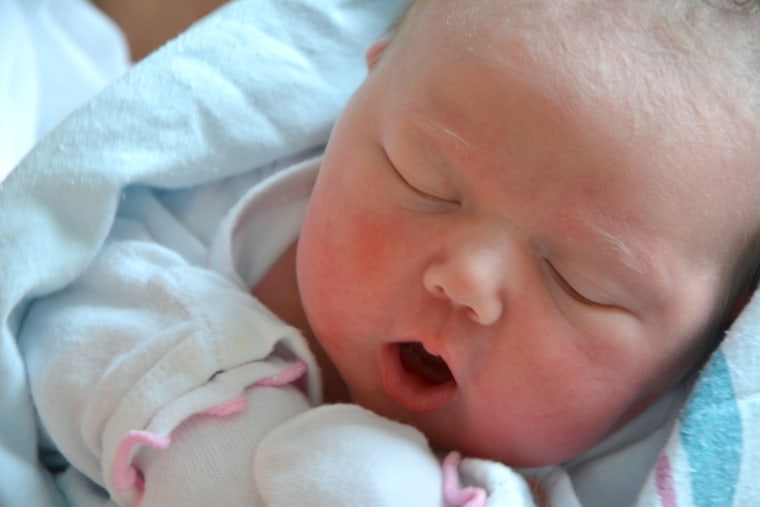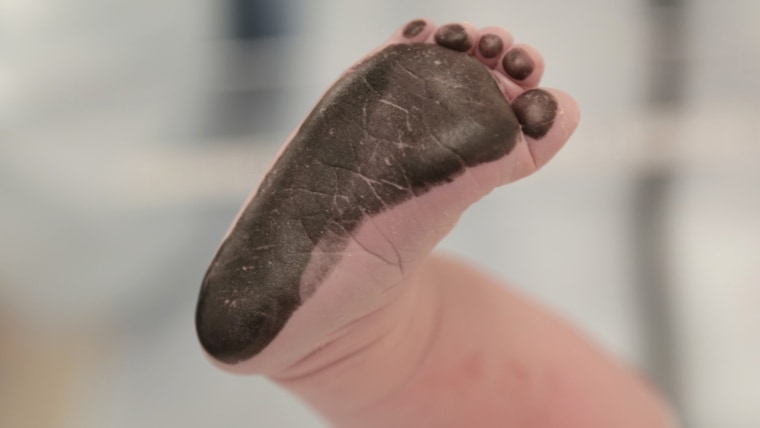 And it was Savannah's co-anchor, Matt, who also had 1A smiling this morning as he shared the story of how he heard the wonderful news. Matt revealed that the two were texting when Savannah suddenly went silent. After an inquisitive text, Savannah replied with a photo of a baby's foot.

"I just sat there smiling. It was so great," a beaming Matt explained.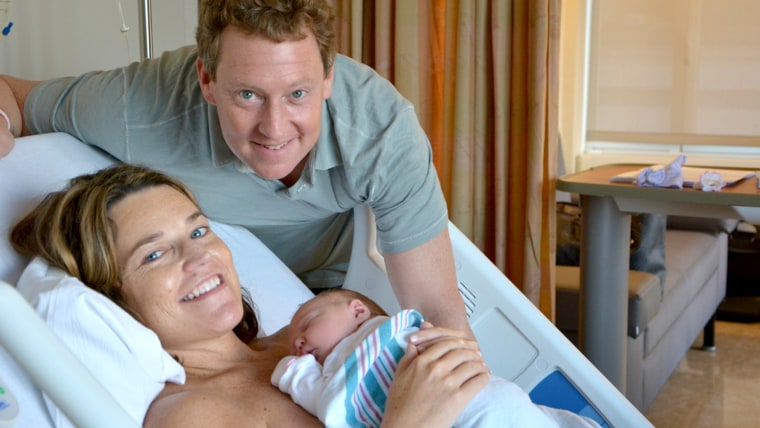 Viewers, including those on the Plaza — and members of the TODAY family — immediately began sharing their love with #CongratsSavannah following a flurry of early morning tweets.
TODAY viewers learned about Savannah's pregnancy earlier this year — how else? — on the show. She sprang the news following another surprise announcement on the March 17 program: That she and her long-time partner had just tied the knot outside of Savannah's hometown of Tucson, Arizona.
Read how Savannah Guthrie revealed her pregnancy during weekend wedding
The newlyweds broke the news at a candlelit reception following an introduction featuring the NBC News "Special Report" music.
"I — well, we — are four months pregnant," Savannah announced to guests.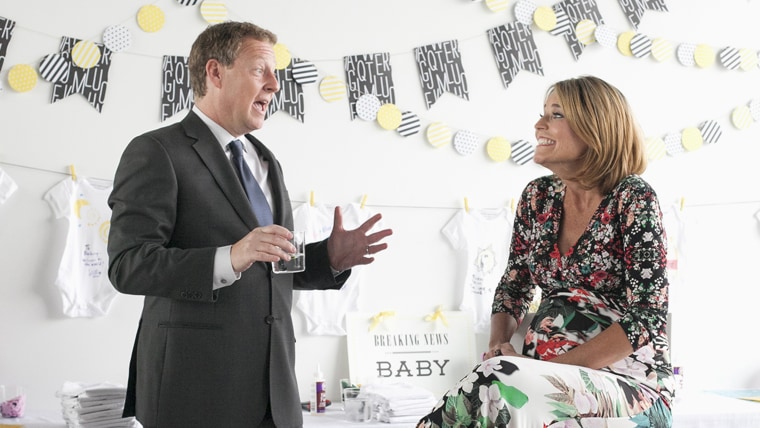 She then filled in details for TODAY viewers just days later.

"It's funny, 'cause we set the wedding date, I bought my dress, and then I found out," she said. "So I've been doing a little praying that I would fit in it, and it all worked out."

The news may have surprised many of the couple's wedding guests, but not her TODAY show family. Natalie Morales guessed Savannah, 42, was pregnant after noticing she wasn't drinking alcohol during dinner while in Sochi, Russia, covering the Winter Olympics in February.
Read how Matt Lauer helped hide Savannah's pregnancy while playing drinking games in Sochi
Matt Lauer noticed the same thing but, unlike Natalie, confronted Savannah about it in a text message. He later revealed how he then helped Savannah conceal the pregnancy by secretly taking shots of booze for her during drinking games.
"Savannah owes me a liver right now," he said at the time.
"The Daily Show" poked some fun at the timing of Savannah's dual announcements, noting they took place less than a week after she interviewed "Princeton Mom" Susan Patton about a new book that urged women to find husbands as early in their lives as possible.
Once the news spread, Savannah shared her pregnancy journey with viewers through her maternity blog. She described how she and Feldman, 45, sifted through baby names, favoring traditional ones with historic or family significance but also appreciating uncommon ones like hers, which gave her "an ever-ready conversation piece."

As a first-time expectant mom at age 42, Savannah blogged about feeling incredibly grateful. "I know how lucky I am. For a long time, I think I was afraid to even let myself think about how much I hoped to one day have a baby," she wrote in April. "So that's my mindset as my hubby and I embark on this adventure: joy and profound gratitude for many blessings and for the kindness and support of all of you wonderful and loyal friends on TODAY.com."

Savannah also shared: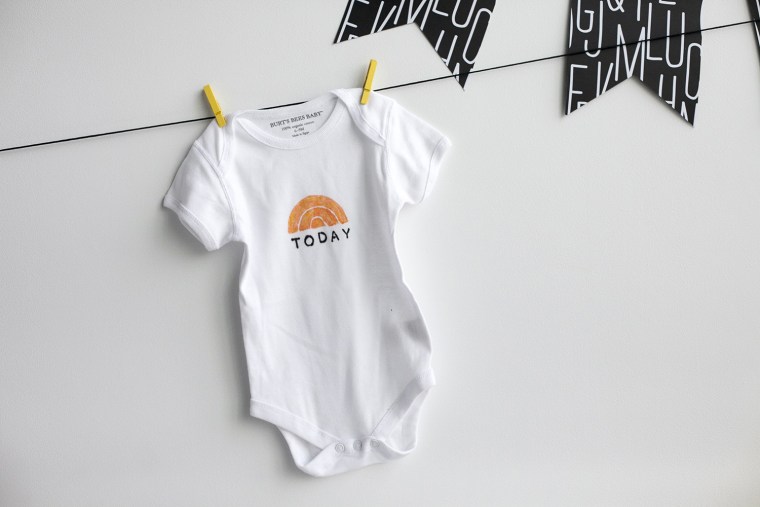 More than anything, Savannah expressed how her pregnancy provided her with "so much genuine joy." During a baby shower thrown by her TODAY family, Savannah thanked friends for their overwhelming support and genuinely sharing their happiness with her and Feldman, a husband she described as "the most wonderful, kind, brilliant, hilarious, softhearted, forbearing, forgiving, wonderful person."
Watch Savannah make her baby shower speech: "Destiny is set"
"The destiny is set" for their child, thanks to her husband, she said.
"As long as our baby watches this father, I know everything will be okay."

Share your well wishes for Savannah on our Facebook page, and follow us to get the latest parenting news and advice from TODAY.
Follow TODAY.com writer Eun Kyung Kim on Google+ or on Twitter.