Farewell for now, Savannah Guthrie!
The TODAY family toasted the anchor Friday, her last day on air before starting her maternity leave. Savannah is expecting her second child with husband, Mike Feldman, any day now. The baby will join 2-year-old big sister, Vale.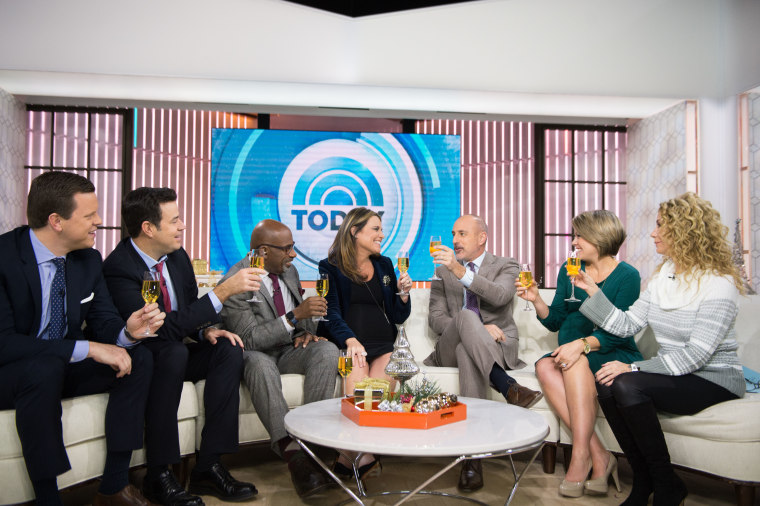 "We love you, we'll miss you, we wish you the best – and we can't wait to see the new little boy!" Matt Lauer told her before raising a glass of bubbly.
Earlier, she was treated to milkshakes and cake truffles and a special baby-themed Steals and Deals segment.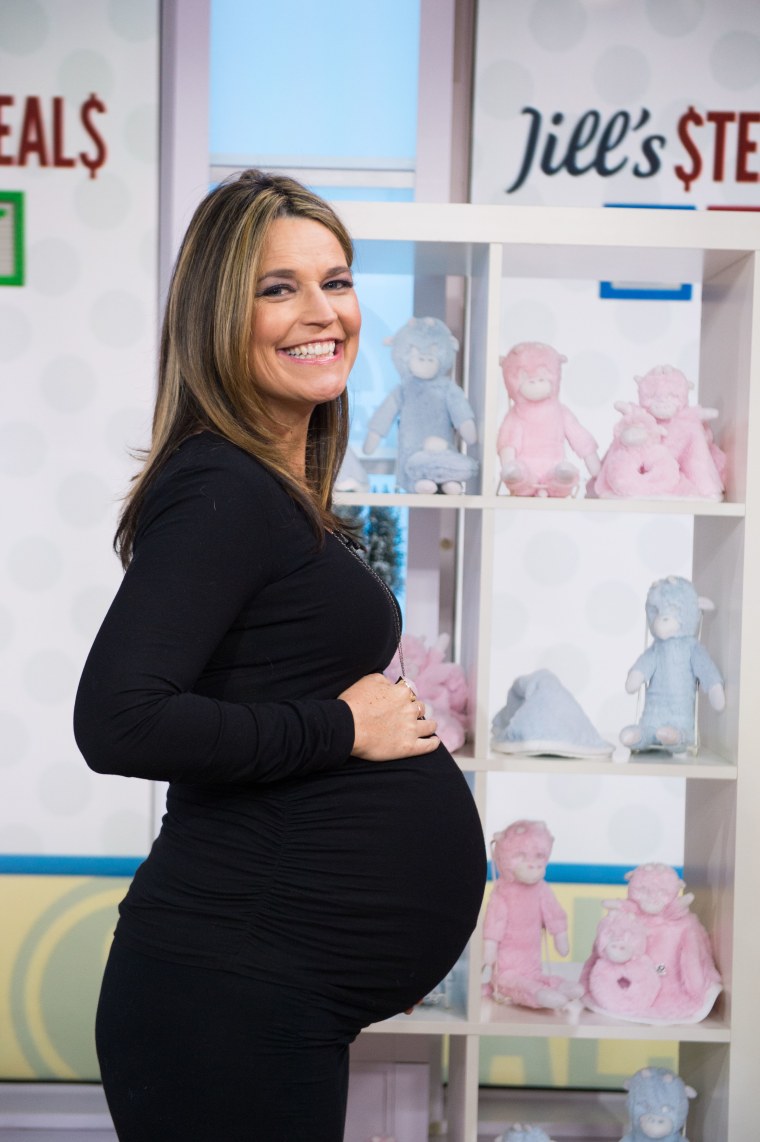 Fellow pregnant anchor-in-arms Dylan Dreyer expressed her appreciation for having someone to go through an exciting and sometime bewildering journey.
RELATED: Something in the water? Savannah Guthrie, Dylan Dreyer both pregnant on TODAY show
The TODAY meteorologist is expecting her first child, also this month.
"It's been such an honor and pleasure going through this whole process with you," Dylan said. "I've asked you so many questions and you've given me so many wonderful answers. I don't know if they're right…"
Dylan has one more week before she also takes off on maternity leave.
"Unlike you, I wanted to give birth on air!" she told Savannah, who a day earlier asserted on air: "There will be no live birth on the TODAY show."
With a round of bubbly for TODAY crew, and apple juice for Savannah and Dylan, everyone raised a toast.
"I love you guys so much and I really feel like my blessings are overflowing this morning," Savannah said. "I'm going to miss you guys but you know I'll be texting you every morning."
Savannah surprised her colleagues and TODAY viewers back with news about her second pregnancy back in June. She later revealed that, unlike the first time she was pregnant, she decided to learn her baby's gender to help her daughter adjust to the news.
RELATED: Best sibling reactions to pregnancy news, from Vale and others