Some parents may feel that they've morphed into short-order cooks, whipping up multiple dinners in a painstaking and painful attempt to get their picky kids to eat.
Sarah Michelle Gellar, it's safe to say, is not one of those moms.
"I'm not a restaurant," she declares. "I believe in including my kids in the process. We went to the farmer's market and they get to pick vegetables they eat over the weekend. I give them a list at the supermarket and ask them to get something. We have a rule in our house. You have to try something 10 times and two times more before you decide whether or not you like it."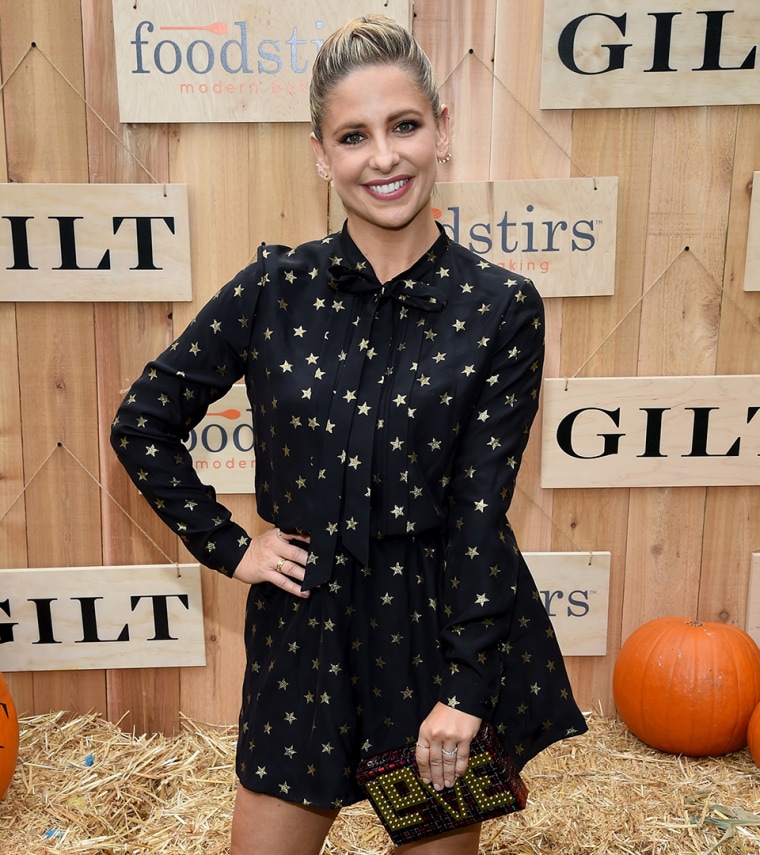 The mom of Charlotte, 8, and Rocky, 5, with hubby Freddie Prinze Jr., is also the co-founder of the DIY baking kits and organic mixes Foodstirs, so she's big on getting behind the stove at home. Prinze, she says, handles the fancier and more big-ticket meals, like Thanksgiving dinner.
"I do a lot of cooking with the kids. I'm big on child labor. The kids have to help with the mashed potatoes," she says. "You want them to understand what the process is. Everything doesn't come from a box in your house."
Gellar also believes in teaching young children about the value of a dollar. Although her two, she says, aren't familiar with the idea of an allowance.
"I don't love the idea of giving them money to do chores that they should do anyway," says Gellar.
But she is all about minimizing wastefulness. "My daughter was doing this thing lately where she was asking me for a cup of milk and not drinking it. So I told her that every time she'd ask me for a cup of milk and not drink it, I would take a quarter out of her piggy bank. Someone has to pay for that milk," she says.
If you don't like her approach, Gellar doesn't care. She puts on blinders when it comes to the Internet's devotion to relentless mommy shaming.
"I give zero (expletives)," she says. "Parenting is the hardest thing. If one of my friends called me and said something, maybe I'd feel that way. Freddie once told me that if you read your good reviews, you have to read your bad reviews just as much."
In the Prinze-Gellar home, schedules are followed. At dinner, there are no phones at the table. Bedtime includes 30 minutes of story time. And neither parent puts up with spoiled, bratty behavior.
"Freddie thinks I'm harder on Charlotte and he's harder on Rocky. We're both very strict. Kids need limits. I would feel mommy-shamed if I raised a serial killer," she says.