How does an actress known (in part) for an epic 90s TV show embarrass her kids, you're wondering?
Well, if you're Sarah Michelle Gellar, wearing a "Buffy the Vampire Slayer" T-shirt to elementary school pick-up will do the trick!
The actress posted a selfie on Instagram wearing a black T-shirt emblazoned with her own face and the iconic red Buffy font. "Casual Friday (aka ...if you really want to embarrass your children, wear this for pick-up)," Gellar wrote.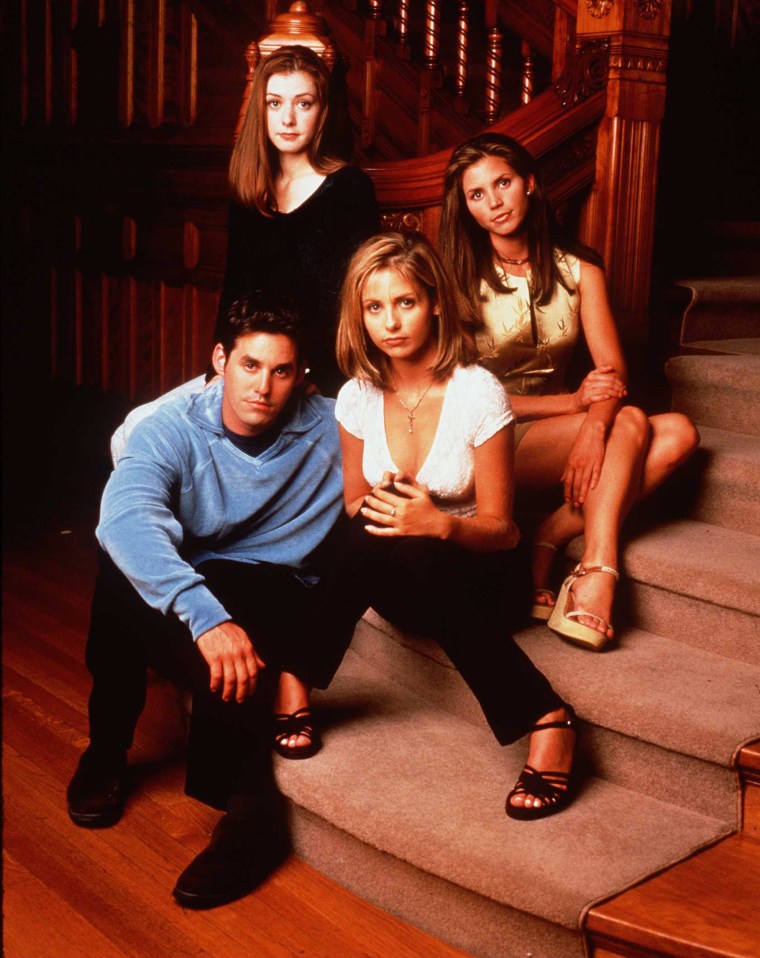 Even though Gellar's two kids, 9-year-old Charlotte and 6-year-old Rocky, might not appreciate their mom's cool throwback, we do! (If you want to rock the look for yourself, Amazon sells the shirt for $24.99.)
If that doesn't make your day, then this might. The show is getting a reboot, according to reports!
Gellar's funny mom joke is not the first time that she has shown off her sense of humor. She's participated in heated rap battles as Cinderella (and Charlotte's even followed suit!) and posted a hilarious Instagram tribute to hubby Freddie Prinze, Jr., on the couple's 16th wedding anniversary back in September.
Kids, you might not know it just yet, but take it from us: you have a cool mom!