Sarah Jessica Parker wears many hats as an actress, designer, producer and more — but it's clear her favorite one is proud mom.
The "Divorced" actress took to Instagram to post a photo of one of her 9-year-old twin daughters walking to school on the first day of fourth grade.
It's not apparent which twin, Marion or Tabitha Broderick, is pictured, but the precocious student sure shares her mother's sense of fashion — sporting a red skirt and white scrunchie wrapped around her wrist.
"First day of 4th grade," Parker captioned the photo. "No backpack, no books, no school supplies. Hopefully just some confidence and the excitement of the unknown. The Fall, full of promise and possibilities. X, SJ. Ps thanks husband for capturing for me."
Her husband, of course, is Broadway and movie star Matthew Broderick. Besides Tabitha and Marion, the couple also have a 15-year-old son, James Wilkie.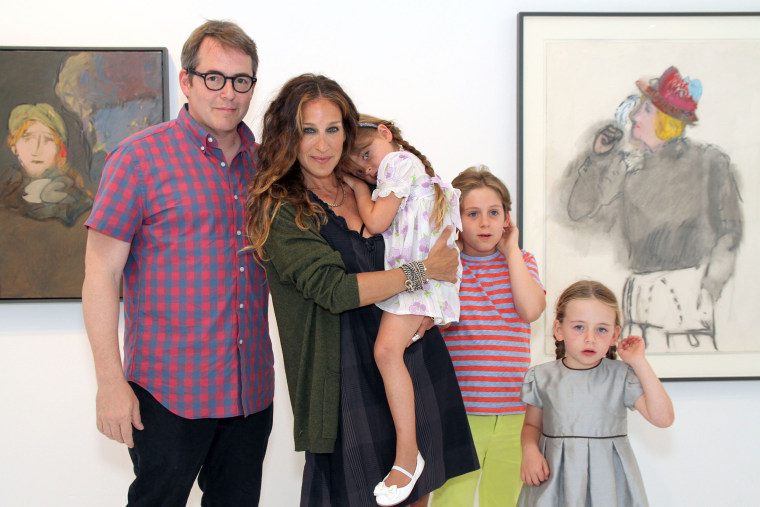 The 53-year-old actress has been married to her real-life leading man for 21 years. She told the Girlboss podcast in January that the secret to their off-screen love story has been becoming "more invested" in each other over time.
"We have lives that allow us to be away and come back together," Parker said at the time. "His work life takes him here, and mine takes me there. In some ways, I think that that's been enormously beneficial because we have so much to share, in a way."
Parker and Broderick have largely insulated their children from public view, though the family was snapped together attending the opening night of the "Charlie & the Chocolate Factory" Broadway play in April.