As one of Hollywood's most beloved actresses, Sandra Bullock could make movies all the time. But she chooses not to — and not necessarily because there aren't scripts she wants.
It has to do with her son, Louis, whom she wants to be home for.
"I've been given a great gift with being allowed to be his mom," she told TODAY's Willie Geist on Monday. "That's probably why I work every two years."
As she acknowledged, before becoming a mom, "My whole life was working. That's all I had. I was in hotel rooms with suitcases; I loved it. But I didn't have a home."
MORE: Sandra Bullock: Having a son has been a 'game changer'
Still, when she does make a movie now, she sometimes has to live somewhere else. And in the case of "Our Brand is Crisis," where she plays a tough-minded campaign strategist, she ended up crashing somewhere surprising.
At former presidential adviser Karl Rove's house.
Yep; when Bullock wanted to know what it was like to run a big-league campaign, she went to the best (or the worst, depending on your political perspective).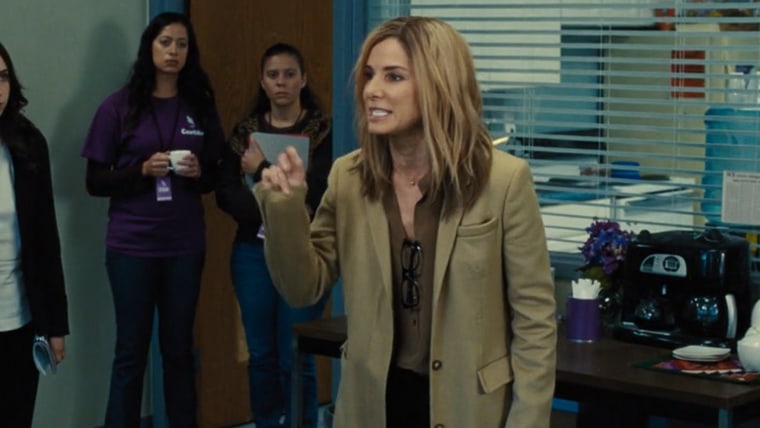 "He was amazing," she said. "He said, 'You know what? If you're gonna do this, do it right. Let me show you how I ... won for [George W.] Bush and I'm gonna show you everything."
They hung out so much she had to sleep over. "He had a really nice guest room," said Bullock. "It wasn't like, you know, camping. It was glamping."
"Our Brand is Crisis" is now in theaters.