In her new movie, "Our Brand is Crisis," Sandra Bullock plays a tough-as-nails, troubled campaign strategist. But in her real life, she had to deploy special tactics in telling her son "no" recently.
Normally she's kind of a pushover for Louis, as she explained on TODAY Thursday: "He makes me do stuff that I never would do," she said. "There's no fooling around now. This is a game-changer, and life is short."
But in this particular instance, she had to stand up to him. The clash came over Halloween costumes, she said. "He's going to be a Ninja Turtle [for Halloween]," she revealed. "Usually I match; he asks me to match. This year, for some reason, he deviated off that plan."
Louis' choice for mom? "I'm going to call it 'inappropriate Batgirl,'" she said. "I was like, should I be flattered or disturbed?"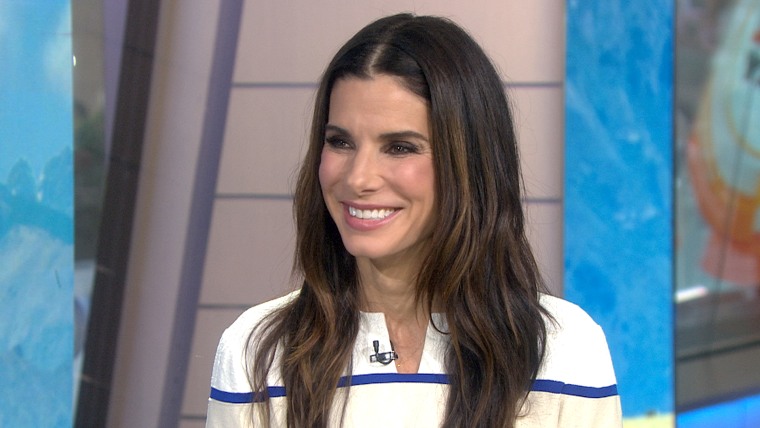 She had to stand up to the request and told him that she didn't want to wear a skimpy skirt and knee-high boots. He told her she had to. "I said, 'I don't have to do anything.' So Mama decided to get some backup."
That meant "pirate wench and mime."
Admittedly, she's not casting aspersions on others who choose to go with the "inappropriate" costumes. "I'm always in awe of those women who commit to the 'Naughty Nurse' at preschool. I can't, it's too early!"
"Our Brand is Crisis" opens in theaters on Oct. 30.