As one of the few women to ever headline her own late-night talk show, former "Daily Show" correspondent Samantha Bee is positively buzzing.
Being the only woman in late night TV "does matter to me," she said during a visit to TODAY Friday. "It's not the main focus of my life ... It's not all that the show is about, but it will be a big part of the show, because I'm steeped in womanness."
At this, she gestured to her female proportions. "I mean, take a look!"
MORE: 'Daily Show' recap: Jon Stewart tearful, thankful in star-studded finale
Women often get short shrift in comedy, but in Bee's household, it runs in the family: She's married to fellow former "Daily" correspondent Jason Jones, who will be headlining his own TBS program (the sitcom "The Detour") starting in April.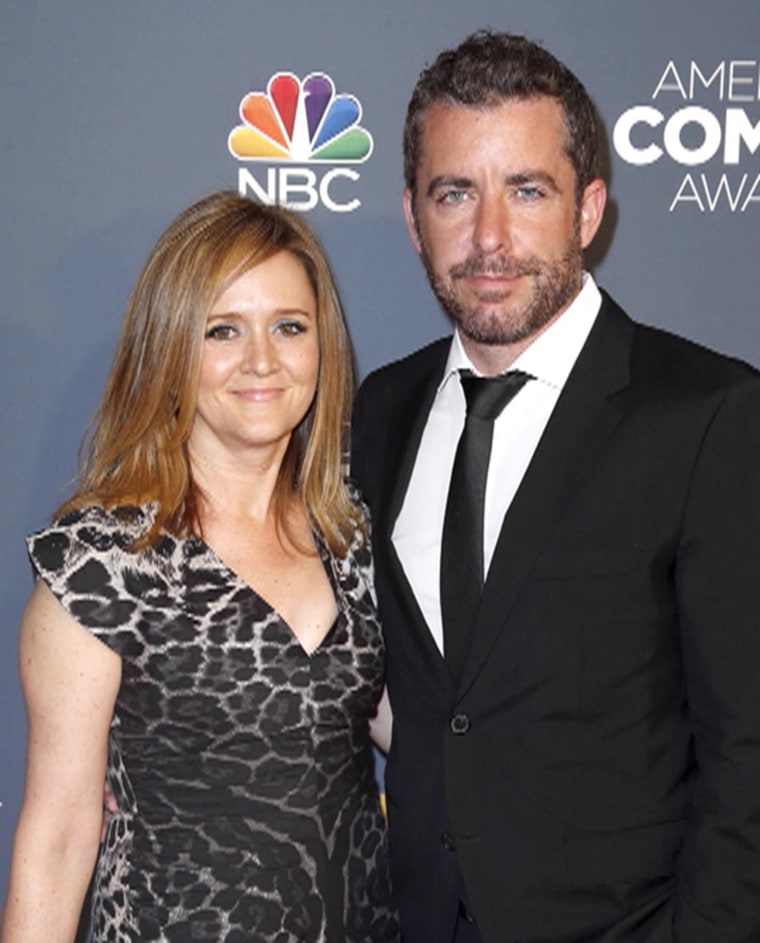 "We still make each other laugh," she said of their relationship. But that's where the laughter stops, apparently — because their three children are not in on the joke.
MORE: Jay Leno: It's time 'for a female host in one of these late night positions'
"The children don't find us funny at all," she admitted. "That's the natural order of things. They're not supposed to find you entertaining or cool in the least, and they definitely don't."
Here's hoping her audience is more forgiving!
"Full Frontal with Samantha Bee" will air regularly on TBS; the premiere on Sunday, February 8 at 10:30 p.m. ET will air simultaneously on TBS, TNT, Adult Swim, TruTV and HLN.
Follow Randee Dawn on Twitter.