Happy 39th birthday, Ryan Reynolds!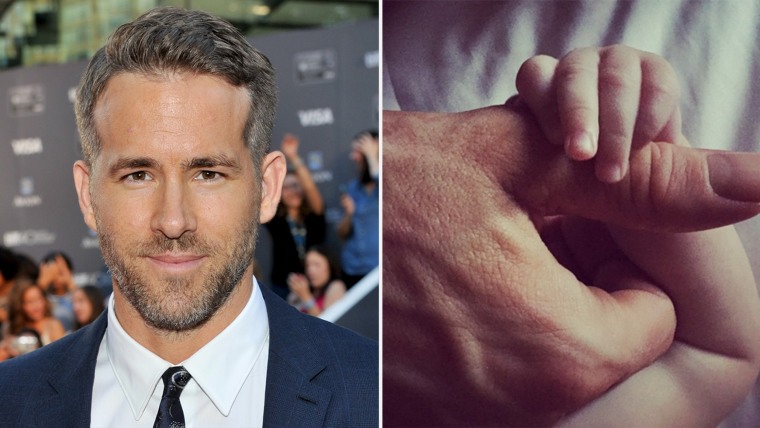 The "Deadpool" star has had a lot to celebrate of late. He and his wife, Blake Lively, have spent much of the past year raising their baby daughter, James, who was born in late December.
In honor of Reynolds' Friday birthday and ongoing role as proud papa, here are 11 of his sweetest, most honest and funniest quotes about being a father, in chronological order of their release.
1. "Our baby, in particular, is, we think, allergic to sleep. We think that she thinks that she's protecting us from the sleep monsters. 'Oh, I gotta keep them up, or the sleep monsters will get them!'"
In early March, when baby James was about 9 weeks old, her dad appeared on "The Tonight Show" to chat with Jimmy Fallon about a few topics, including sleepless nights as a new parent. Reynolds added that one of his solutions works — on the wrong audience: "The trick I try to use [to get her to sleep] is that 'Baby Einstein' stuff, but for me, that's like a horse tranquilizer."
2. "Before [her name] was out there, I didn't want to be the first guy screaming it out to the media. Because as we know, little girls turn into teenage girls and little teenage girls sometimes scan through the archives and go, 'Why did you do that?'"
In a TODAY interview clip that aired March 20, Reynolds publicly revealed baby James' name to Willie Geist. In so doing, the actor already was envisioning how to be a good dad not only in the moment, but also in the future.
3. "I'm pretty sure my baby girl doesn't understand a thing I say. She doesn't like anything. There is no problem that a breast won't fix, though."
When Geist's full interview with Reynolds aired April 1, viewers learned that, for Reynolds, being a dad can have its limitations — especially from an anatomical standpoint.
4. "Thumb wrestling isn't always fair. Curiously, my hand is the small one."
Reynolds and Lively have gone to great lengths to maintain family privacy, so when his Instagram account shared this image of an adult's hand being clasped by a baby's — presumably Reynolds' and his daughter's, respectively — it, and its funny caption, made news May 14, 2015.
5. "I'm teaching my daughter that the sun goes down each night because it's mad at her. Probably gonna write a book on parenting at some point."
With more than 782,000 followers on Twitter, Reynolds often uses the social-media platform to promote his movies and causes, and amusingly wax poetic on parenthood, as evidenced by this June 4 tweet.
6. "On Father's Day, my daughter smiled at me. It was all the gift I needed as I packed a bag and left for 6 years to write a book on parenting."
Posted on Father's Day, this June 21 tweet was a joke, to say the least, as Reynolds doesn't appear to be bailing on James anytime soon.
7. "Nothing better than spending an entire morning staring into my baby daughter's eyes, whispering, 'I can't do this.'"
Contrary to the images everyone's subjected to on social media, there is no such thing as a perfect parent. (More about this in a moment.) Reynolds' Aug. 26 take on the panic that can overwhelm parents of all ages isn't just humorous, it's universal.
8. "That [baby carrier incident] is not the first mistake I've made, and I guarantee it won't be the last."
This summer, Reynolds received a lot of emotional feedback from concerned fans who critiqued the way he'd strapped a baby carrier to his chest. During a July 7 interview with TODAY's Matt Lauer, he offered a full, realistic and refreshing mea culpa to his fans.
9. "I'd walk through fire for my daughter. Well not FIRE, because it's dangerous. But a super humid room. But not too humid, because my hair."
To be fair to the sentiments he expressed in a September tweet, who wants to walk through fire? And nobody's cool coif should be threatened by frizz, if it can be avoided.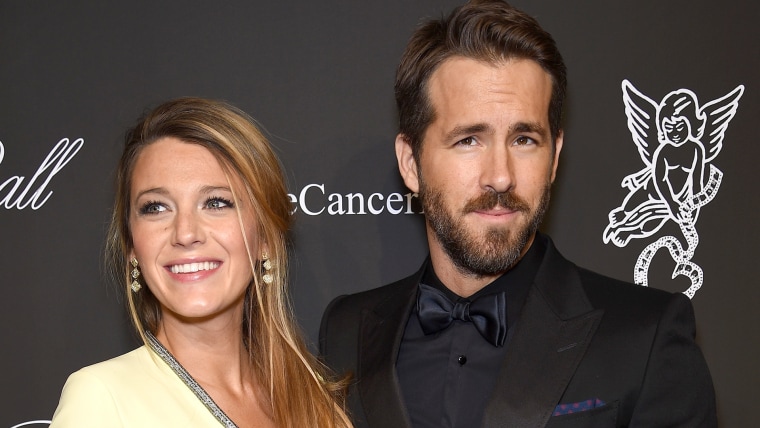 10. "I have no problem waking up five times in the middle of the night and changing diapers, and as exhausted as you get, I have this stupid grin on my face all the time. And that's not because I have a nanny or something like that. It's just [Lively and I] right now, and I love it."
In a GQ article published Sept. 21, Reynolds asserted that even seemingly thankless parental tasks, like diaper changing, can come with a sense of joy, and hinted that he's open to having more kids down the line.
11. "I want my daughter to have a planet where she can breathe."
In addition to his parental efforts to ensure his daughter a happy upbringing, his environmental advocacy — as highlighted in an Oct. 6 tweet posted by the charity the Climate Reality Project — may help children her age live on a healthy planet for generations to come.
Follow TODAY.com writer Chris Serico on Twitter.