Ryan Reynolds and Blake Lively's older daughter, James, entered the world to one amazing slow-jam soundtrack back in 2014 — and it's all thanks to dad.
In a game of Fact or Fiction with fashion pal Michael Kors, Lively revealed that Reynolds played "Let's Get It On" while she was in labor.
"My doctor was laughing so hard that I thought she was going to drop our baby," Lively confessed.
But the actress wasn't exactly laughing along about the sexy song selection — at least not first.
RELATED: Ryan Reynolds gets real about watching wife Blake Lively kiss other actors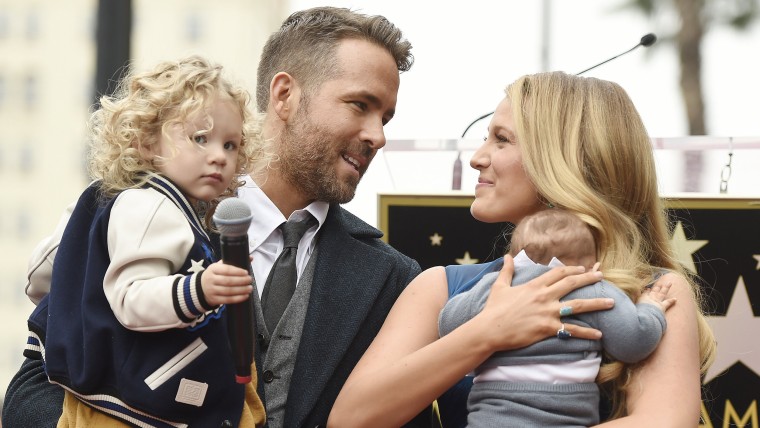 Reynolds opened up about his labor-and-delivery DJ choices during a visit to "Late Night With Seth Meyers" last year," and shared what he wife really thought.
After admitting that he did indeed "jam a little of Marvin Gaye's" 1973 hit, he said, "It was like steak knives came out of her eyes. ... Yeah. Real bad."
But after a couple of curse words, she was just fine.
"I think I just caught her right in the middle of a contraction," he said. "She was pretty much making jokes the entire time."