Ever since sweet baby James, now 8 months, joined Ryan Reynolds' and Blake Lively's small family in the 'burbs, things have been a little different. Reynolds recently spoke with GQ about his advice for new parents and his experience as a dad so far.
"I've learned that an inordinate amount of clichés are completely true," he told the magazine. "Like, there is this kid here that I would walk through fire for. Or maybe not fire," he joked. "Like, a very hot pavement, I'd walk through. A shag rug."
He cites his own rough relationship with his father as one of the catalysts for his self-improvement as a dad, and mentions that his older brothers are "great" fathers. But he doesn't think you need to look around and find examples of other fabulous fathers in order to be one: "You just try to not be a complete pile of s--t and just be there for them."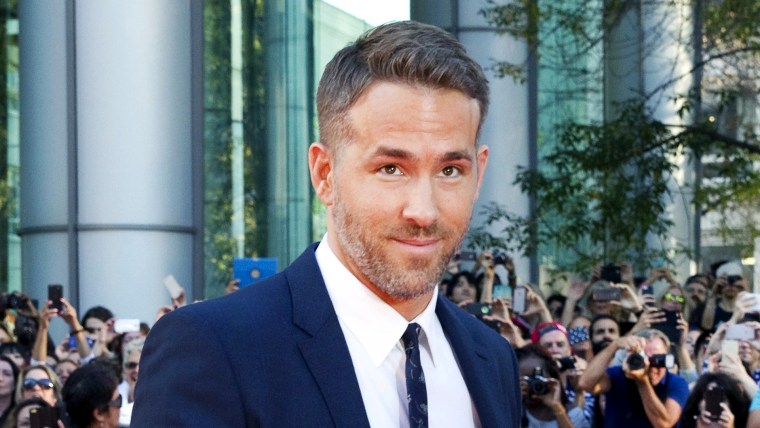 Reynolds seems to wear his new role well — so well, in fact, that having more kids isn't out of the question. "I genuinely like it. I like being a father. I like having a daughter. I would like to have more kids. You know, it seems to suit me pretty well."
The whole process has made him respect his own parents more, not to mention all the parents around him. "Once you have a kid, you just think, like, 'I can't believe that another person did all this shit for me, that I'm doing for this person right now!' Like, that somebody woke up in the middle of the night this many times just to wipe my ass. It's just profound to me."
Fatherhood isn't without its problems, though. Reynolds opened up to the mag about getting bombarded by mommy bloggers and anonymous commenters alike when he posted a photo showing him using his baby carrier incorrectly.
"Yeah, 'Can I just make some mistakes and all of you just f--k off?' Yeah. You want to be able to say that. But you can't say that. There is almost no community on Earth as intense as the parent-child online community."
And what's (much, much) worse, someone he'd been friends with for many years "had been shopping pictures of my baby around. I kind of got in front of it, which is good. But it was a slightly dark period. A bad couple of weeks."
But all in all, the actor is very happy … and not just because he's a celebrity and there's a secret entourage of baby "helpers" hidden from the public eye.
"[It's] not because I have a nanny or something like that," he adds. "It's just us right now, and I love it."