We never had any doubt that Ryan Reynolds and Blake Lively have a beautiful family, but we also never had a chance to see the famous duo out with their daughters — until now!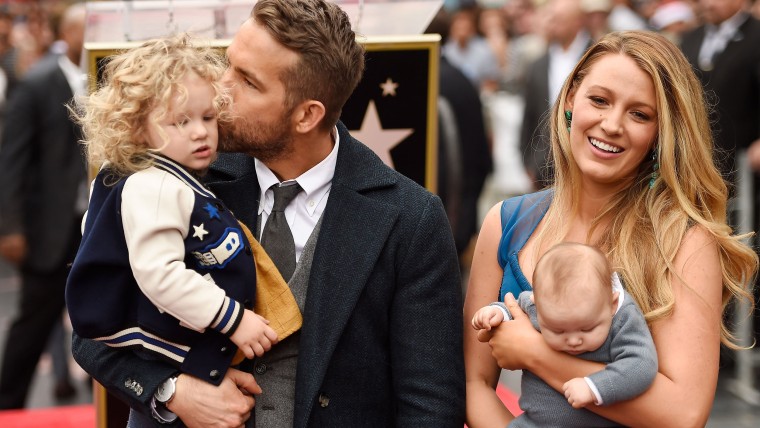 Reynolds was honored with a star on the Hollywood Walk of Fame Thursday, and his wife wasn't the only one there to support him. Their 2-year-old daughter, James, and her new baby sister made their public debut for dad's big day.
RELATED: Watch Hugh Jackman hilariously roast Ryan Reynolds — as Ryan Reynolds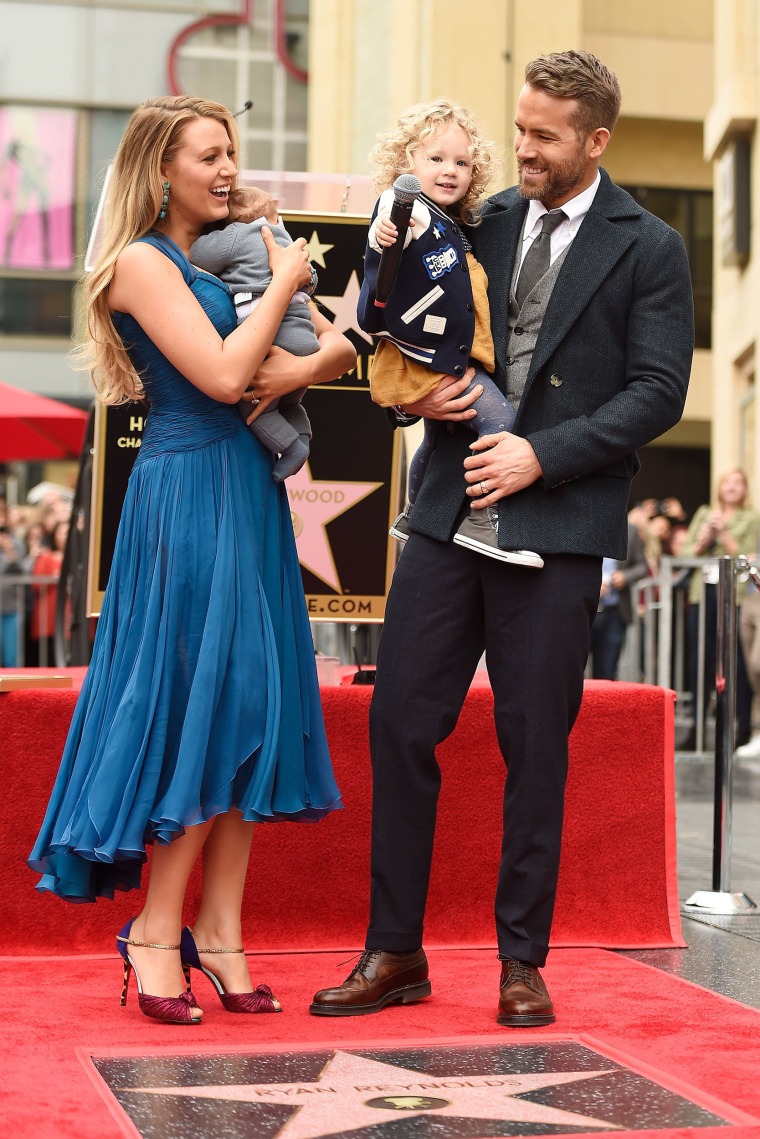 Mom and girls were all smiles at the ceremony as the "Deadpool" star made it clear just how important they are to him.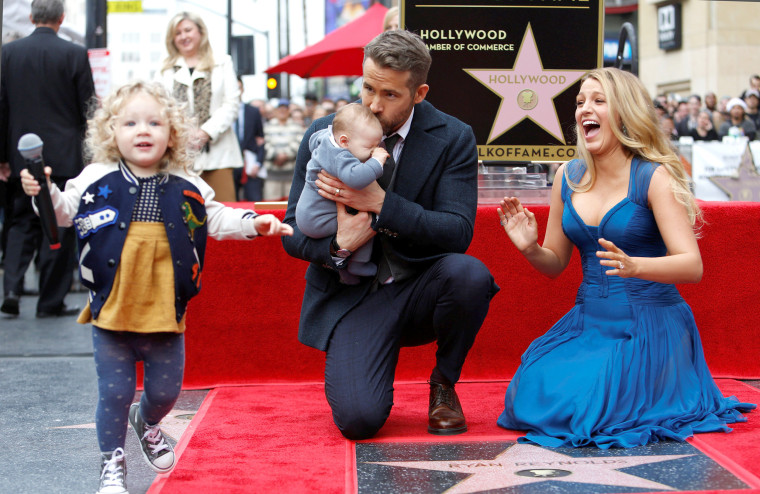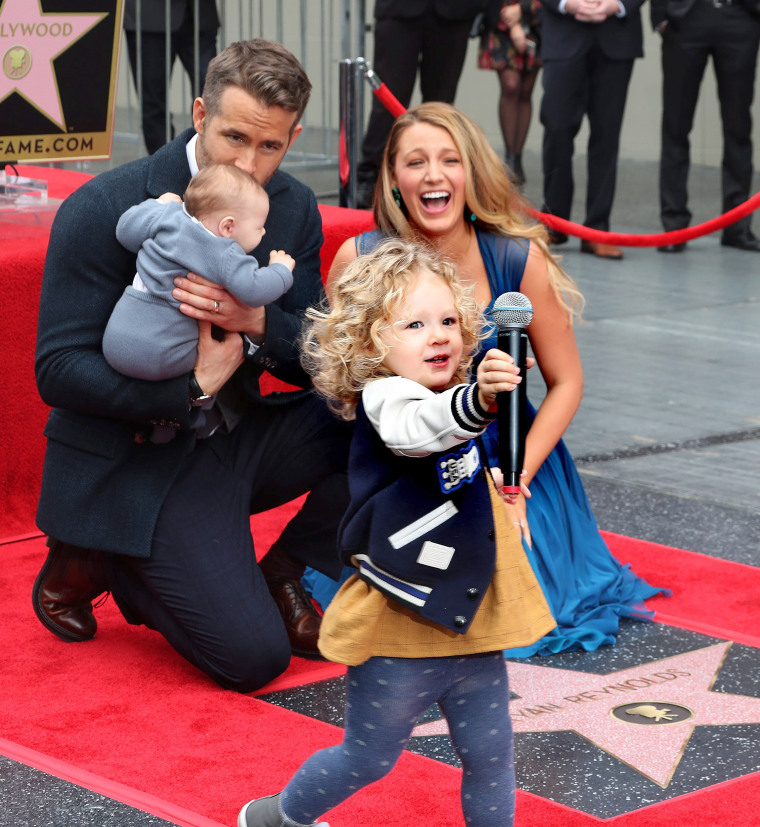 "I want to thank my wife, Blake, who is sitting right there, who is everything to me," Reynolds said as he looked over to her from the podium. "You are the best thing — the best thing — that has ever happened to me ... second only to this star on the Hollywood Walk of Fame."
But it wasn't long before the wisecracking actor got serious again.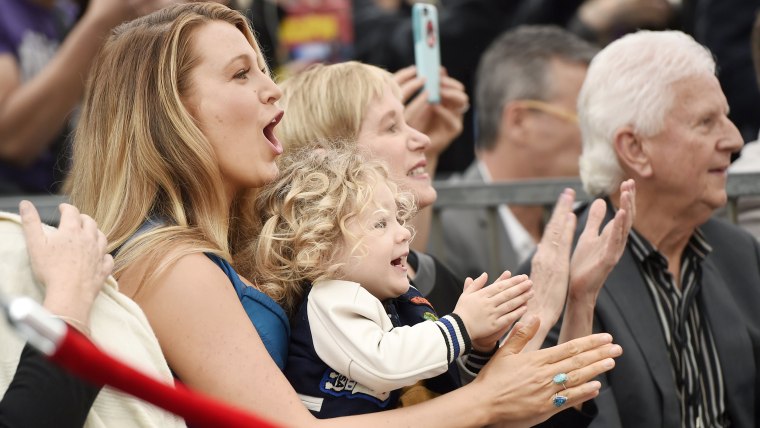 RELATED: Ryan Reynolds reveals fatherhood 'strong suit': 'I always do the dirty work'
"You make everything better, absolutely everything in my life better," he told her. "You've given us two of the most incredible children I've ever hoped to have. You've made me the father of my dreams when I thought I only had 'fun uncle' potential."
Finally getting a chance to see the happy family together — and James' sweet smile and big blond curls — is a certainly dream come true for fans.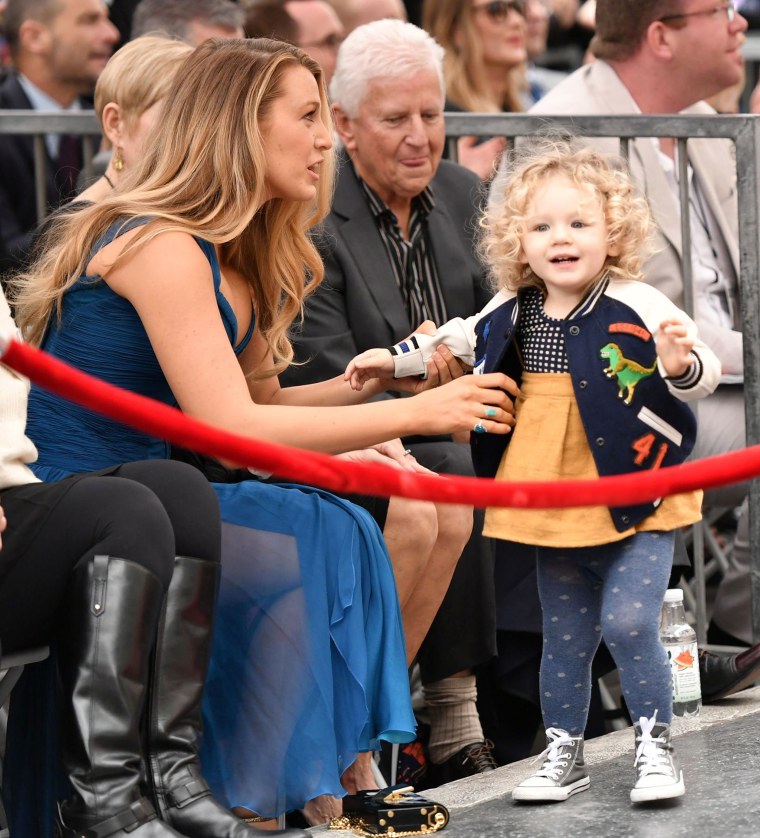 "This is one of the rare occasions when we thought we've got to bring the whole clan," Reynolds told Extra from the red carpet. "I'd regret it in 20 years if I didn't."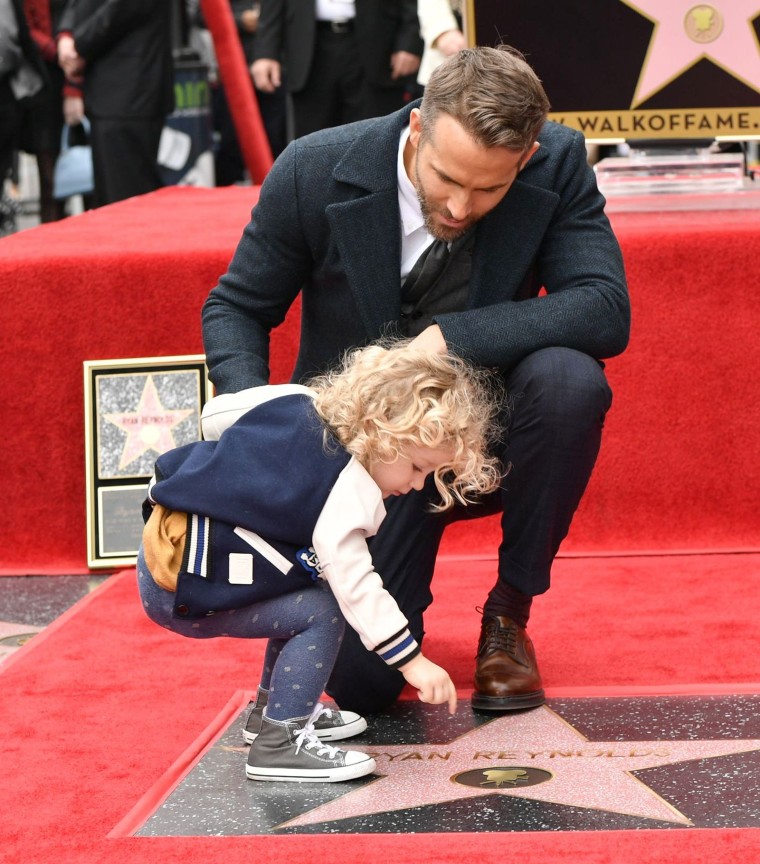 And, is it just us, or does James look just like Lively when she was a little girl?
Compare her cute face with this photo of Blake from back in the day.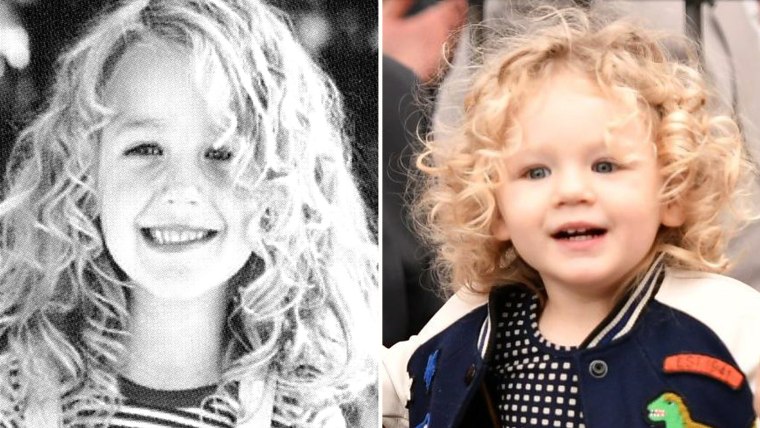 Reynolds and Lively have long kept their private lives extra private where their kids are concerned. James was three months old before Reynolds even revealed her name — right here on TODAY. As for their youngest daughter, who was born in September, her moniker remains a mystery.
RELATED: Ryan Reynolds, Ryan Gosling meet at Critics' Choice Awards, make our leading man dreams come true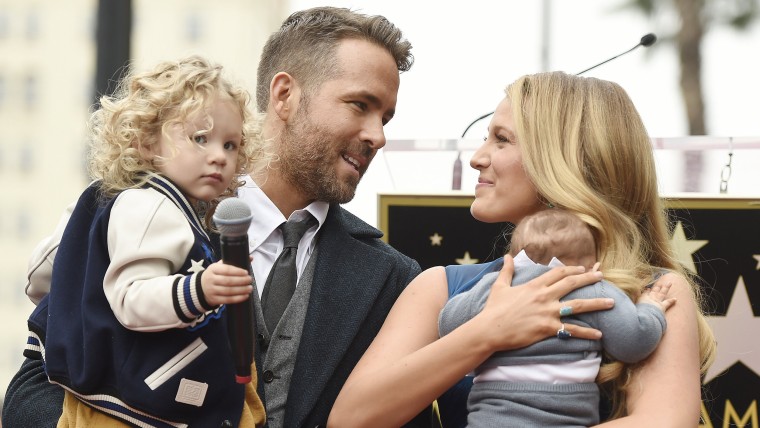 The actor recently opened up about what it's like to be the father of two girls.
"There's just more," told eTalk. "There's more love. There's more diapers. There's more all that stuff, you know."
Follow Ree Hines on Twitter.