Ryan Lochte may be actively using Tinder in Rio — "it is verified," he joked Friday on TODAY — but the silver-haired swimmer has another life milestone in his sights: fatherhood.
"I definitely want a family of my own, and I love kids," Lochte said.
"There's no doubt in my mind that's the route I want to take."
RELATED: Ryan Lochte took over the TODAY Show Snapchat — and the result was magical
And this being Ryan Lochte — a man who sported a bedazzled grill in London — he doesn't want just any family, he wants "a family that's big."
The decision to start a family would sit well with Lochte's mom, Ileana.
"I told him, 'the day you quit swimming is the day you're going to start looking to settle down and have a family.' And give me more grandchildren!"
Ileana Lochte also keeps all of her son's Olympic medals so she can show his kids one day.
"I'm saving them for him to make sure he doesn't lose them on his way, and to make sure he'll be able to show his kids that hard work does pay off," she told TODAY.
So who inspired Lochte? None other than his teammate and sometimes-rival Michael Phelps.
The pair has been competing for 12 years, navigating countless challenges together, but Lochte says he's seen a noticeable change in his friend since he became a father to the very adorable Boomer.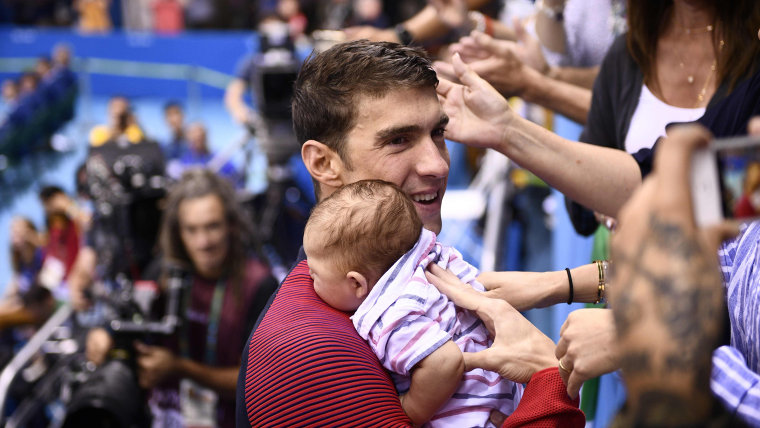 "Seeing the evolution of him...it's pretty amazing," Lochte explained. "He's definitely grown up a lot."
"There's no doubt in my mind he's going to be a great dad."
As for little Boomer, Lochte was full of praise for the boy.
"It's a cute baby!"
We couldn't agree more, Ryan!