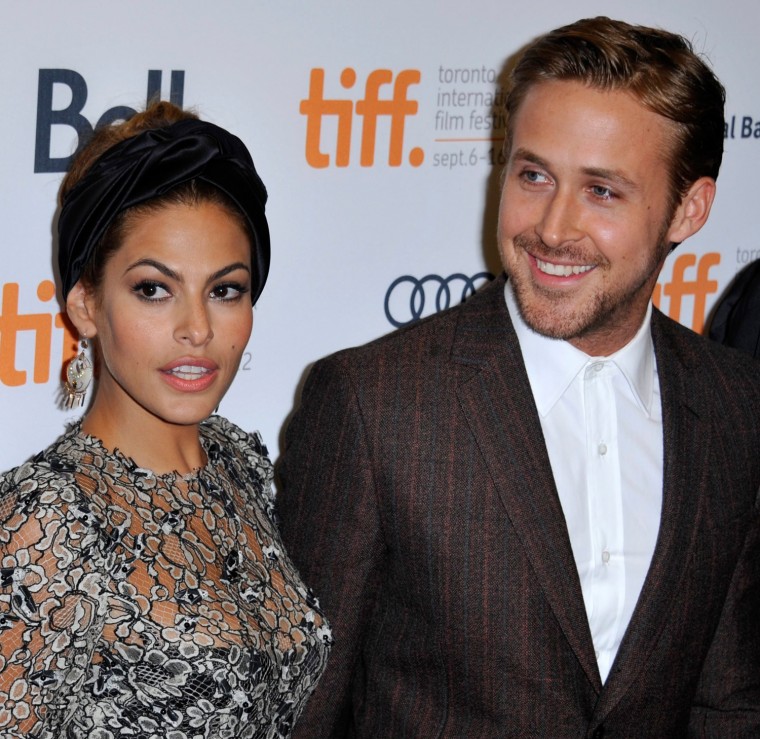 What a name! Ryan Gosling and Eva Mendes have named their newborn daughter Esmeralda Amada Gosling, Us Weekly can confirm.
TMZ posted the child's birth certificate on Thursday, Oct. 9. The document reveals that baby Esmeralda was born last month in Providence Saint John's Health Center in Santa Monica, California.
PHOTOS: Ryan and Eva's love story
As for the inspiration behind the child's name? Insiders told Us that it was important for Eva to link her child's name to her family. (Mendes also played a character named Amada Juarez in her 2007 crime drama, "We Own the Night.")
Us Weekly exclusively confirmed that the couple welcomed a baby girl on Sept. 12. "Ryan is thrilled it's a little girl," a source said of the new father, adding that the actor is "a little nervous."
PHOTOS: Ryan's hotness evolution
Mendes kept a low profile during her secretive pregnancy, making her final red carpet appearance in late February at a dinner. The "Hitch" actress made significant attempts to conceal her bump when she was photographed in June, and again in August, while Gosling was pumping gas. Find out more details about Eva's secretive pregnancy.
PHOTOS: Stars who've concealed their bumps
As previously reported by Us, Gosling doted on Mendes as they anticipated the arrival of their first child together. "Ryan goes out and gets the groceries," a source told Us. "[Eva's] been wanting pasta, and he's cooking her meals… Ryan has already stepped into the role of caring father-to-be."