/ Source: TODAY Contributor
Like a lot of little girls, author Jerramy Fine grew up obsessed with all things royal, from Cinderella to Princess Diana. Instead of outgrowing her princess phase, though, Fine's love for tiaras, ball gowns, and castles only flourished as she aged.
Now a mother to a daughter herself, Fine is defending those iconic images of royalty, Disney princesses, and all things pink and "girly" in her new book, "In Defense of the Princess: How Plastic Tiaras and Fairytale Dreams Can Inspire Strong, Smart Women," available March 22 from Running Press.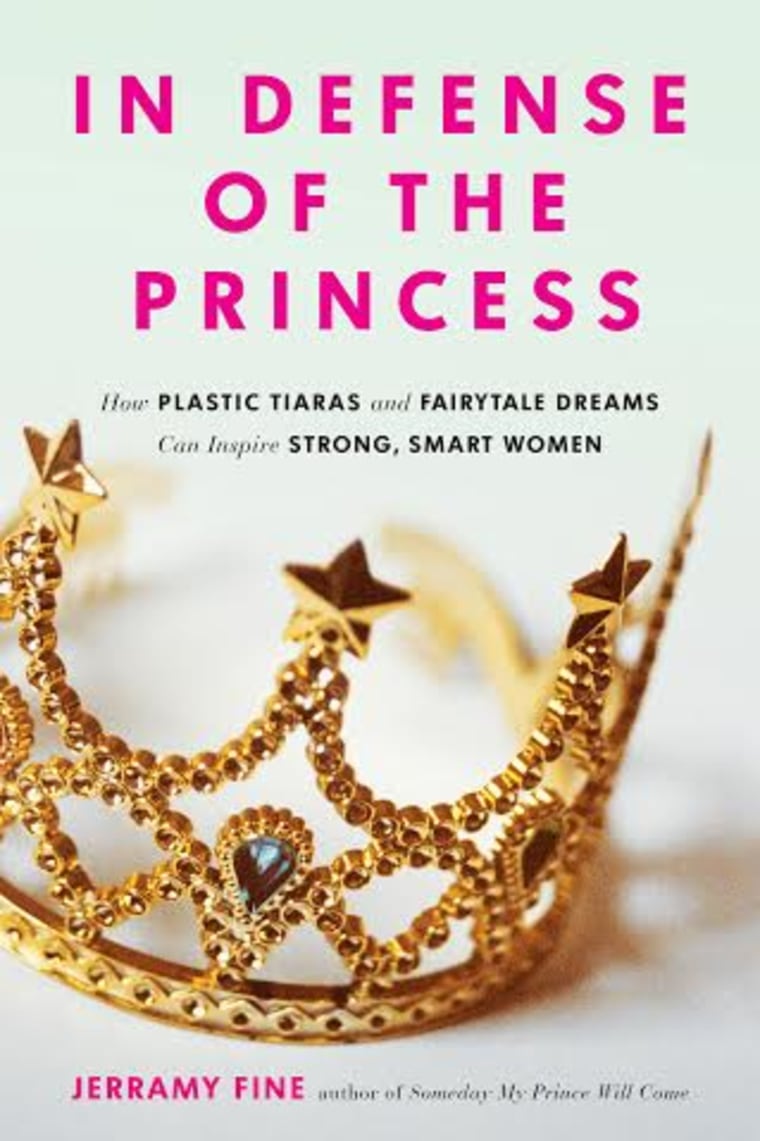 Fine, who now lives in London (home of a real princess or two), stresses that loving princesses and pink does not make a girl less powerful or strong, and that parents should allow their daughters to love what they love without bias.
"I definitely don't believe there is one way to be a girl, and I definitely don't think society should make girls think there is there is one way be a girl," she says. "My 3-year-old daughter loves tutus and tiaras just as much as she loves dinosaurs and slugs. Personally, I'm not a fan of the slugs — but parents shouldn't ever have to defend their children's preferences, whatever they may be.
"It's not about making girls choose between pirates and princesses — it's about allowing them to feel that it's perfectly acceptable to love both."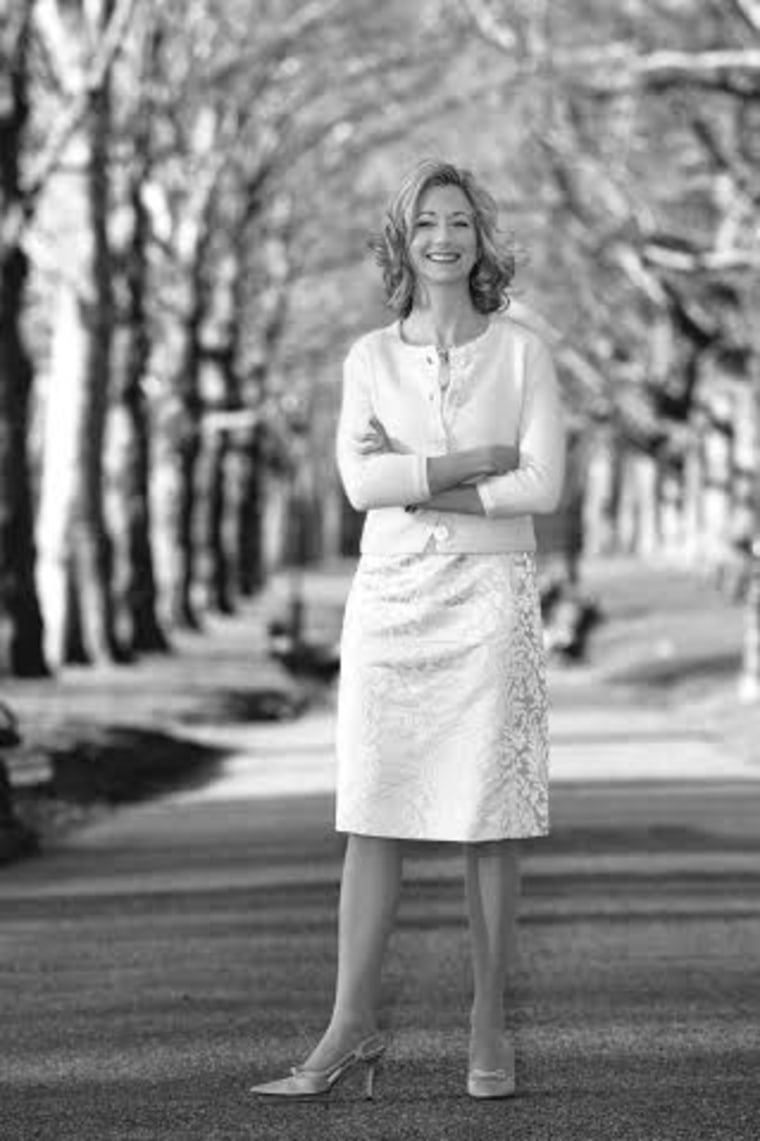 In her book, Fine examines the intricacies of Disney princesses and princess play, the love of all things pink, the influence of real royalty in the media, and the impact of beauty on girls as well as the power Fine believes little girls can take from these traditionally feminine concepts and icons. She encourages parents to let their daughters embrace their "inner princesses" as a way of finding their own strength, and she points to a recent Disney mega-hit as an example:
"'Frozen's' Elsa doesn't hide her femininity, and although her natural powers scare her at first, when she finally gets it right, her entire kingdom prospers. Girls have tapped into this on a massive scale," Fine says.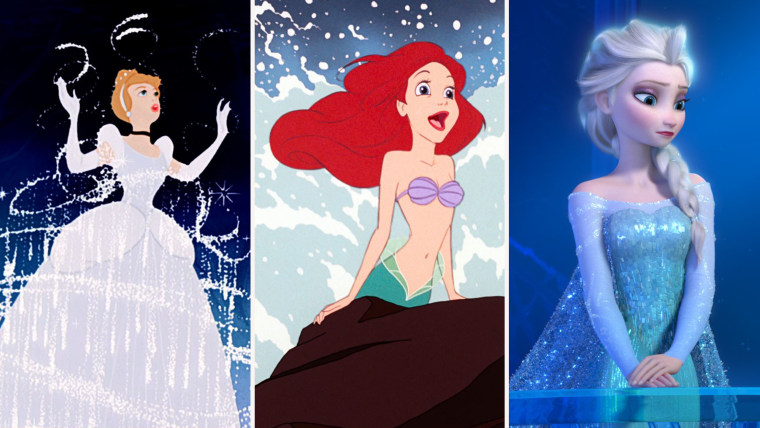 Fine names women including Oprah Winfrey, Elizabeth Gilbert, and Amal Clooney as some examples of contemporary, real women who might not be actual royalty but are still "influencing the world for the better while staying true to their feminine selves," much like princesses can.
Writer, editor, and mother Farah Miller discussed her own ambivalence about her 6-year-old daughter's fascination with princesses and American Girl dolls in her recent essay "The Uncomfortable Truth About My Daughter's Favorite Toys."
"I listened to 'Free to Be You and Me' as a kid, grew up with a badass single mom, and Sassy Magazine told teenage me it was not only cool, but vital, to call myself a feminist," wrote Miller. "I want my daughter, and now her baby sister too, to know that she doesn't need to be rescued, and nobody's eyes are bigger than their waist. All of which is why I find princess culture deeply frustrating."
But through her daughter's eyes, Miller too is beginning to see a different side to princesses. "[At Disneyland] I stood in line for 40 minutes before we could go into the Royal Hall to meet Belle, Ariel, and Cinderella. We took photos. My kid was so nervous and happy and, for a moment, I stopped trying to reconcile being a feminist with being a girly girl's mom. I pretended we really were in a castle meeting royalty. I always loved play-acting. I felt what it would be like to be a 6-year-old meeting these gorgeous women in sparkling gowns," she wrote.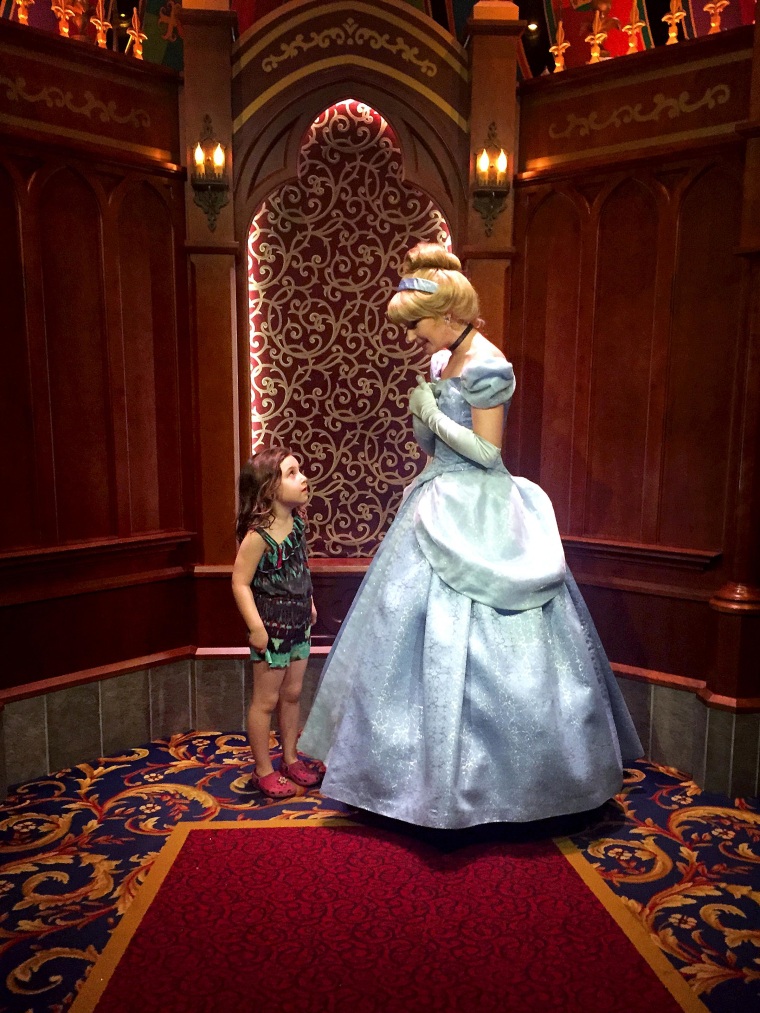 Fine says that princesses and feminists are not enemies. "The bottom line is this: princesses are easy targets because our society dismisses anything feminine as weak or second best," she said. "But if we want to stop the oppression of women and the oppression of all things feminine, we must also stop the oppression of the princess dream. After all, princesses are women too. And if no one else is going to stand up for them, I will."