Rose Byrne learned how seriously the TSA takes its rules regarding liquids when security officers at an airport recently confiscated a container of the actress's breast milk.
Byrne, 36, who gave birth to son Rocco with longtime partner Bobby Cannavale, 46, in February, told the wacky story to host Stephen Colbert during a visit to "The Late Show " on Thursday.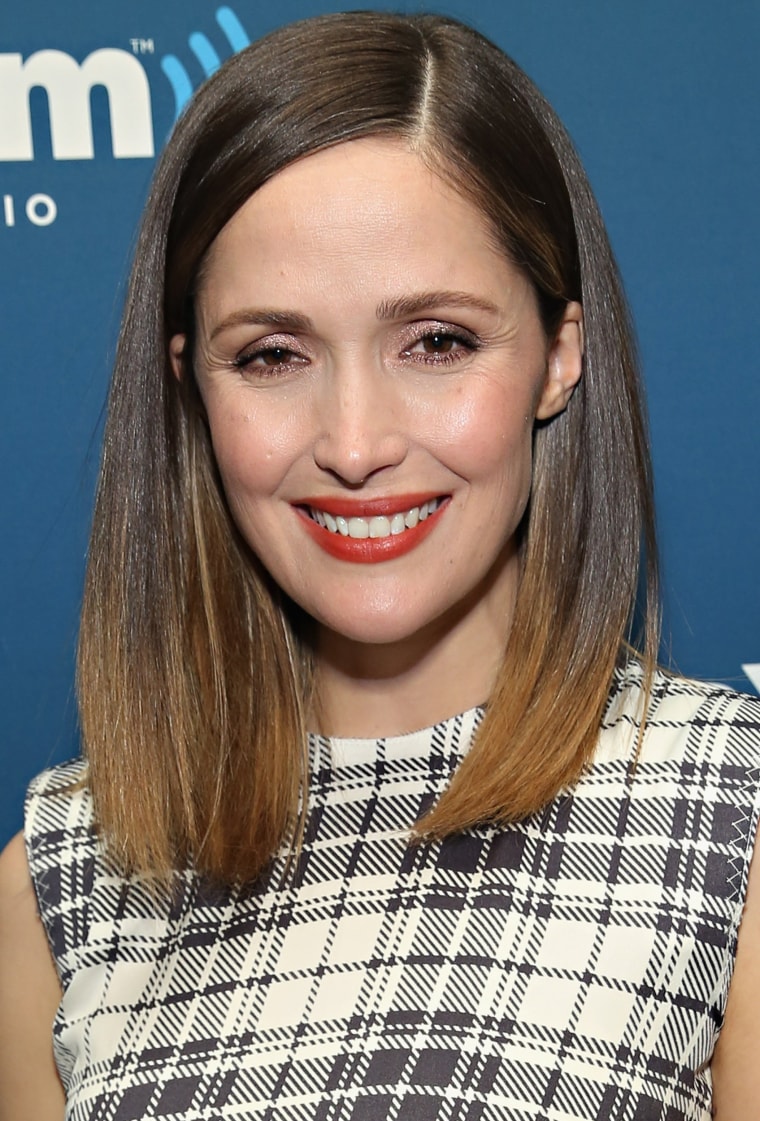 The actress, who was there to promote the upcoming "Neighbors 2: Sorority Rising" and "X-Men: Apocalypse," said her busy schedule has her traveling often these days, so she's been taking breast milk along to easily feed 3-month-old Rocco.
Officers at one airport noticed the milk bottle contained more than the 3.4 ounces TSA allows for liquids.
The rule makes exceptions for baby formula and breast milk. But first, the officers had to screen the bottle to determine exactly what was inside.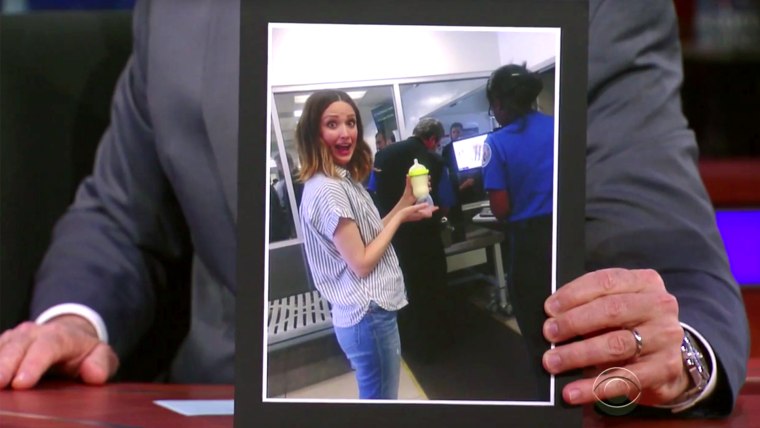 "They wave this weird thing over the top of it and there's a whole production going on," said Byrne as Colbert held up a photo from the incident. "They take it very seriously that it could be something."
"I just stand there and smile and tell them that it's really breast milk and that it's nothing," Byrne continued.
RELATED: Alyssa Milano calls out Heathrow Airport for confiscating her breast milk: 'Not okay'
When Colbert suggested the actress could have simply held up tiny Rocco so officers would understand why she was traveling with breast milk, the funny lady went one better, motioning to her breasts.
"You want me to get 'em out? What do you think?'" Byrne said, giggling, before doubling back. "I'm not going to do that. No, no, no!"
RELATED: Rose Byrne poses for Playboy 3 months after giving birth to first child
While Byrne may not like to cause scenes, she loves playing outrageous characters who do, like a foul-mouthed Bulgarian arms dealer with ridiculous hair in "Spy," or one-half of a nutty married couple in the "Neighbors" films.
In fact, Byrne told Playboy recently that one thing she relished about returning for "Neighbors 2: Sorority Rising" was the chance to act just as silly as co-star Seth Rogen.
"As irresponsible as Seth's character is, we wanted my character to be equally irresponsible. They're a team."