Rory Feek said his 2-year-old daughter hasn't asked for her mother once in the past several weeks since her death, a mixed blessing and one his late wife intentionally encouraged.
Joey Feek, who died March 4, used to make up the "whole world" of their daughter, Indiana. But that changed last fall, when Joey realized she probably wouldn't win her battle with cervical cancer.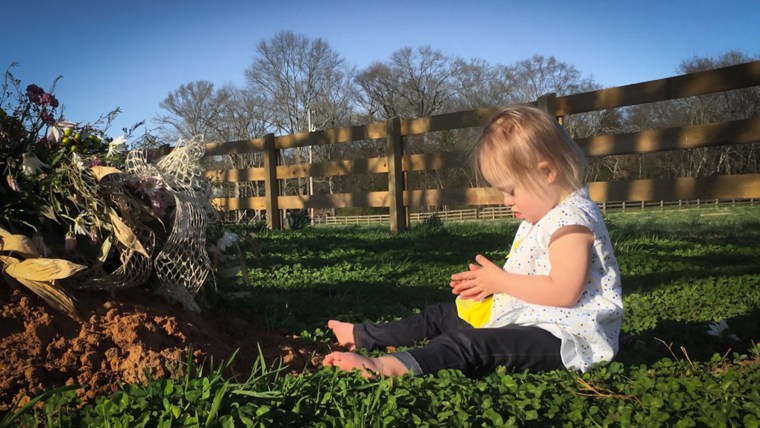 "She made a decision. 'He must become greater and I must become less,'" Rory wrote in a blog post that described how Joey pushed their daughter to develop a stronger bond with her father.
Rory said her strategy worked — in the most bittersweet way.
RELATED: Joey Feek dies at 40 after cancer battle: 'She is in heaven'
"Indy has not asked for her mama. Not one single time since Joey's been gone," he wrote. "It's almost as if she hasn't noticed that she's not here. And that is so sad… and oh, so wonderful — all at the same time."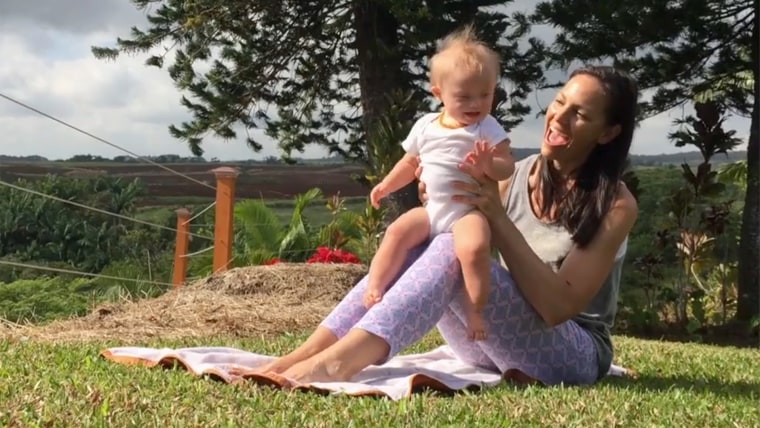 Joey, who made up half of the duo, Joey + Rory, and her husband relocated from their Tennessee farm last fall so she could spend her final months in hospice care in her home state of Indiana.
When the family first arrived, "Joey was Indy's whole world. Everyone else was… well, just everyone else. Including me," Rory wrote. "She loved her mama so much and all she wanted was to be with her, beside her or in-sight of her."
Indiana, who has Down syndrome, doesn't understand what happened to her mother, or why her dad is so sad and "why tears fall from strangers' eyes when they say hello to us," Rory wrote. But he said he has documented their lives, and has captured his wife's time with their daughter through songs, video and pictures he plans to share with Indiana when she gets older.
In the meantime, the two make a daily visit to Joey's gravesite, located on their Tennessee farm.
RELATED: 'One last kiss': Joey Feek says goodbye to little girl, drifts into 'deep sleep'
"Indy and I go and visit 'mama' every day," he said. "We make the walk or ride into the backfield, to the spot where Joey rests and we sit down beside her temporary wooden cross."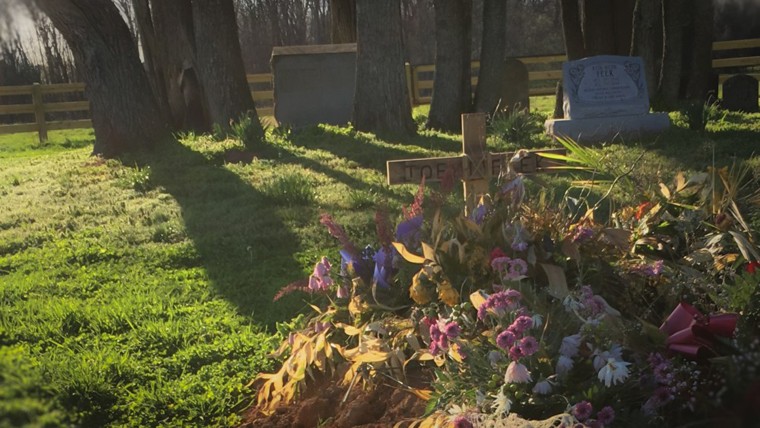 He shares with Joey details about his day and what their daughter did, while Indiana listens and plays in the grass beside the flowers.
"And for a little bit, we're a family again. Indy is on Joey's lap and the world is right."
Follow TODAY.com writer Eun Kyung Kim on Twitter.