/ Source: TODAY Contributor
A few weeks ago my coworkers and I got a crazy idea. TODAY's Style section had just run a story about the RompHim — a male romper designed with shirt pocket and zip fly — and we all wondered, "What if an everyday dad wore one of these around town?"
When I first mentioned the idea to my amazingly supportive husband Andrew, I don't think he believed it would actually happen. But then, the folks at ACED Design agreed to send us our very own RompHim — a prototype of the male romper that has raised more than $350,000 in funding on Kickstarter. Clearly there are a lot of men out there who want one, right?
On the Kickstarter site, ACED shares a video advertising the RompHim, featuring attractive millennial men who don rompers accessorized with flashy sunglasses and fur coats, and attend parties and lounge poolside like the fashionistas they obviously are.
But would the RompHim blend in as well while running errands with our kids on a Sunday afternoon, or would our neighbors just think my husband, who regularly wears a "Dad Bod" shirt I bought him a few years ago, had borrowed one of my outfits?
We live on a barrier island, in a quiet, Florida town. We started small — getting our kids, Bennet, 9, and Kennedy, 6, out of the house and taking them to the neighborhood playground.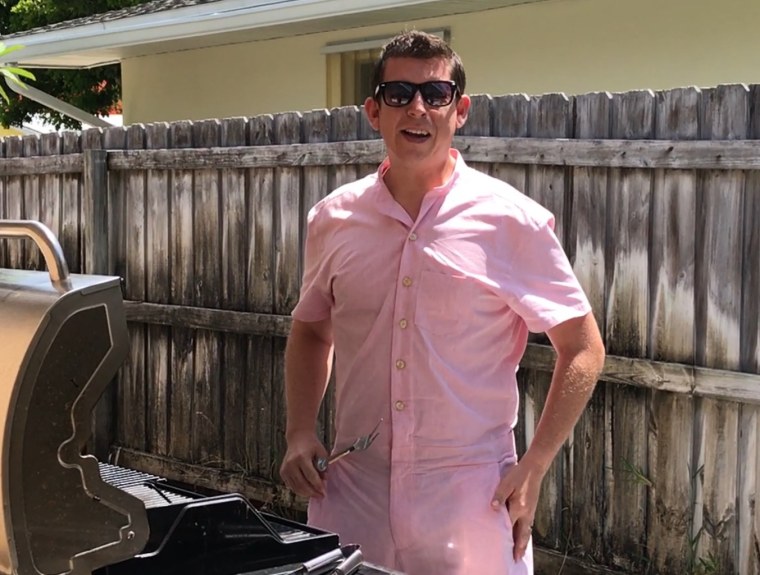 So far, so good. Daddy pushed the kids on the swings, we played with an unsuspecting box turtle, and none of the other families seemed to notice that my husband was wearing a "red chambray" (read: pink) RompHim.
Andrew was feeling semi-confident in his romper and boat shoes — he had debated which shoes one wears with a RompHim earlier that morning — so we headed to run errands on the mainland. Our first stop was Sam's Club where we got more strange looks than we care to admit. Then to Lowe's for more of the same. To our surprise, no one asked questions about his unique look, despite the fact that I was following close behind him giggling and filming our adventure.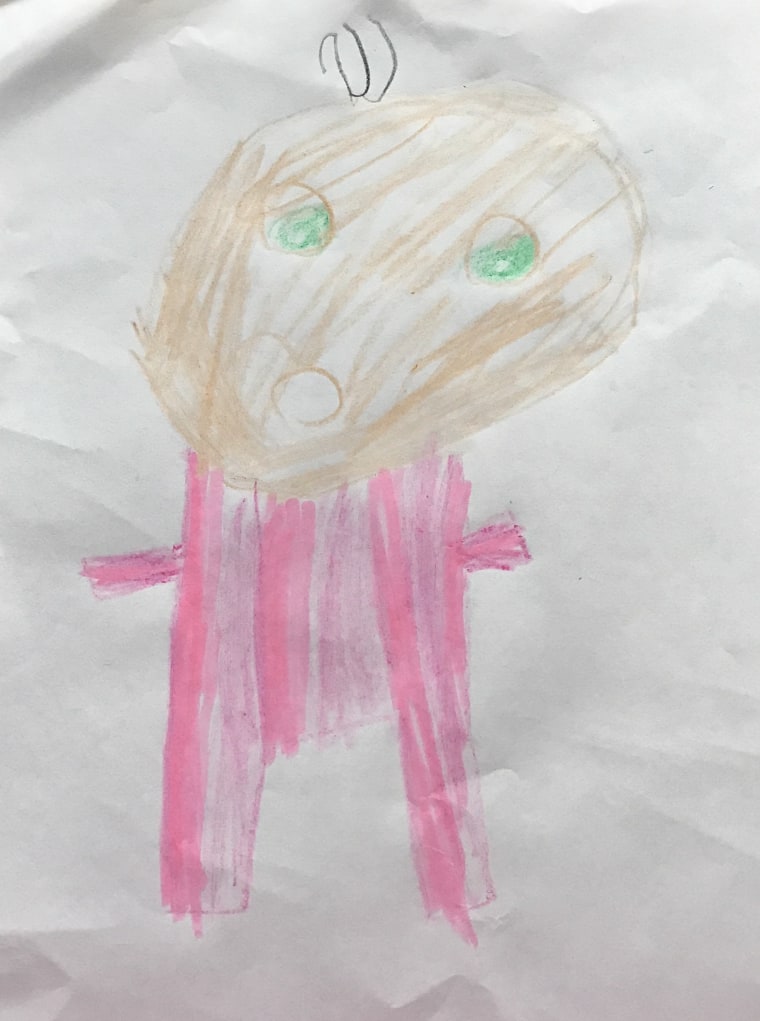 In the Lowe's garden section, Andrew told me the fabric was heavy and he was miserably hot. What else was there to do but head to 7-11 for Slurpees?
On the way out of 7-11, Andrew says he saw a man in a pick-up truck taking a photo of him.
Never miss a parenting story on TODAY.com! Sign up for our newsletter here.
"I'm going to go viral," he said. "I'm like a yeti. People are going to start posting on social media about the man wandering around town in a pink romper."
Finished with our errands, we headed home, where Andrew channeled his inner millennial and lounged poolside with a beer in his RompHim after cooking lunch on the grill. Our kids, having seen ACED Design's video, begged him to jump in the pool wearing his romper.
He's a good dad, so he obliged. Or maybe he just knew if the romper was wet, he'd get to change his clothes.
My daughter started the morning wearing her own romper as a show of solidarity, and drew lovely pictures of her dad "in his pink romper." By the end of the fashion experiment, though, she said Daddy, "looked ridiculous." She wasn't a fan.
My son could barely utter the words, "It shamed me. It was pink."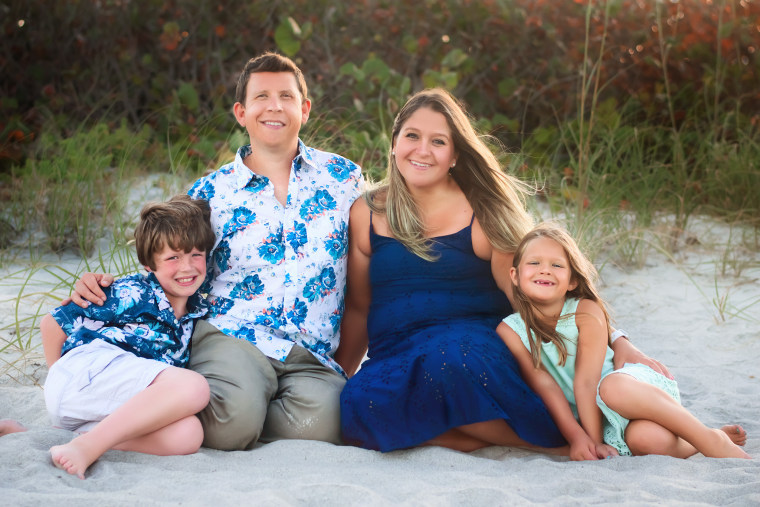 And as for my husband, he wasn't opposed to the style of the RompHim, but he found the fabric heavy and hot in the Florida summer, and wished, like his children, that it had been any color but pink.
Still, I think he secretly enjoyed channeling his inner hipster and trying a new trend.
As for me, I'm a lucky lady. It takes a real man to dress in a pink romper and walk around in public, and I'm married to one.