/ Source: TODAY Contributor
It's a simple act of kindness that's making a big impact in communities across the country. From Vermont to Arizona, rock painting groups are brightening the days of strangers — one colorful rock at a time.
Organized by state, county or town, the groups often originate on Facebook, gathering local members who wish to join in the fun of painting rocks, hiding rocks and hunting for rocks painted by others.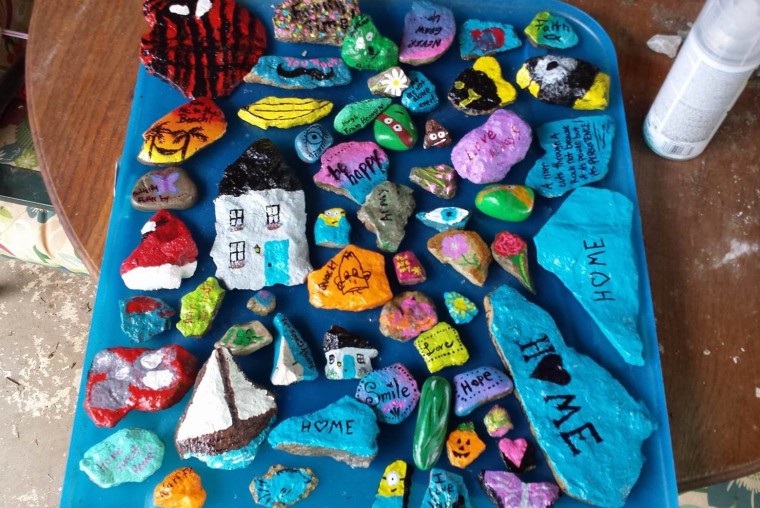 Florida mom-of-two Jen Justiniano started a group, Brevard Rocks FL, after turning to rock painting as a way to calm her worries about an impending hurricane last fall.
"I painted as a way to kind of take my mind off the storm and relax a bit," said Justiniano, who then posted photos of her painted rocks on Facebook and was told by a friend about rock painting groups.
Justiniano started her group in November, and has watched it grow to over 10,000 members who post constantly about rocks they've painted, hidden or found. But for Justiniano and those who help her moderate the group, the most exciting part of the group isn't the tremendous growth, it's the ability to bring joy to their community.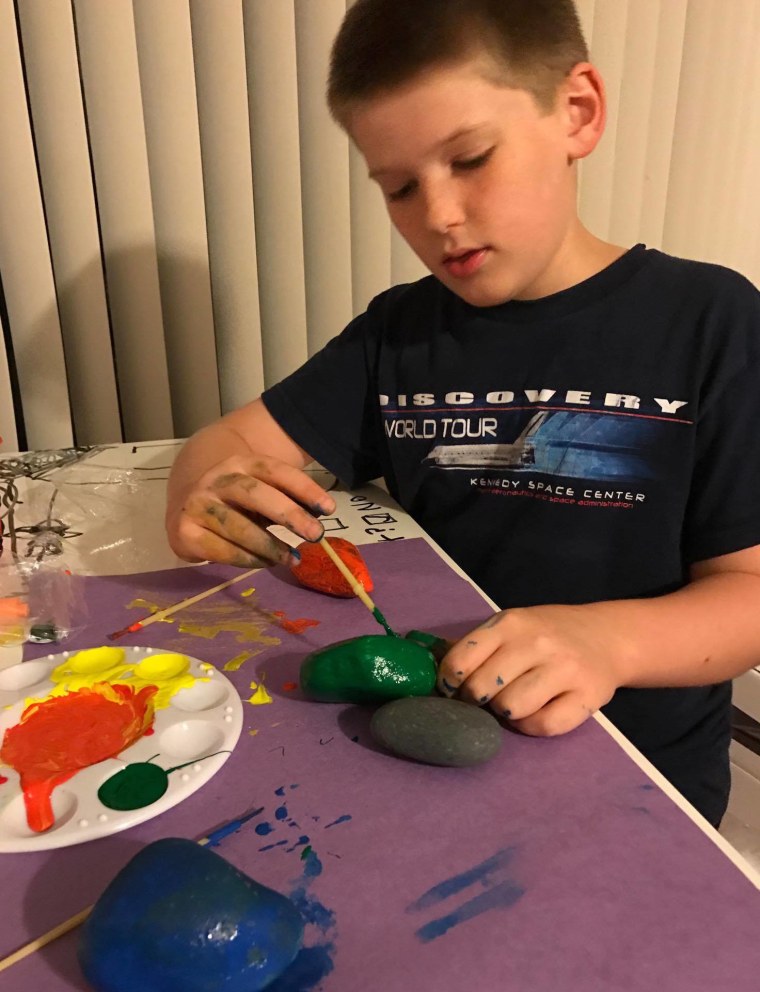 "I always hope that, once I place my rocks, whoever finds one smiles and it brightens their day a little bit," said Justiniano. "Maybe it changes their day — they're not in a great mood and they find a rock that says 'smile' or 'be happy' and it totally changes their outlook."
Megan Murphy is a life coach from Massachusetts who started the Kindness Rocks Project, a movement that many rock group creators credit with inspiring them to organize their own groups. Murphy says she left a career as a retail business owner after fifteen years, in search of a more meaningful way to spend her days.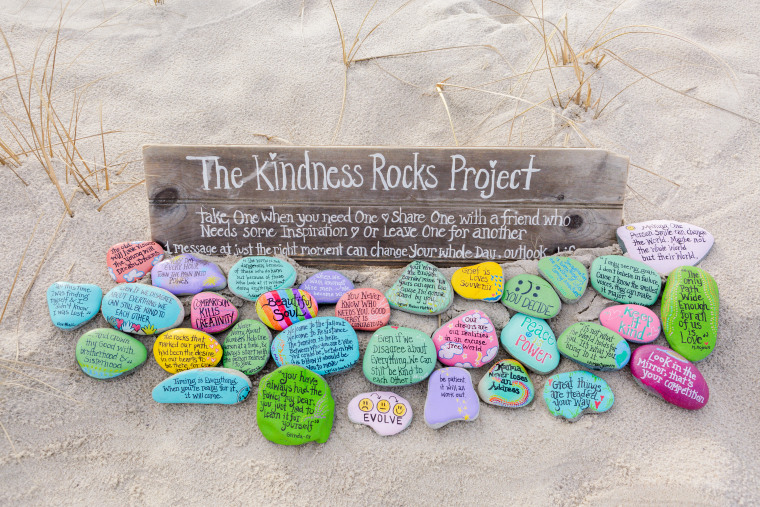 After spending time completing service projects and exploring her purpose, Murphy began taking long walks on the beaches of Cape Cod, searching for tiny treasures — like sea glass or heart-shaped rocks.
One day, Murphy wrote messages with a permanent marker on a few rocks and left them on the beach. When a friend reached out to her after finding one of the rocks, explaining that the message had improved her day, Murphy knew she had stumbled on the perfect way to help others.
Never miss a parenting story on TODAY.com! Sign up for our newsletter here.
Today, the Kindness Rocks Project has grown into hundreds of smaller subgroups, a majority of which are listed on Murphy's website. And, additional rock groups are indexed on USA Painted Rocks, a Facebook group designed to connect people with rock-painting groups in their area.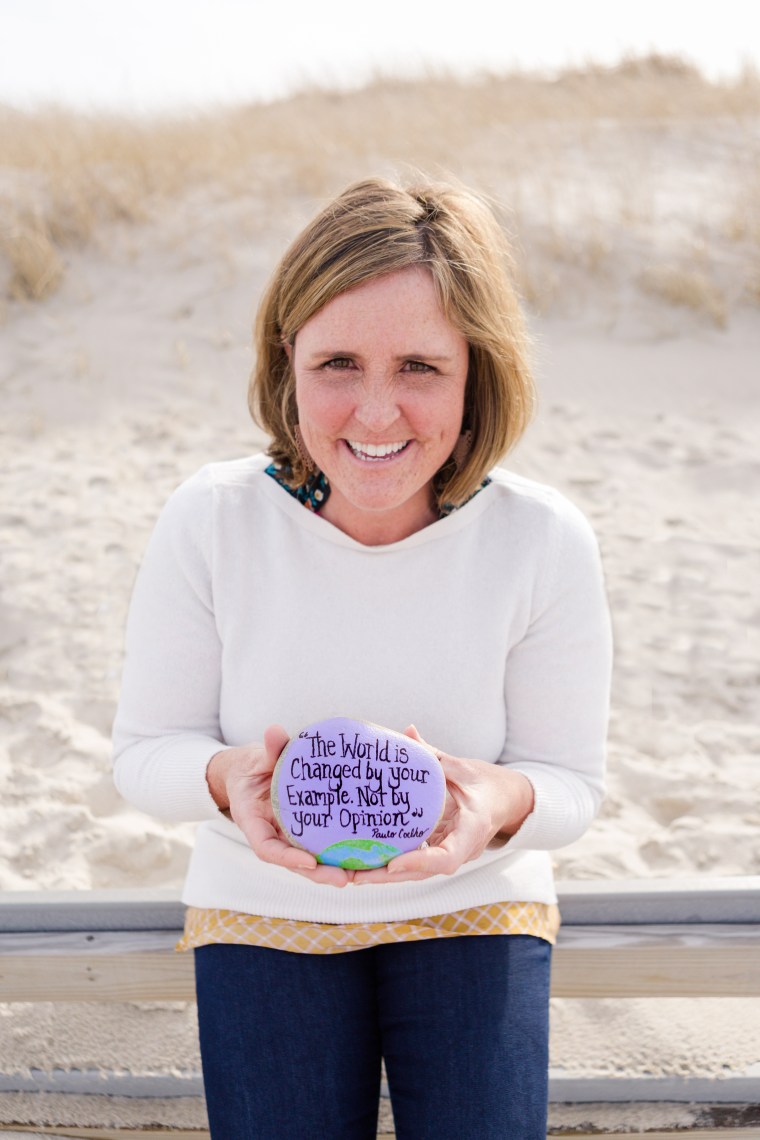 "I feel so connected with so many people because people send me messages with their stories every day," said Murphy. "Some of them are sad, most of them are heartwarming, and they are all thanking me for starting the project."
But Murphy takes little credit for the spin-off groups of "rockers" that exist around the world.
"This isn't about me. The project is about people," said Murphy. "It's about after people find a rock and they have that feeling about the rock and realize there's another human being who actually gets them. They realize they are not alone in this world."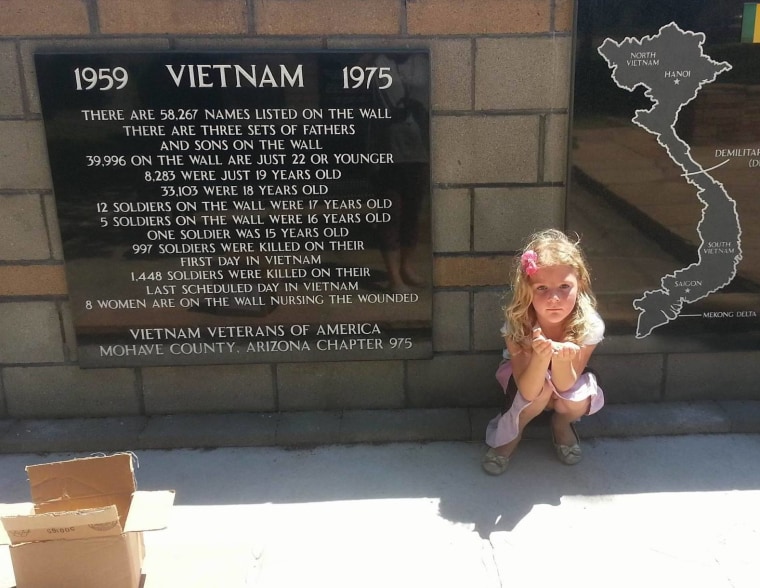 Brandy Phillips, an Arizona mom who belongs to the Kingman AZ Rocks group, says she joined her local rock group after finding a painted rock at a local park. Phillips says her town is a small, desert community that has become more connected as a result of their passion for rocks.
"People post pictures of themselves or their kids holding the rocks, and just the smiles on their faces and how excited they are about it are great to see," Phillips told TODAY Parents. "And showing my kids when people find their rocks makes them get excited, too."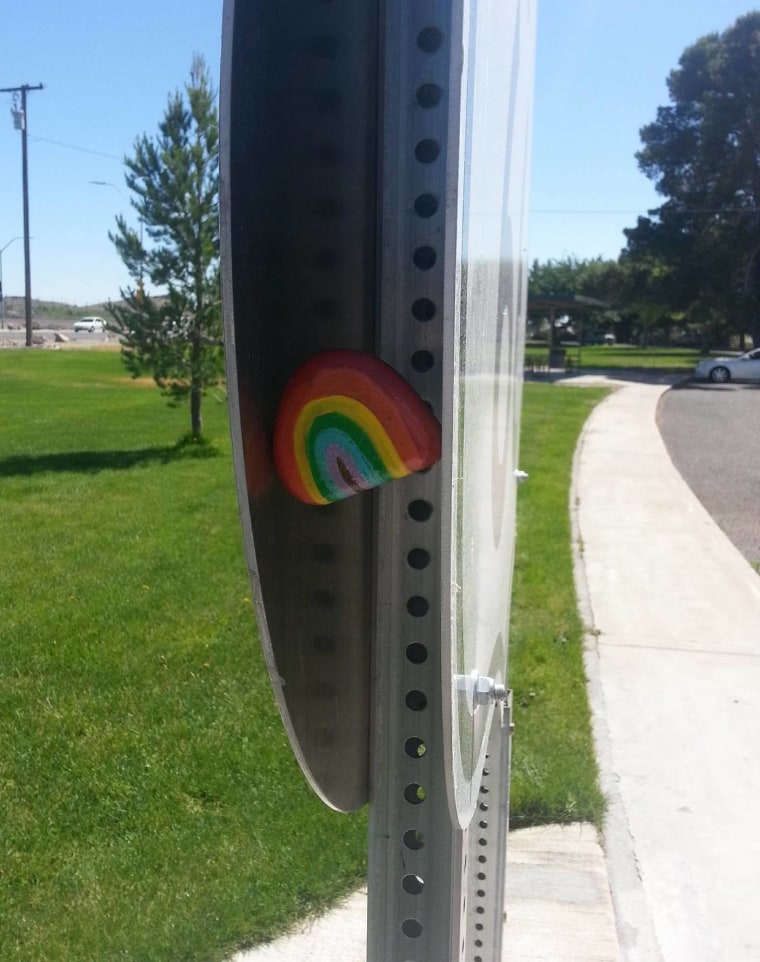 Mary Shelby founded Nelson County Rocks, a Kentucky-based group, a few months ago, and says she, too, has seen a great deal of excitement and enthusiasm in her community. An added benefit, according to Shelby, is the way rock painting has brought kindness, generosity and family togetherness back to people in her town.
"It's gotten the kids off of their tablets and Playstations," said Shelby. "It's become bigger in our community than just painting a rock. It's an act of kindness for another individual and it's really become something everyone looks forward to."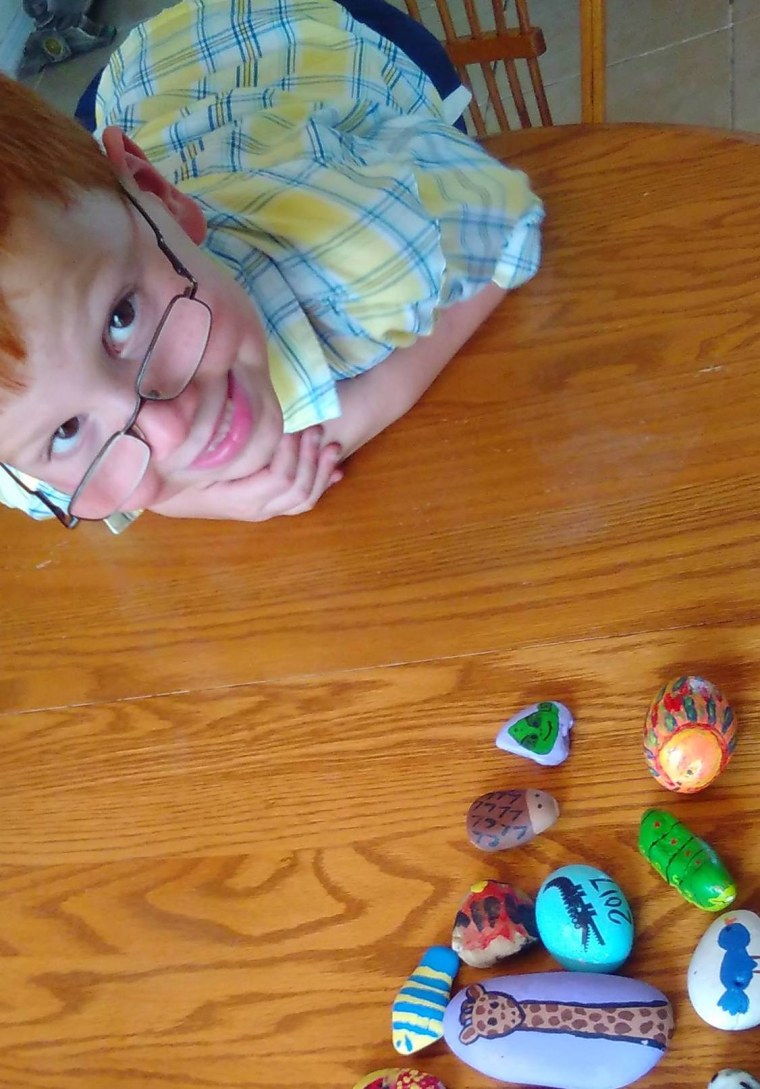 Getting involved with a local rock painting group is simple, only requiring rocks, painting supplies and an internet search for a group nearby.
For Sarah Gonzales, who recently moved from Kentucky to Vermont, her involvement in Vermont Rocks was as simple as finding the group on Facebook and starting to paint with her two children.
"It's helping us to get to know the community," said Gonzales. "It has really helped my kids to feel like they're contributing to something big."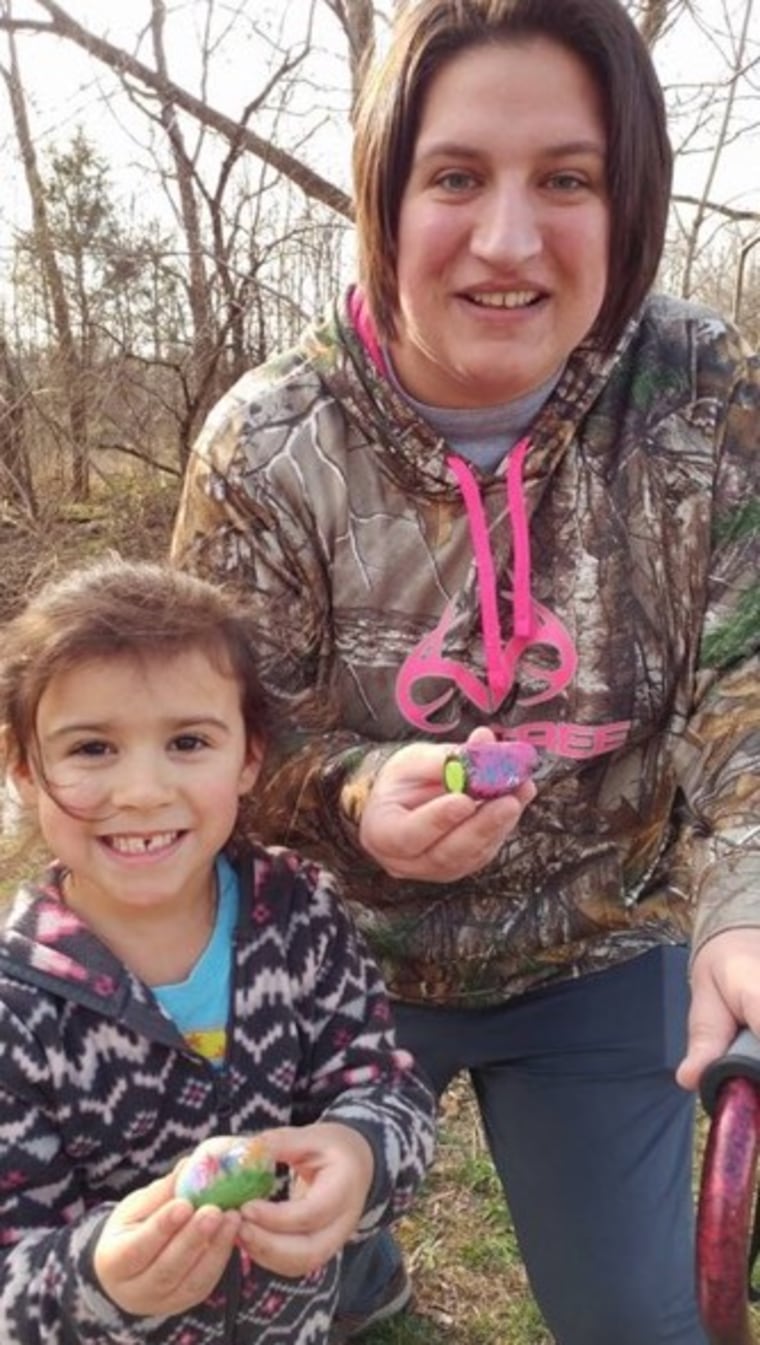 Justiniano agrees, adding that she often sees photos of rocks shared in her group alongside stories of the people the design touched.
"A lady recently posted that her daughter was visiting her dying grandfather in the hospital and found a rock with a cross on it outside of the entrance," said Justiniano. "That rock brought her peace, and she said it made her feel like when her grandfather died, things would be OK."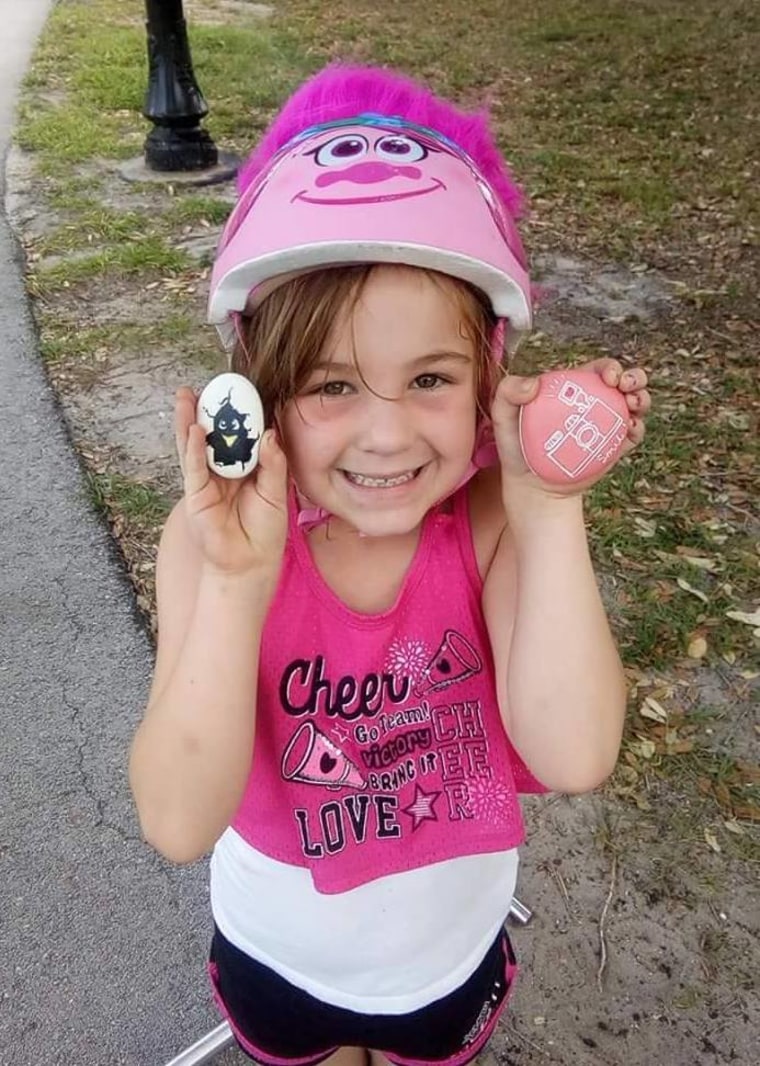 "It's almost like a little piece of you is with whoever finds your rock, giving them comfort or brightening their day. That's what it's all about for me."
RELATED:
Waitress's act of kindness means the world to grieving parents
Lady Gaga reveals how kindness has helped her heal while visiting LGBT teens