Robin Williams was a beloved actor-comedian and a powerhouse personality, but to Zelda Williams, he was so much more than that. He was dad.
Next month will mark two years since his death, but Tuesday offered an opportunity to celebrate his life. The star would have turned 65, and his daughter picked out the perfect present to honor him.
Zelda shared a family photo on Instagram that showed her father smiling wide as he held her and her siblings — big brother Zak and little brother Cody — in his arms, on his back and clearly in his heart.
"Still not really sure what to do on days like today," she wrote in a caption alongside the sentimental shot. "I know I can't give you a present anymore, but I guess that means I'll just have to keep giving them in your name instead."
RELATED: Robin Williams' son Zak on remembering his dad: 'We try to focus on the joyful moments'
So she put just as much thought into making sure the gift was a perfect fit as she would have if he were still around.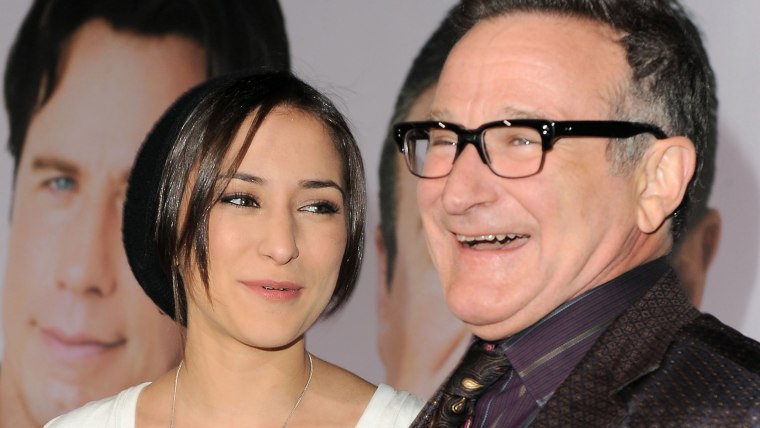 "This year, I tried to help three causes you cared about in one; rescue dogs, people suffering from disabilities, and our nation's wounded veterans, so I donated to freedomservicedogs.org," she explained. "They rescue pups from shelters and train them so that they can be paired with someone in dire need of their help and companionship. Thought you'd get a kick out of furry, four legged friends helping change the world, one warrior in need at a time."
Zelda then signed off with a message of love to "Poppo" on behalf of her whole family.
RELATED: Remembering Robin Williams: A look back at the one-of-a-kind star
The very last message her father posted to Instagram himself — just days before his death on August 11, 2014 — was a birthday wish to her, wherein he told her that she would always be "my baby girl."
RELATED: Robin Williams leaves touching look at life, legacy on Instagram
Follow Ree Hines on Twitter.