As the home crowd's roars shook Oracle Arena and the Golden State Warriors celebrated their second NBA title in three seasons on Monday night, it also produced another joyful sight.
The return of Riley Curry!
The adorable 4-year-old daughter of Warriors star Stephen Curry, who stole the show with her press conference antics during Golden State's championship run in 2015, was back in the spotlight celebrating another championship with dad.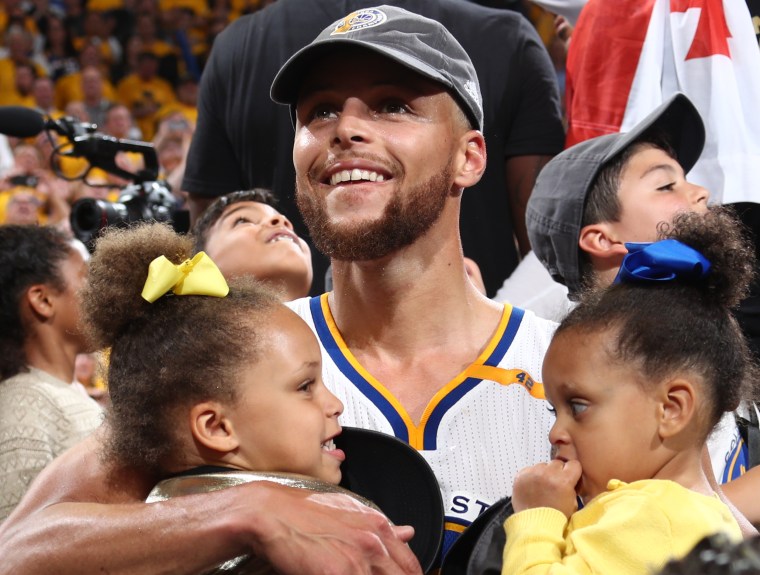 This time Riley was joined by her 1-year-old sister, Ryan, whom Stephen held in his arms as the cheers rained down for Golden State's second NBA championship in three seasons following a win over the Cleveland Cavaliers.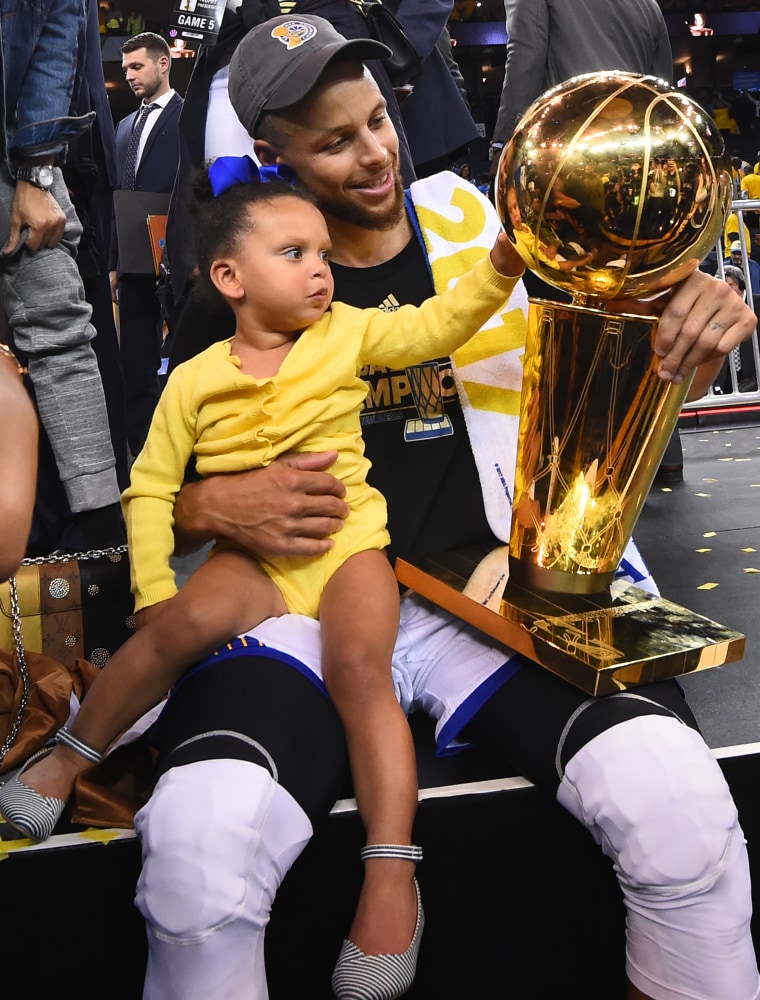 Curry and his wife, Ayesha, then took a family photo with the girls on a night to remember.
Riley had been kept relatively out of the spotlight after a busy summer two years ago in which she took over press conferences from her dad, celebrated her third birthday with some cute dance moves, and accepted the challenge of a "Nae Nae" dance off from Leah Still, a cancer survivor and another adorable daughter of a professional athlete.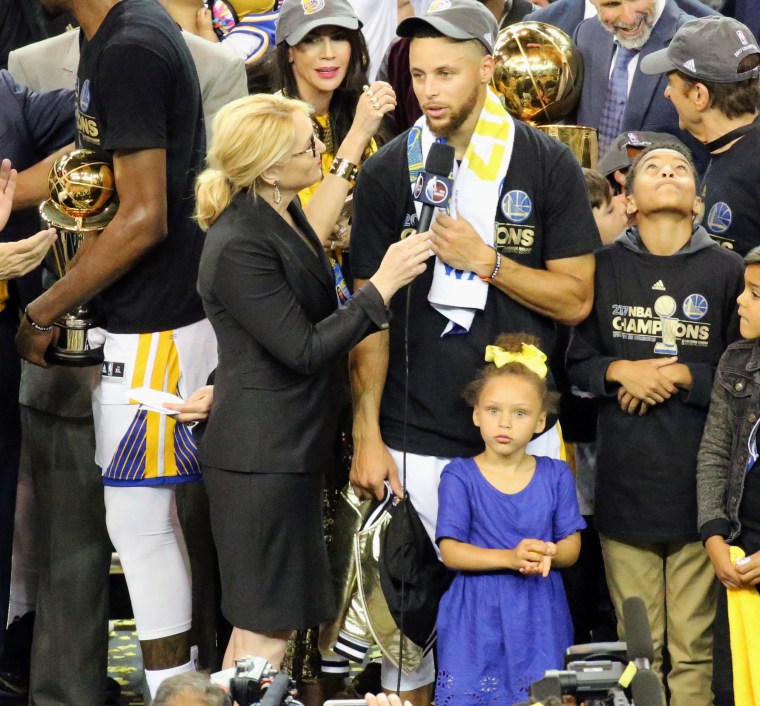 Last year Riley wasn't seen much as the Warriors lost to the Cavs in the NBA Finals after leading the series 3-1, taking a backseat to the adorable daughter of Cleveland star LeBron James.
This season ended with Riley checking out her reflection in the shiny Larry O'Brien NBA Championship Trophy on Monday after Golden State won Game 5 at home.
Congrats to the Currys and the Warriors!
Follow TODAY.com writer Scott Stump on Twitter.