/ Source: TODAY Contributor
Recess — it's not just a good idea for kids, it's the law.
At least it is in Rhode Island, where Gov. Gina Raimondo (D) signed legislation mandating at least 20 consecutive minutes of free play for every kid, every day in elementary schools. The law also allows school systems to count recess as instructional time so they do not have to extend the school day to meet the requirement.
RELATED: Give me a break! Mom starts petition to require daily recess in son's school
"We recognize that adults need regular breaks from work — children need them more," Janice O'Donnell, a spokesperson for Recess for Rhode Island, told TODAY Parents. "Kids need to move. When they've had a break, children are more attentive in class and less likely to be disruptive."
O'Donnell, who advocated for the new law, says as a mother, grandmother and long-time educator, she has seen firsthand the benefits of recess for students: "It's how they learn to get along with others, control their impulses, and solve problems."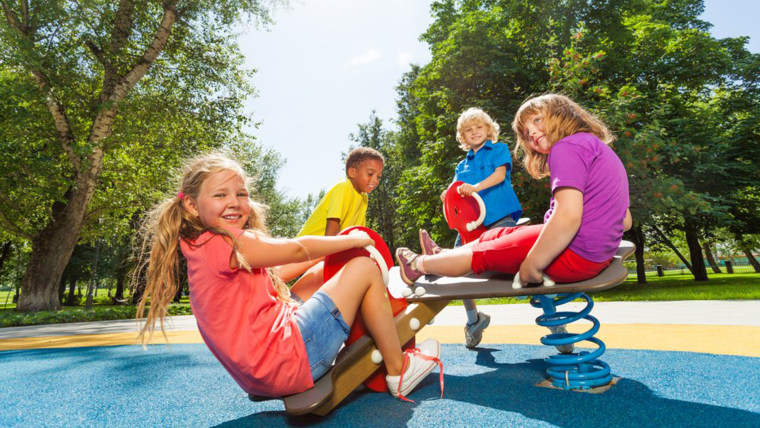 Susan Connole teaches third grade in Rhode Island, and says many of her students do not get an opportunity to play outside in a safe area after school. Despite the clear benefits of recess time, Connole's students received only about five minutes of recess time per day last year.
"I found it difficult to schedule in my own recess block when there is so much to be taught in third grade," said Connole. "Now, thankfully, I won't have to worry about that."
Connole says she is looking forward to the mandatory block of recess time, as she sees recess as a time for students to connect with new friends they may not sit next to in the classroom.
"Just the exercise and fresh air is a welcome part of the day," Connole added. "Movement is good, healthy, and should definitely be a permanent part of the school day schedule."
Tracy Ramos has two small children, and has dedicated herself to working on the recess issue through Parents Across Rhode Island. She was inspired to get involved after hearing from parents who said their child's recess time had been taken away, shortened, or never happened at all.
Ramos said the new law sends a strong message that recess is a right — a "daily reprieve" from the increasing emphasis on academic performance in elementary school.
Amanda Fornier, a parent of two special needs students, agrees. Fornier says her children, ages 12 and 8, need sensory breaks — time to let go of built up energy by running, swinging and jumping — in order to succeed academically.
"In our school, lunch was 25 minutes long and recess was 15 minutes," Fornier explained. "Really, after putting on coats and lining up and walking through the school quietly, they were lucky if they get 10 minutes outside."
Now, Fornier hopes her children will get the break they need.
"Learning is hard work, and all children benefit from recess," said Fornier. "It's not just playing hopscotch or bouncing a ball — it's almost like hitting a reset button."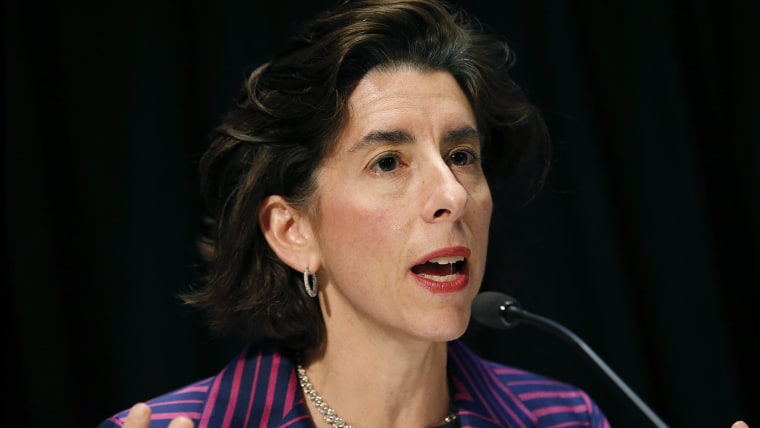 RELATED: Want kids to listen more, fidget less? Try more recess... this school did
Ashley O'Shea, a spokeswoman for Raimondo, says the governor was happy to help make recess practices consistent throughout the state.
"As a mother of young children, Governor Raimondo knows how important recess can be to helping kids stay focused during the day," said O'Shea. "Recess provides students with an opportunity to run outside and play, so they can limit distractions when they are back in the classroom."
Supporters of the legislation had hoped the law would prohibit teachers from taking away recess time as a punishment, but that ban was dropped as a part of a compromise in the legislation. The law does read, however, that educators should make a good-faith effort not to withhold recess.
O'Donnell says her organization and others like it will continue to lobby for the importance of recess and hope for additional changes.
Never miss a parenting story with TODAY's newsletters! Sign up here
"Ideally, we would like to see more than twenty minutes a day for recess," said O'Donnell. "Thirty to forty minutes a day is optimum for elementary school children. We would also like explicit language that recess can never be denied to a class or individual for disciplinary reasons. Very often, the child who is disrupting the class is the child who needs recess the most."