/ Source: TODAY Contributor
At 24-weeks pregnant, Carissa Michener went for what she thought was a routine ultrasound. But the doctor noticed the baby was distressed and needed to be delivered immediately.
Carissa's husband, Steve Michener, was stunned as he watched doctors deliver Claire via Cesarean-section, immediately intubating the tiny baby, who weighed only 1 pound, 9 ounces. Her skin was so translucent that Michener could see her heart beating through her chest. Staff rushed Claire to the neonatal intensive care unit (NICU) where she received round the clock care for two months.
"It was absolutely terrifying," Michener, 39, told TODAY. "I didn't know what to expect. Nobody ever tells you that this is a possibility."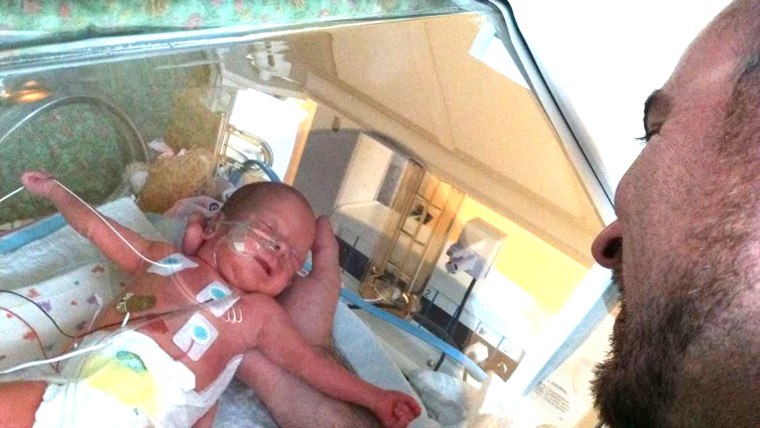 While Michener, a trucker driver from Ellwood City, Pennsylvania, knew Claire was receiving the best treatment, he still felt overwhelmed. He had to return to work while Claire remained in the hospital with Carissa at her side. Every day he rushed back to the hospital to see his family, which meant he averaged three hours of sleep a night. As Claire grew and improved, he still felt nervous about touching her, even after nurses recommended skin-to-skin contact.
Never miss a parenting story with the TODAY Parenting newsletter! Sign up here.
When Claire came home she weighed under 5 pounds and still relied on oxygen. Michener says he worried constantly he'd hurt her.
Understanding how dads experience stress
While fathers of premature babies certainly know the experience is stressful there is little research looking at how fathers cope. A recent study in the Journal of Perinatal and Neonatal Nursing finds dads experience as much stress as moms when the babies are in the NICU. But it reveals something surprising — dads experience more stress when preemies come home.
"Dad and mom are faced with the responsibility of taking care of baby, taking care of each other," Dr. Craig Garfield, an associate professor at Northwestern University Feinberg School of Medicine and author of the paper, told TODAY. "We hypothesize that may be what is responsible for the increase in stress."
"We had a lot of sleepless nights," Michener said about bringing Claire home. "It was quite a while, the first couple of years, we really really had to keep a close eye on her."
To understand parental stress levels, Garfield asked 86 moms and dads to fill out surveys assessing their stress and he also measured their cortisol levels in their saliva three times on day one, five, and 14 after the babies went home. The body produces the hormone cortisol when under stress. While dads didn't admit they felt stressed, their cortisol levels told a different story.
"They are actually internally feeling more stress than what they were reporting. That has lot of significance," Garfield said. "We need to find other ways to get at what dad is experiencing."
Chris Murphy, 28, knows he did not cope with having a preemie well. His son, Remy, was born at 31 weeks with hydrocephalus, a fluid build-up in the brain. While he and his wife, Jordan, knew about this condition before he was born, they had no idea Remy would have so many other health problems. Remy's stomach and one lung were connected, only one kidney worked, he had no anus, and his intestines were twisted.
"I had the worst anxiety of my life," Murphy told TODAY. "It actually took a huge toll on me. I couldn't sleep. I started drinking a lot. I wasn't really taking care of myself. I gained a bunch of weight."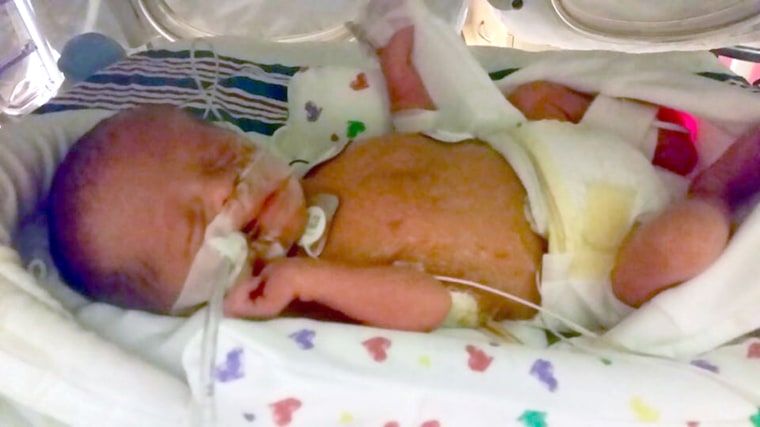 Garfield's paper did not look at how the dads' stress plays out. He thinks more research is needed to understand how paternal stress with babies manifests itself. But he does think it is important for people to be aware that stress in dads might look different than it does in moms. He said it's common for fathers to immerse themselves in work and be distant at home, for example.
He urges dads to consider whether they are "feeling more stressed, are they being more irritable, or being more short, or having a short temper."
For now, Garfield urges more support for fathers. Most health education revolves around mothers, and fathers might miss learning important skills, such how to swaddle, feed, or soothe their babies.
"Moms are given a lot of coaching and advice. Dads will say they do not know what to do," Garfield said. "We do a great job of preparing these babies to go home. Have we prepared the parents well enough to send them home?"
From scary starts to stable childhoods
As for Claire, the 7-year-old is headstrong and independent. She taught herself how to ride a skateboard and bike. Because her lungs were underdeveloped she is more likely to get pneumonia when she is sick. But she is otherwise healthy.
"She is a miracle," Michener said.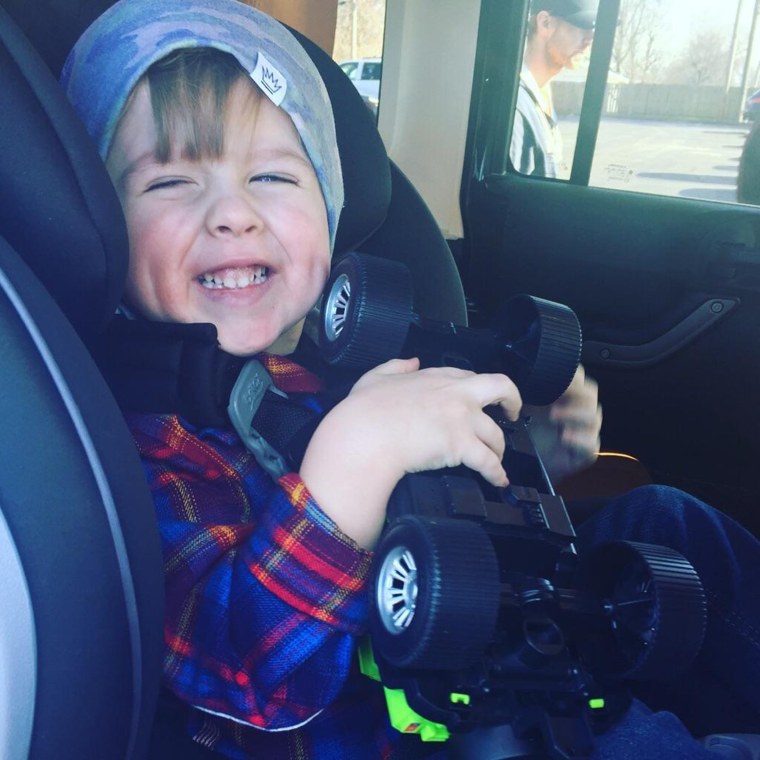 Remy had surgery number 15 recently and Murphy believes that is the last one for a long time. Remy has a shunt in his brain to drain the fluid and that might need to be replaced at some point. Lately, Murphy has coped with stress better and enjoys life with a healthy, happy son.
"It is pretty amazing the type of person he is," he said. "You would not know what he has been through unless he lifts up his shirt and you see scars everywhere."