Reborn baby dolls: Creepy, odd or just plain weird?
OK, plenty of people think they're cute. Check out this TODAY story on the trend of amazingly lifelike baby dolls that some women are fond of collecting. 
One fan is Dorie Gilliam, mother of three (actual children), and grandmother of four. "Holding babies is just so soothing," she tells NBC's Kerry Sanders. "It's a stress reliever. I guess guys don't get it."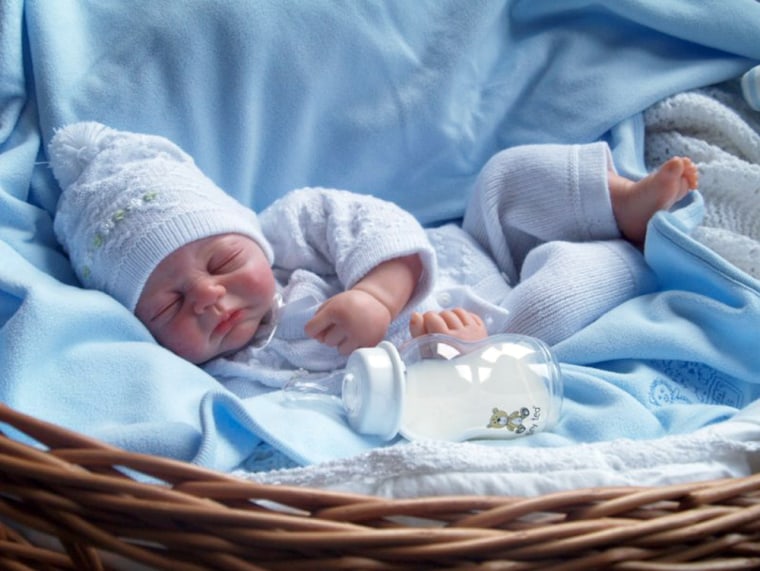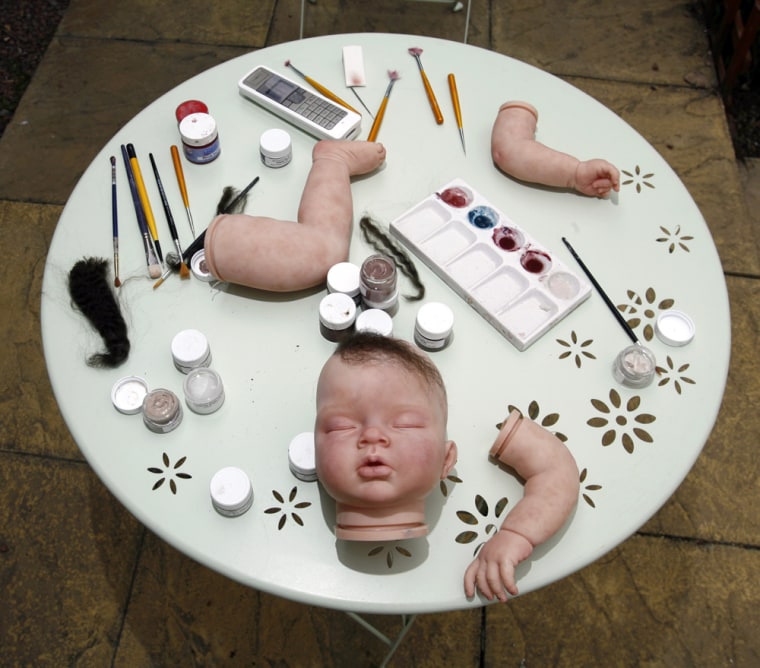 True, says her husband, Gary Gilliam, who tells Sanders: "I don't know how much dealings you've had with women, but I don't think any man understands them anyway. So, for me not understanding the dolls, it's just one of many things we don't understand about women."
At least he can laugh about it. And Dorie, like most "mothers" of reborns, seems happy and isn't hurting anyone with her hobby, so who am I to judge?
Related story: Bogus baby boom
Of course, in some ways these babies are totally unrealistic. They never cry, never spit up or have diaper blowouts, never grow into surly teenagers who roll their eyes at your music taste. Hey, maybe these reborn doll folks are on to something after all....