Kenya Moore's rocky pregnancy journey came to a happy end — and a whole new one has started: The "Real Housewives of Atlanta" star and former Miss USA gave birth to her first child on Sunday, welcoming a baby girl into the family.
As People magazine reported, Brooklyn Doris Daly entered the world at 9:39 ET on Sunday, and weighed 5 pounds and 12 ounces. She's the first child for Moore and her husband, Marc Daly.
"She's so perfect and strong!" Moore wrote on Instagram, adding that Marc, who she married in 2017, was "incredible" in the delivery room.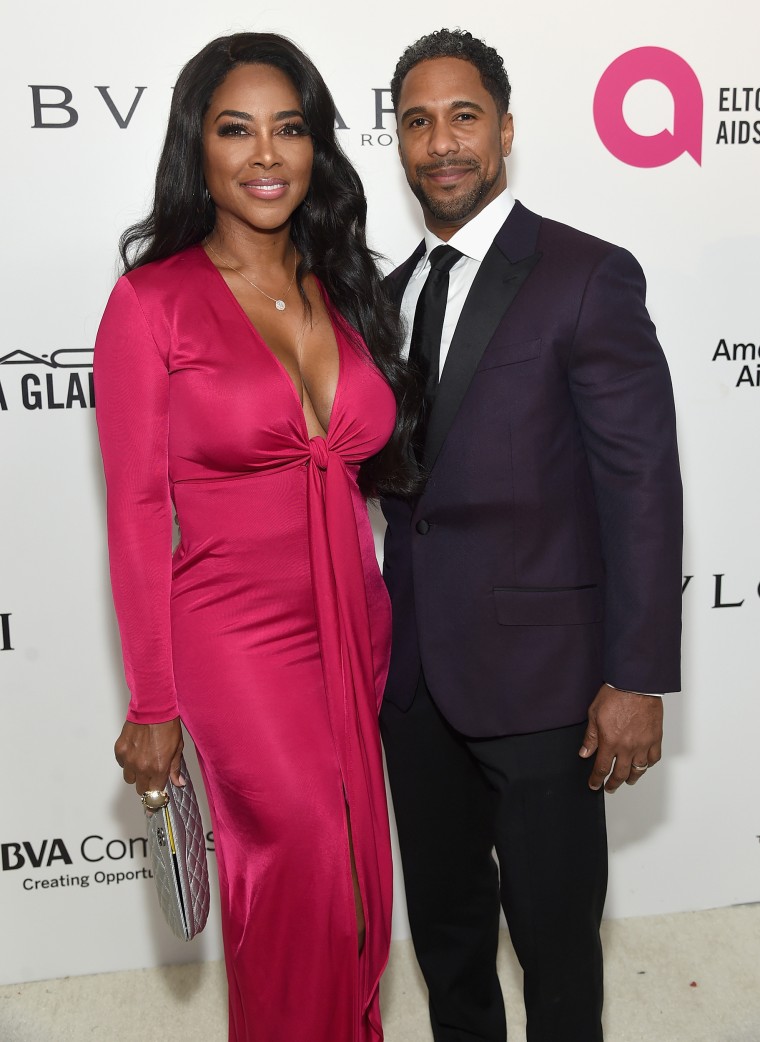 While it might seem curious that the stars of a show based in Atlanta would reach for a New York City borough to name their child, it turns out the new parents had sentimental reasons.
"'Brooklyn' because that's where we met and fell in love, and 'Doris' after my grandmother who passed away last year and who raised me," Moore told People.
It wasn't the easiest of pregnancies for the 47-year-old. She conceived using in vitro fertilization, and had to have an emergency Cesarean section after she tested positive for pre-eclampsia on Oct. 27. The complication had led to her gaining 17 pounds in a single week thanks to water retention and other factors, as she noted on Instagram.
Pre-eclampsia can develop suddenly in women after the 20-week pregnancy mark, the Mayo Clinic says; if untreated, it can be fatal.
But Moore was smiling mere hours before Brooklyn arrived, as she showed on Instagram Sunday.
"Staying positive," she wrote on Instagram. "To my pregnant sisters please go to your visits and tell the doctor of any drastic changes. Thank God I have great doctors."